You won't believe what's in these underwater museums
The word museum brings to mind big buildings filled with hundreds of artifacts. But if you're looking to feel like a true explorer, why not dive deep to discover something new. These unique underwater exhibits can only be accessed by scuba or snorkel.
1. Grenada Underwater Sculpture Park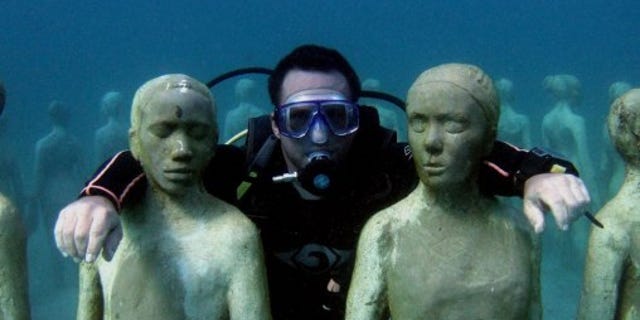 Globetrotting artist and photographer Jason deCaires Taylor (pictured) crafted 65 concrete-and-rebar figures—a combination of human forms and still lifes—anchored beneath Moliniere Bay. A snorkeling tour through the marine area allows travelers to get a fish's-eye view of the works.
2. Museo Subacuático de Arte (MUSA)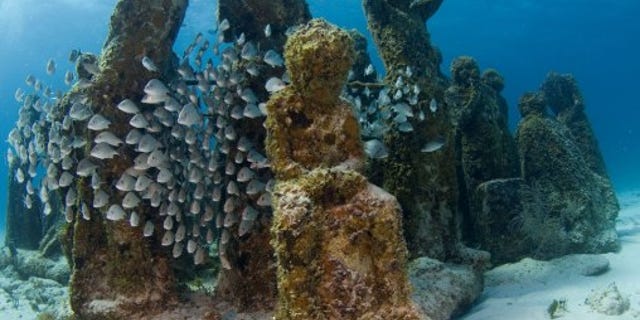 Taylor's masterpieces also lie at the heart of an installation located between Cancún and Isla Mujeres in Mexico. In an effort to repair some of the region's damaged coral reef, the artist partnered with the country's Environment and Natural Resources Secretariat to open an artificial habitat where sea life could settle and thrive.
3. Shipwreck Trail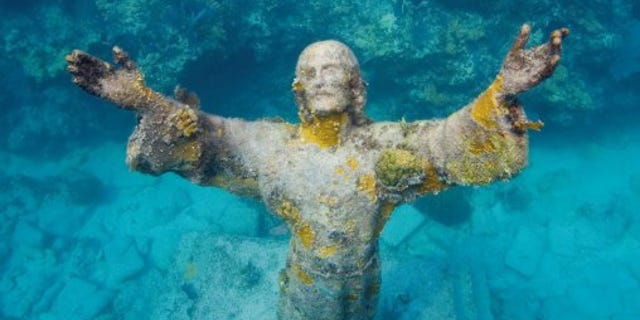 Nearly a dozen sunken ships spanning three centuries rest in the shallow waters of the Florida Keys National Marine Sanctuary. The underwater archaeological preserves give divers clues into maritime eras with submerged guides that encompass each vessel's history, plus which aquatic inhabitants might be making their homes there today.
4. Herod's Harbor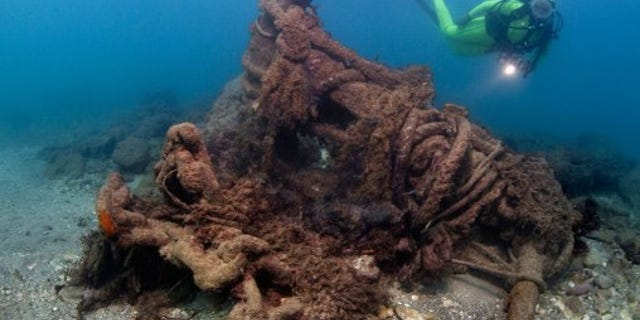 A city that once served as a trade port for the Roman Empire now lies 20 feet below sea level off the coast of Caesarea, Israel. Snorkelers and divers can examine such artifacts as marble columns, anchors, and shipwrecks from Phoenician and Byzantine eras as they make their way through 36 exhibits.
See more amazing underwater exhibits.
More from Condé Nast Traveler
The Best Food Cities in the U.S.
This is What a $21,000 "Flying Apartment" Looks Like
Mind Blowing Diving Sites to Visit Even if You're Not a Diver