You may soon be able to take a 100,000 foot-high balloon trip into the stratosphere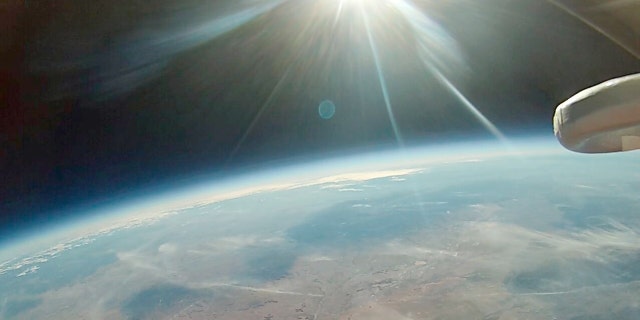 A balloon trip to the stratosphere is a step closer to reality after a company with plans to offer out-of-this-world excursions got the go head by lawmakers to build a spaceport.
Arizona's Pima County Board of Supervisors approved plans to spend $15 million for Spaceport Tucson—the headquarters for World View. The company plans to fly humans to the edge of space in a high-altitude balloon connected to a pressurized Voyager capsule, complete with Wi-Fi and a bar, according to SpaceNews.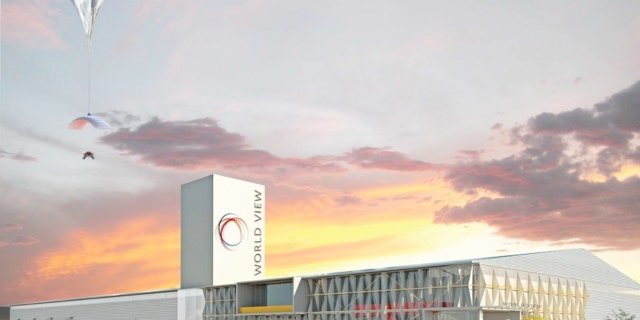 The 100,000 foot-high day trips would offer amazing views of Earth all for the price of $75,000.
According to World View, the capsules can hold six passengers and two crewmembers. After a couple of hours, the passengers reach their peak height at 100,000 and the capsule would then "sail" the stratosphere for around two hours.
When it's time for the capsule to return home, the pilot descends by venting the helium and eventually detaching from the balloon itself. The pilot would guide the capsule back to the ground using something similar to a paraglider.
Check out what it would be like here:
In addition to tourists, plans are also for the capsules to carry research payloads. The company has been flying research payloads for NASA since 2014, SpaceNews reports.
A full-size mockup of the capsule is expected to be flight-tested in mid-2016. Crewed test flights would start in mid-2017. Commercial tours would begin in late 2017 or early 2018, the company said.
World View is part of the growing space travel industry that has set their focus on deep-pocketed tourists. Currently, no company offers commercial trips to space, but that hasn't stopped companies like XCOR Space Expeditions—owners of the Lynx space plane—from selling future trips to suborbital space on the travel-booking site Kayak.