X-ray images show woman riding conveyor belt with handbag through security machine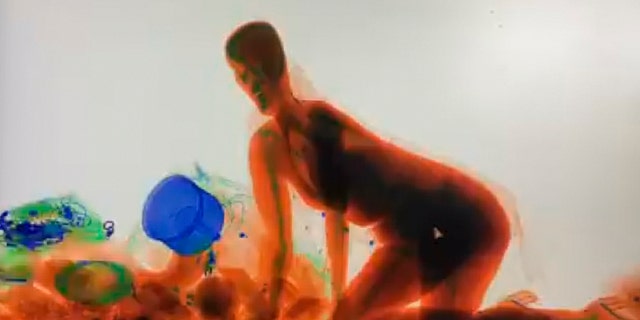 A woman who didn't want to let go of her handbag followed it through the X-ray machine at a train station in China.
Security footage shows the traveler riding down the conveyor belt and getting out at the other end with her belongings at the Dongguan Railway Station in southern China, the BBC reports.
RUDE PASSENGER BOOTED FROM DELTA FLIGHT FOR 'SCREAMING' ABOUT BEING SEATED NEAR A BABY
X-ray images show the woman kneeling on all fours among the heap of luggage as she rides through with her purse, which she reportedly wanted to "guarantee" stayed safe.
Reports note that migrant workers often carry large amounts of cash during the Chinese New Year, which starts tomorrow, bringing their annual wages home to their families.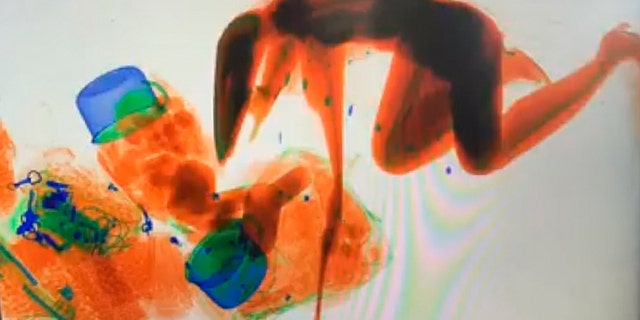 Chinese paper People's Daily, which posted the video on their Facebook page, wrote that "passengers are warned that not only is this kind of behavior forbidden, but also the radiation from the machine is incredibly harmful to human health."
FOLLOW US ON FACEBOOK FOR MORE FOX LIFESTYLE NEWS
Chinese New Year is one of the busiest travel times of the year, as many people return to their hometowns for the holiday, The Strait Times reported.