World's best cities for architecture lovers
These 14 cities—some iconic, others surprising—embody certain eras of architecture so much that they provide travelers with living, breathing (and free) design exhibits.
1. MID-CENTURY MODERNISM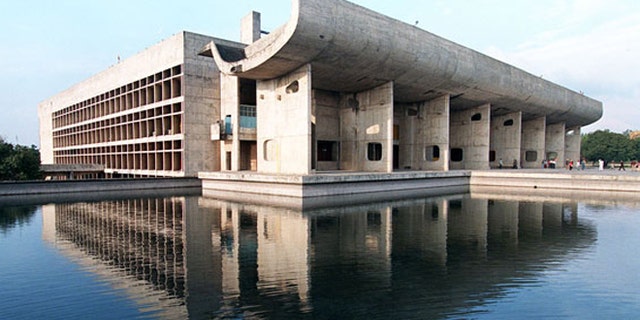 Chandigarh, India
Shortly after India's 1947 partition, Prime Minister J. Nehru tasked Swiss modernist architect Le Corbusier with designing an organized, progressive city: one that would break from past traditions from the ground up. Its planned supergrid, exposed masonry and concrete, and the eccentric sculpture-work that peppers Chandigarh has made the city a study for planning and design students around the world. Pictured here is the Punjab and Haryana High Court by Le Corbusier.
2. BAUHAUS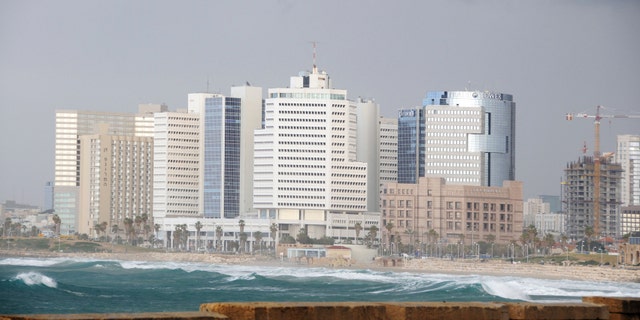 Tel Aviv, Israel
Recognized as a UNESCO World Heritage Site, Tel Aviv's "White City" contains 4,000 International Style buildings, many of which were built in the 1930s and 1940s. To accommodate the influx of Jewish immigrants fleeing Europe, German Bauhaus-trained architects integrated the modern style's affordable and functional building techniques with curved lines and a color well-suited for the Mediterranean climate to create a habitable city by the sea.
3. RENAISSANCE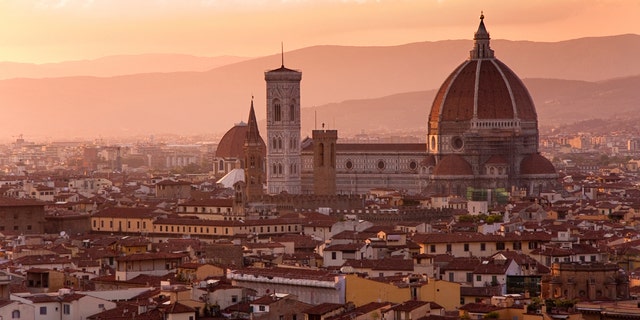 Florence, Italy
It's hard to escape Renaissance aesthetics in Florence, the birthplace of the late-14th-century movement. The era's embellished but symmetrical and geometrical structures—columns and domes—and emphasis on realism and the human form departed from the irregular and severe lines of the Medieval period. They're most visible at Florence's Duomo and Basilica of Santa Maria Novella.
4. GAUDÍS ART NOUVEAU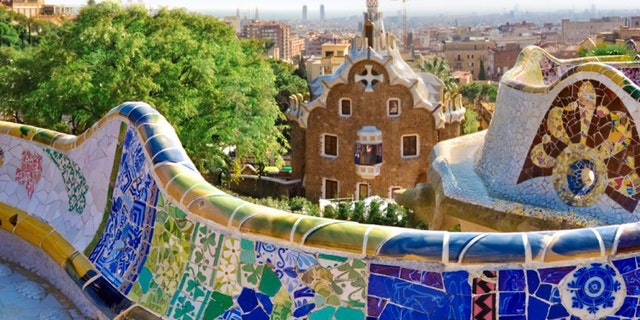 Barcelona, Spain
Taking cues from modern Gothic and oriental techniques, the early-19th-century Catalan architect Antoni Gaudí wanted to create organic, urban spaces in the city he loved. A walk around Barcelona leads you through the largest concentration of his signature ceramic and stained-glass mosaics, as well as his undulating stonework and ironwork, which include Park Güell (pictured) and culminate in his unfinished masterpiece La Sagrada Família.
5. BYZANTINE/OTTOMAN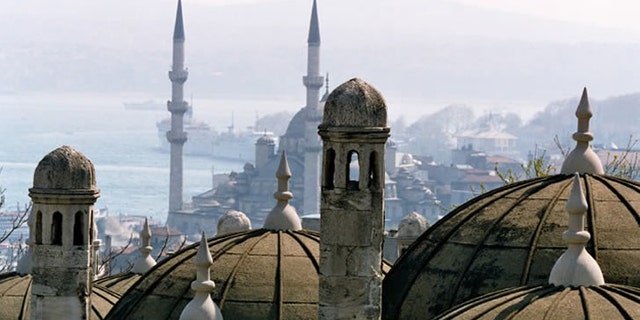 Istanbul, Turkey
A historic crossroads of culture and design, Istanbul's landscape provides a prominent display of its two conquering empires. Travelers needn't look farther than the Hagia Sophia mosque for the aesthetics central to both: the Byzantine dome and colored mosaics, and the Ottoman minarets and Islamic calligraphy.
6. CONTEMPORARY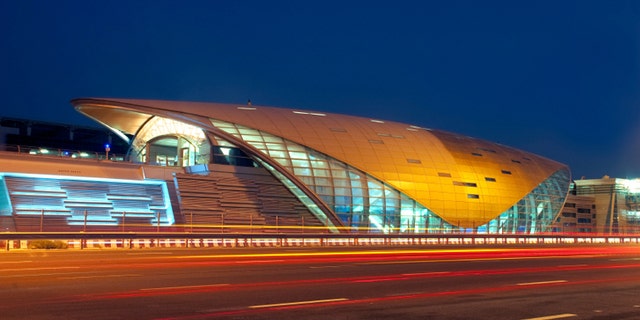 Dubai, United Arab Emirates
Over the course of ten years, Dubai's landscape has transformed. Home to the world's tallest building, the only seven-star hotel (pictured here, the Burj al Arab), and the only man-made archipelago modeled after the seven continents, Dubai's development has lured top contemporary architects like Zaha Hadid and Rem Koolhaas to feed into its outdoor design frenzy.
7. ART DECO
Miami, Florida
Perhaps the most iconic on this list, Miami Beach's Historic District comprises the largest collection of Art Deco architecture in the world. To transform Miami into an ultramodern and luxury tourist destination during the 1920s and 1930s, architects turned to Deco's symmetrical and geometrical patterns, floral and animal motifs, and pastel colors to invoke fluidity and movement, which are synonymous with the city today.
See all 14 cities at Conde Nast Traveler
More from Conde Nast Traveler
We Dare You to Walk Across These Bridges
Amazing Pools at the Best New Hotels
Airport Restaurants Worth the Trip