Woman denied Swiss passport after 'annoying' locals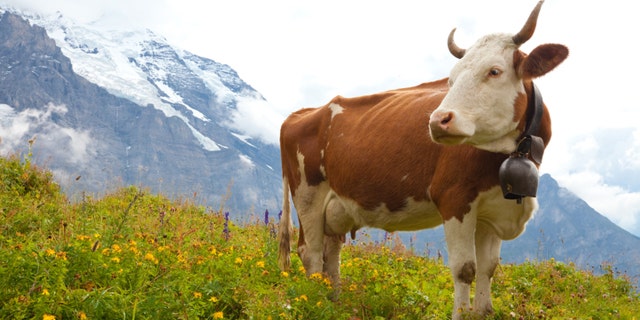 NEWYou can now listen to Fox News articles!
A vocal vegan in Switzerland seems to have voiced her discontent with certain Swiss traditions too many times. Nancy Holten was born in the Netherlands but has lived in Switzerland since she was 8; she'd like to gain Swiss citizenship, which her children have, but despite meeting all legal requirements, her application was denied a second time in November.
It seems the residents of Gipf-Oberfrick who had input on Holten's application didn't want to give her what one local frames as the "present" of Swiss citizenship "if she annoys us and doesn't respect our traditions"—which she has apparently done.
The 42-year-old has campaigned against cowbells, which she says are too loud and heavy to be humanely draped on cows. She has also spoken out against hunting and racing piglets, reports the Local.
In some Swiss municipalities, locals cast votes when a person applies for a passport, reports the Independent. When she first applied in 2015, 144 out of 206 residents said no.
A spokesman for the Gipf-Oberfrick administration says that voters didn't reject her application because she's against cowbells, but because she's against them so vocally. And some residents were apparently vocally against her, with Holten telling swissinfo.ch that people began clapping when her denial was announced.
She admits she's been "too strident," but says she isn't "attacking ... traditions" and merely wants to look out for animal welfare. Holten has appealed the decision.
(A study actually determined what cows think of cowbells.)
This article originally appeared on Newser: Woman Denied Swiss Passport for Being 'Annoying'