Woman claims she was booted from Spirit flight for showing too much cleavage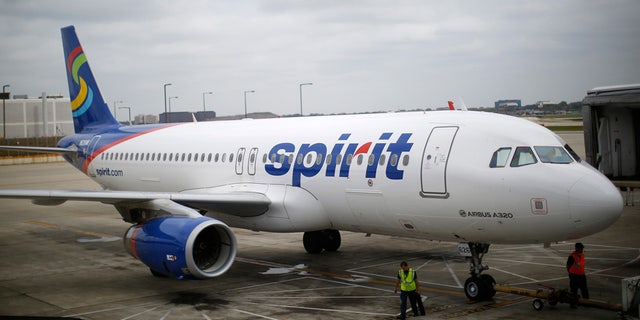 NEWYou can now listen to Fox News articles!
A Spirit airlines passenger says she was thrown off a recent flight for baring too much bosom.
The woman-- who has not been named-- alleges that she was preparing to travel from New Orleans to Fort Lauderdale, Fla. when she was repeatedly approached by the flight crew and told to cover up.
"It's not even about money. I was really embarrassed," the woman told Miami's Local 10 News.
But Paul Berry, a spokesman for Spirit Airlines, says the passenger was not removed for lack of clothing.
"Nobody was taken off a plane because of cleavage," Berry said in a statement. "People are taken off of planes because of their behavior."
According to Spirit, the young woman was ejected because she was intoxicated and disturbing other passengers — though Berry admitted that the flight crew commented on her cleavage, too.
"The flight attendant made that decision, and as she was leaving, she said, 'By the way, you might want to cover up,'" added Berry. "It was more of a personal statement to her."
However, Berry's version of events is being disputed by at least two of the other passengers on the flight, including Cathy Supp, who also spoke with Local 10 News.
"It was the injustice, the way they were treating this woman," said Supp, who was also tossed from the flight.
Supp, a Florida resident, claims she was only trying to hand the "quietly sobbing young lady" a tissue when a flight attendant returned and began scolding both passengers for continuing to cause a disturbance:
Supp also alleges that the flight crew was looking for any reason to free up the young woman's seat for an off-duty flight attendant who was waiting on standby.
Fellow passenger Bob Kowaleski also defended the young woman, writing that the flight crew "embarrassed" her, and that she "didn't appear any more out of bounds than anyone else on flight."
A representative for Spirit Airlines was not immediately available for comment.