Woman claims Emirates kicked her disabled son off flight: 'Where is the humanity?'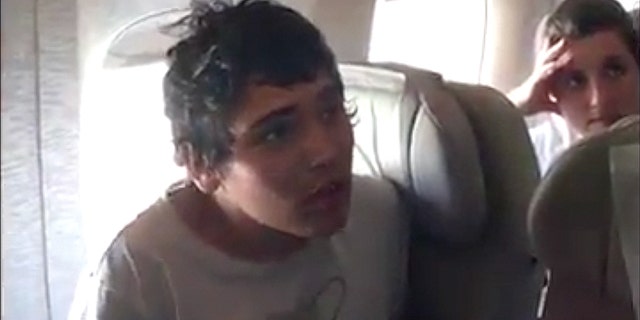 A woman is claiming her disabled son was removed from an Emirates flight Wednesday because he suffers from epilepsy.
Isabelle Kumar, a EuroNews journalist, was traveling with her family, including son Eli, from Dubai to France on the final leg of a trip home from New Zealand when they ran into trouble.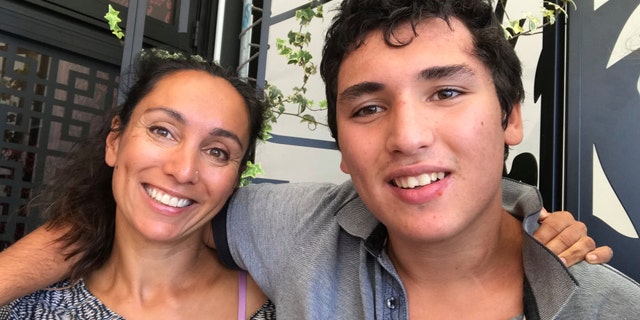 Kumar wrote on Twitter that her son has autism, severe learning disabilities and epilepsy, but he had medical clearance from his doctor to fly.
OKLAHOMA MOM OFFERS HERSELF AS STAND-IN FOR DISAPPROVING PARENTS AT SAME-SEX WEDDINGS
"We told Emirates every step of the way that Eli had epilepsy (and autism) but when we asked for a seat with a vacant seat next to it in case he had a seizure they suddenly wanted to see the medical certificate," Kumar told EuroNews.
The mother called the experience "traumatic," saying that her kids were "totally distraught and humiliated."
"It was the lack of humanity that we found really shocking. The staff were faced with a kid with severe disabilities but they threatened to call the police if we didn't get off, even though our bags were still on the plane," Kumar said.
Kumar claims that as soon as the family was removed from the plane, Emirates staff agreed that Eli was cleared to travel, but at that point they were forced to find a new flight home.
"7 hours after we were meant to get on your flight @emirates and still waiting... we thought you had a solution? Where is it? Now please," Kumar tweeted, along with a photo of her family waiting at the airport.
The family was finally able to get another flight to Geneva, but Kumar said the whole thing left them "demoralized and exhausted."
Emirates apologized to Kumar on Twitter, writing: "Emirates are very sorry for any distress and inconvenience caused to you and your family today. We want to assure you that our priority has been to find a solution for getting you to your destination. One of our colleagues has reached out to you with new travel arrangements.
However, it seems the apology was too little too late, as Kumar responded: "I am sorry we certainly were not your priority - a solution was only found because we searched for it and when finally someone helpful came on shift in customer relations. It took 8 hours - we had nothing to eat or drink as we tried to work out what was going on."
An Emirates spokesperson released the following to Fox News:"We are very sorry for any distress and inconvenience caused to Ms. Kumar and her family. Such situations are usually difficult for operational staff to assess, and they opted to act in the best interest of our passengers' safety as well as on advice from our medical team. Our customer service team has been in touch with the family, and we have offered them a complimentary hotel stay while in transit and rebooked them on another flight departing today."
FOLLOW US ON FACEBOOK FOR MORE FOX LIFESTYLE NEWS
Kumar said it's challenging enough having a special needs child, but even more so when he's faced with being treated unfairly.
"You face endless challenges having a kid with disabilities and being treated with respect would help, but we never give up and this won't stop us travelling as a family. I will think twice before travelling with Emirates though," Kumar said. "Where is the humanity?"