Will Uber's new plane concept really take-off?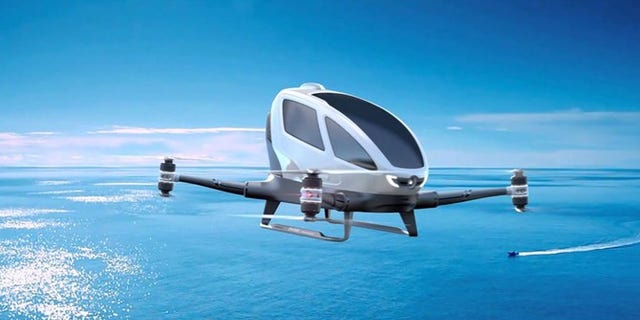 Courier service, helicopters, food delivery. Uber has been making a slow but nonetheless deliberate exploration into ride-sharing in its many iterations.
The latest? According to its chief product officer, Jeff Holden, vertical-takeoff airplanes could be in the company's future, as soon as within the next decade. Yes, you read that correctly. Last weekend at the Nantucket Project, an annual conference devoted to idea-sharing across a number of disciplines, Holden revealed that Uber is seriously exploring vertical takeoff and landing (VTOL) transportation.
As Holden told Recode's Kara Swisher onstage during the conference's Future of Cities panel, the company wants to offer customers "as many options as possible to move around," adding that "doing it in a three-dimensional way is an obvious thing to look at."
Though Uber does count flight among its offerings (such as helicoptering from New York to the Hamptons on holiday weekends), Holden says that its aviation services to date have been offered chiefly for marketing reasons.
Building out VTOL as a serious transport option would require a major investment in technology and perhaps an even larger one in urban infrastructure.
More from Architectural Digest
Tour the World's Most Luxurious Submarine Superyacht
Go Inside a $53 Million Private Jet
Inside Jennifer Aniston's Gorgeous Beverly Hills Home
10 Awesome Hotels in California's Wine Country
10 Hotels with Unbelievably High-End Amenities
And there's the fact that VTOL development so far in the U.S. has been mainly by the military, though there are a number of other industry contractors playing in the space, including A3, Airbus's Silicon Valley arm. In any event, it remains unclear whether surge pricing applies hundreds of feet off the ground.