Widow claims that Southwest prevented her making a call to her suicidal husband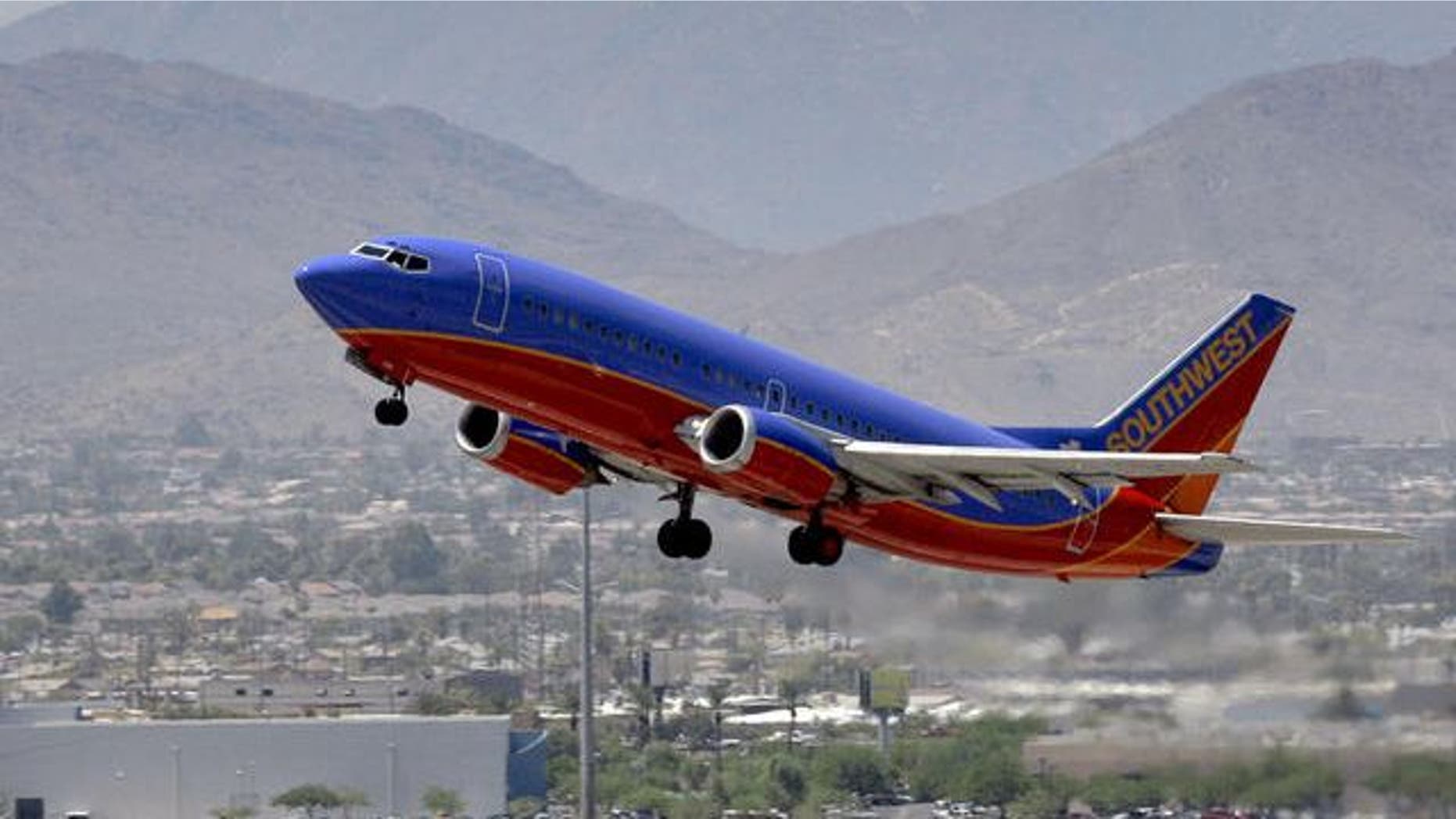 A Wisconsin woman is looking for answers after she said Southwest Airlines refused to let her use her cellphone to make a call that could have saved her husband's life.
Last month, Karen Momsen-Evers was flying back to Milwaukee after a girls' trip in New Orleans. Right before takeoff, she received a text from her husband that read: "Karen, please forgive me for what I am about to do, I am going to kill myself…"
"I started shaking the minute I got the text and I was panicked. I didn't know what to do," Momsen-Evers told WMTJ Milwaukee. She also said she knew the text was "serious" as her husband had been very stressed recently.
The text reached her just as flight crew were finishing cabin checks, so Momsen-Evers texted back "no" and tried to call her husband. But a flight attendant intervened, asking her to turn her phone off.
"The steward slapped the phone down and said 'you need to go on airplane mode now,'" Momsen-Evers recalls. The unidentified crew member explained that it was "FAA regulations."
Helpless, Momsen-Evers waited until airborne and reached out to another flight attendant.
"I begged her, I said 'I'm sure someone can make an emergency phone call,'" says Momsen-Evers, but the other crew member told her nothing could be done. "I just wanted someone to go and try to save him."
Momsen-Evers says she spent the duration of the two-hour flight sobbing in her seat and was only able to call police after the plane arrived at the gate in Milwaukee. But when Momsen-Evers arrived home she was met by officers who told her that her husband Andy had already taken his life.
"They got on their knees, put their hats over their heart and gave me the, 'I regret to inform you that your husband has died,'" Momsen-Evers said.
In response to the incident, Southwest Airlines released the following statement to WMTJ:
"Our hearts go out to the Evers family during this difficult time. Our flight attendants are trained to notify the Captain if there is an emergency that poses a hazard to the aircraft or to the passengers on-board. In this situation, the pilots were not notified."
The airline has since offered Momsen-Evers  a refund for her ticket, but has not provided an explanation of its handling of the situation.
Momsen-Evers says more could have been done to possibly save her husband's life.
"The pain of knowing something could have been done, it breaks my heart," she told WMTJ.
Southwest Airlines has not yet responded to FoxNews.com's request for comment.
UPDATE: Southwest spokeswoman Brandy King provided the following statement to FoxNews.com regarding the incident:
"We are extremely saddened to learn of Mrs. Evers' loss, and the Southwest Family extends our deepest condolences. While I am unable to offer specifics on this situation, Southwest Airlines transports more than 100 million Customers a year and it's not uncommon for our Crews to assist passengers with life events. Our Employees utilize their training to handle a wide variety of situations to the best of their ability – while assisting  the up to 100 plus passengers onboard and executing Safety procedures to prepare a flight for departure and for arrival. Again, our hearts go out to the Evers' Family during this difficult time. "