Who needs the night? Now you can rent luxury hotel rooms by the minute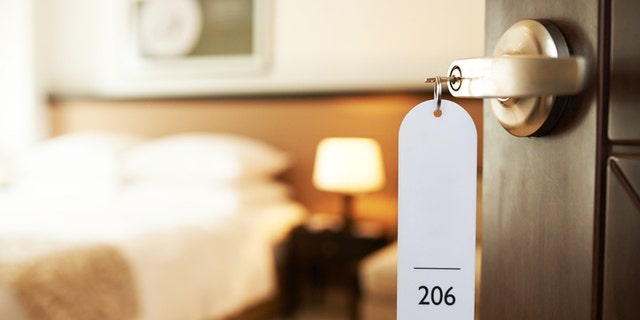 NEWYou can now listen to Fox News articles!
When you're on the road, the amenities offered by most luxury hotels—full-count thread sheets, highly-trained staff such as butlers and 24/7 concierge, and soothing, spa-like showers—can't be beat after a long. But often, they're prohibitively expensive.
Not any more.
An app called Recharge promises guests the ability to rent luxury hotel rooms, not by the night, but by the hour.
"No time to stop home? Grab a Recharge and have access to all the amenities a luxury hotel has to offer. It's like home, but with room service," the app says, also touting its benefits for those getting off red-eye flights or requiring space for kids to sleep.
The app launched in 2015 in San Francisco, but according to Bloomberg, just expanded Monday into 16 New York City Hotels.
Big Apple properties that can now be booked through your smart phone—whether for a nap, a shower, or a business meeting—include the The Quin, The Pierre, and Arlo Hudson Square.
Prices start at $0.83 and go up to $2 per minute (plus an 14.75 percent lodging tax).
Bloomberg does the math and calculates that somebody looking for a 20 minute power nap will pay between $20 and $46, while those hoping for a 60 minute shower and some upscale time to refresh will pay between $57 and $128.
Recharge's Chief Executive Officer and founder Manny Bamfo told Bloomberg that they've seen success from an unexpected demographic. "We've been most surprised to see how useful it is for nursing mothers."
According to Recharge, an average stay lasts about 2 hours. Unsurprisingly, there's no maximum stay. Participating hotels make a profit by working around early check-outs and late check-ins, maximizing a hotel day when many rooms are often partially unused.
FOLLOW US ON FACEBOOK FOR MORE FOX LIFESTYLE NEWS
While there are other hotels that have tried the same by-the-minute method to maximize room use—notably Dayuse.com and Hotelsbyday.com, both with hotels in cities from Dubai to London—Recharge is the first to bill itself exclusively for luxury properties.
Los Angeles appears on the app as soon-to-be-listed—with the Hollywood Roosevelt Hotel and Four Points Culver City listed as "coming soon"—while Tech Crunch reported in 2016 that London is imminent.
Bamfo is sunny about the future of Recharge, telling Bloomberg, "We could be one of the biggest companies ever."