Which is world's cleanest airline?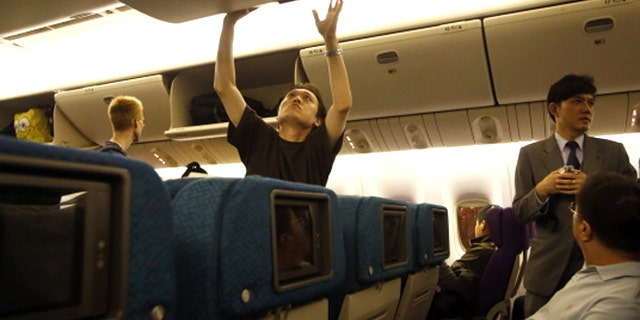 It's never fun to find crumbs on your airline seat or old coffee cups in your seatback pocket.
If a clean aircraft is a must when purchasing a ticket, you may want to consider flying on Asian carriers.
All of the top 10 airlines in Skytrax's annual World Airline Awards for cleanliest cabins were Asian. Taiwan-based EVA Air took top honors in the category, winning the award for tidiest seats, tables, carpets and lavatories.
Let's be clear. Skytrax didn't test for bacteria content on tray tables or inside the bathrooms. Rather, it surveyed responses from more than 18 million passengers on over 245 airlines to get its ranking.
Here is the complete list:
1 EVA Air
2 Singapore Airlines
3 ANA All Nippon Airways
4 Cathay Pacific
5 Asiana Airlines
6 Garuda Indonesia
7 Japan Airlines
8 Hainan Airlines
9 Korean Air
10 Hong Kong Airlines
And if you really want to find out where germs lurk most on aircraft, watch this.