What to think about before planning your honeymoon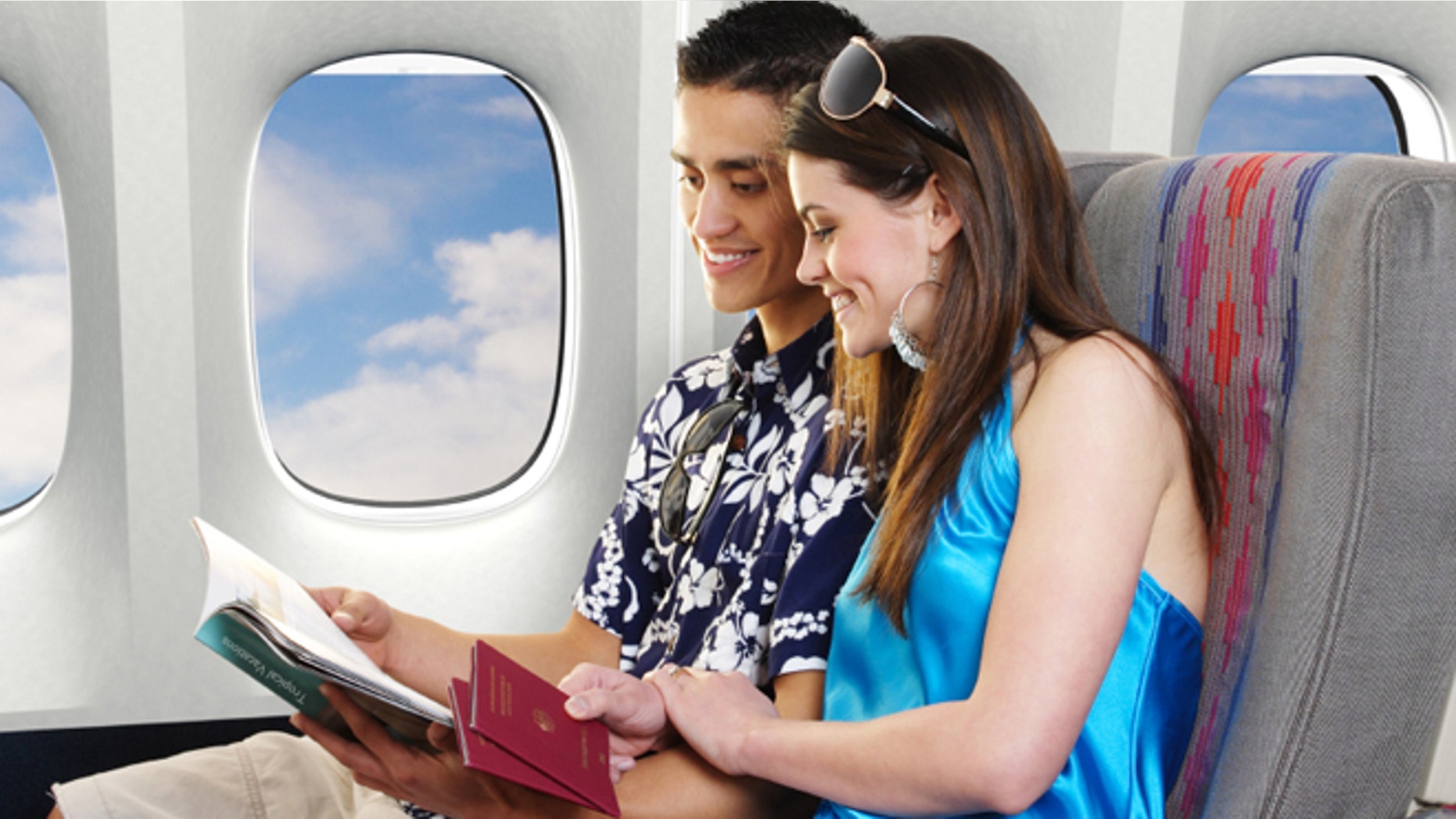 Wedding season is in full swing, which means many couples will be embarking on their honeymoons. According to The Knot, 1.4 million couples go on honeymoons per year. These celebrations of romance provide a mix of relaxation, adventure, and togetherness that can start off any marriage on a great note. However, they also cost a pretty penny. The Knot also reports that the average honeymoon is eight days and costs $4,466 with 62 percent of couples paying for it themselves. That's a huge financial investment.
I'm a travel expert, not a relationship guru, but I do know that financial stress is NOT a great way to start a new marriage. To help couples fit their dream honeymoon into a reasonable budget, I've put together five questions and money-savings tips that I encourage all soon-to-be-married couples to think about before planning their honeymoons.
Do you know what kind of honeymoon your budget can provide for you?
--If you're like most brides or grooms-to be, you're thinking about important things to invest in as a couple (a home comes to mind), so you might be in a modest honeymoon mindset. But even a modest budget can still get you a trip of a lifetime. You just need to know where to look. Seek out online travel discount sites where you can access flash sales, deal aggregators, trip packagers, and bargain-hunting experts. My site travel-ticker.com has over 90 curated deals to destinations around the world. Make sure to visit a wide variety of travel sites like Groupon Getaways and SniqueAway and subscribe to their newsletters and alerts to get the latest information on travel discounts to help you plan a marvelous, yet affordable honeymoon.
Do you have a specific destination in mind or is the trip type really the most important part?
--One of the classic travel mistakes is to fixate on a particular destination, when what you really want is a particular kind of experience. Tahiti is an astounding place to vacation, but is it the culture that you're seeking, or is it the chance to enjoy tropical beaches and crystal clear water on an island paradise?  If it's the latter, the Caribbean is a much more affordable option and still has all of the same benefits.  Once you've settled on a particular type of trip, a whole world of options will open up because you can get similar experiences in many different ways. If you're looking for Hawaii, you can trade off for a discounted experience in Mexico. Paris can get expensive fast, but you could trade off for a deal in Québec. The trick is to let the deal be the inspiration. When you know your trip type, you can wait to find a perfect bargain offer to any number of destinations that will provide the experience you want. Tools like Travel Ticker's Interests tab can also be a great resource for finding the right marriage of trip type, destination and deal.
Are your honeymoon dates flexible?
--Instead of traveling after your reception, try booking your trip at a later date or on a whim. Purchasing a trip on a short lead can actually save you a lot of money with discount travel providers. Even though your wedding might be in the summer, you're more likely to find steep discounts on early fall travel, and many destinations will actually be more enjoyable experiences away from the summer rush. For example, Hawaii has fantastic weather and much smaller crowds in the fall, and because it's a slower season, deals for those dates will spring up on discount sites often. Remember bargains won't stay around long, so when they do pop up, be ready to act quickly. This kind of approach will provide access to dream locations on the cheap.  I actually did this myself.  When I got married in March, we waited until October to go to Morocco, and we scored amazing values.
How much time do you plan on spending at your resort while on your honeymoon?
--If relaxing by the pool, dining at exquisite on-site restaurants and unwinding in your room or spa sound like your cup of tea, then look for all-inclusive packages. They provide a fixed cost for most of your travel needs, as well as a wealth of options once you arrive.  Not only does that save you a lot of money, it can also take much of the planning burden off your shoulders. These trips also include tons of add-ons in order to entice leisure travelers, such as food/drinks and activities like tours, rounds of golf, salsa lessons, kayaking, and shows. Plus, packagers often get access to exclusive, cheaper pricing on airfare and hotels when they're bundled together, which can save you hundreds of dollars.
What would make your honeymoon more special than just a normal vacation?
--Make sure you include the little things that can make a big difference. When you arrive to a room with champagne waiting for you on ice, or you wake up to a view of the ocean every day, you know it will be a trip to remember. Hotels and packagers often throw in complimentary extras such as massages, room upgrades, and private plunge pools to entice bookings. You should expect these freebies as they don't cost hoteliers too much and you're on a special trip. But if they aren't specifically included in your preferred booking, be sure tell the property or packager up front that you're on your honeymoon. Travel providers love to keep their customers happy, and big occasions often come with a little something extra.
With these tips, hopefully you'll be able to get the most out of your honeymoon.  And remember, the term "honeymoon" refers to the period just after the wedding when things are at their sweetest.  So make the most of your travels, and enjoy life at its sweetest.