What the American and US Airways merger means to the traveler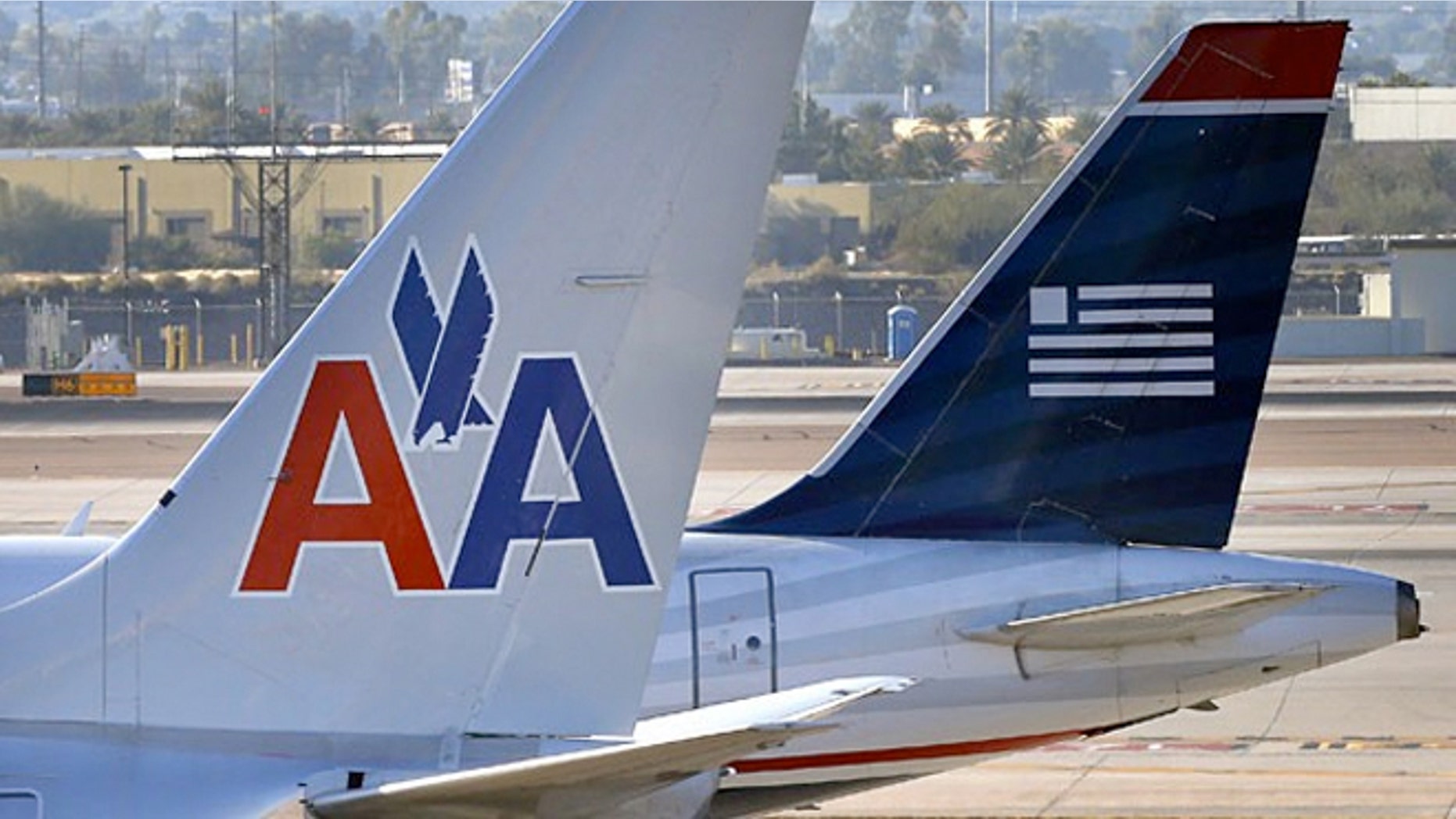 The Justice Department announced today it is settling its lawsuit against the merger of American Airlines, clearing the way for American and US Airways to become the world's largest airline.
The deal still needs to be approved by bankruptcy judges, but the agreement is likely to be finalized as soon as December.
The dominance of a proposed new American Airlines raised concerns over competition, something that Tuesday's deal addressed.  As part of the settlement, US Airways and American Airlines will have to release some gates at some key airports.
"The department's ultimate goal has remained steadfast throughout this process - to ensure vigorous competition in airline travel. This is vital to millions of consumers who will benefit from both more competitive prices and enhanced travel options," Attorney General Eric Holder said in a statement.
But while many travel experts say the new carrier will ultimately be financially stronger and able to deliver a better product, over time consumers could lose out in several key areas.
Airfares
With increased fuel prices and a down turned economy, airline tickets –which are already high-- aren't expected to go up any more, in the short term.
"So much of air travel is discretionary rather than essential. Consumers stay home, drive, or take a bus if fares go too high, and airlines know this. They only have so much pricing power before consumers say no thanks," says George Hobica, founder of Airfarewatchdog.com.
Four to 5 years down the road, says Rick Seaney, CEO of FareCompare.com, it could be a different story.  "If the economy turns around, we will see higher prices," says Seaney, adding that with far less route overlap between competing airlines, there's less incentive to cut fares.
For consumers located in small cities, the merger means that looking for deals will be more difficult.  With less regional airports being serviced, customers will likely have to fly in and out of hub cities for those cheaper tickets, says Seaney.
Business travelers won't see any major changes. They will continue to pay a hefty premium for convenience and last minute purchases.
Flights
Under the agreement, the airlines agreed to scale back the service at key airports, including Los Angeles International Airport, Boston's Logan International Airport, Chicago's O'Hare International Airport, Dallas' Love Field  and Miami International Airport. In addition, the airlines also agreed to continue to maintain hubs in several key cities, including Los Angeles, Chicago, Miami and Charlotte, N.C.
The Justice Department says it hopes these available spots will be taken over by low cost airlines.
"What they're (airlines) going to do is fight for market share, so we can expect to see some deals in the short term," says Seaney.  "But ultimately you are just replacing US Airway with JetBlue or Southwest Airlines," he said.
Also, it is unclear how many of hubs cities will keep their levels of service. In past mergers, airlines have promised not to close any hubs but have gone ahead and dramatically reduced service in once-key cities.
Loyalty Programs
When it comes to loyalty programs, the new American will honor customers' frequent flier miles from both airlines, but expect some changes.
Currently American's AAdvantage program is associated with the Oneworld alliance, and US Airways' Dividend Miles with the Star Alliance. The merged airline will be part of the Oneworld Alliance, which Brian Kelly, founder of the Points Guy, says has some drawbacks.
"US Airways frequent flyers- currently they can redeem on 27 star alliance carriers with relatively low fees. American is a part of one world which has far fewer carriers and huge fuel surcharges on many awards- like up to $1,000 in fees when flying their biggest partner British Airways."
While the benefits of each airline's elite status are fairly similar, including free checked bags, priority boarding, bonus miles, and waived fees, experts say the airlines are already scaling back the perks in general, and less competition gives them less incentive to offer them.
"A potentially loser is if you're in a city that only has one airline, they don't have a lot of incentives to provide people perks."  Bottom line, loyality program will be good for those who are truly frequent fliers, not cheap sake fliers.
Finally, travelers can expect problems associated with merging the reservations systems.  As with past mergers, such as with Delta and Northwest and United and Continental, there were computer-based problems and operational issues.  Expect the similar issues, say experts.
On the bright side, says Kelly, this gives American, which has been mired with financial troubles for years  a chance to emerge as a profitable stand-alone carrier.