What a Delta-Virgin deal means for you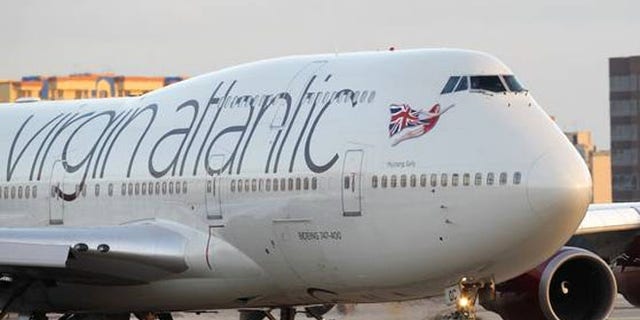 Delta Air Lines has agreed to buy almost half of Virgin Atlantic for $360 million.
The deal plans to set up a joint venture between Delta and Virgin Atlantic that will allow the two carriers to form a closer relationship to coordinate on schedules and operations by the end of 2013.
It's a deal similar to the way American Airlines works with British Airways: the carriers can sell seats on each other's flights, share the costs and profits, and set the flight schedules in ways that help both airlines.
If the deal goes through, pending anti-trust waivers, the two airlines will operate a total of 31 round-trip flights between North America and the U.K. each day.
So what does this mean for travelers?
Flight Schedules
It doesn't add flights, at least for the moment, although some expect that to change if the deal is approved. But more importantly, travel is supposed to be more seamless. For example, travelers would be able to buy one plane ticket from, say, Lansing, Mich. on Delta and connect in New York to a Virgin Atlantic flight to London. Travelers from Europe will also be expected to have a smoother transition onto Delta flights to cities within the U.S.
Frequent Flyer Programs
Customers will be able to earn and redeem miles across Delta's SkyMiles and Virgin Atlantic's FlyingClub. Also elite passengers will be allowed to use each other's airport lounges. This is a bonus for Delta passengers who can take advantage of Virgin Atlantic's Clubhouses --which are considered to be some of the best in business-class.
On-Board Experience
Delta passengers will now have access to the longest flat beds in the sky -- and a newly redesigned Upper Class cabin on Virgin Atlantic's Airbus A330 aircraft, which also features an onboard bar. In turn, all of Delta's flights between the U.S. and London-Heathrow will also feature full flat-bed seats that have direct aisle access in the BusinessElite cabin.
Fees
Virgin currently charges hefty fuel surcharges on award tickets across the Atlantic that can add up thousands of dollars. It's unclear if Delta will include extra fuel surcharges on Virgin Atlantic flights or if these fees will continue.
Bottom Line
In the long run, the New York-London market will be dominated by the two major players: Delta-Virgin and American-British Airways. While many see the Delta-Virgin offering fewer options in combined service, many analysts say the Virgin-Delta deal will mean more convenient access between Heathrow and North America in general.
The Associated Press contributed to this report.