Ways you can stay free-- or super cheap-- on your next trip
When you picture your dream trip, what do you see?
Is it a white sand-beach with fantastic surfing, or a hiking and camping expedition up in snow-capped mountains, or maybe you see yourself exploring the streets of a foreign city?
Whatever your ideal expedition, it's a sure bet that your daydream hasn't come with a full-fledged itinerary; you'll have to come up with that on your own.
When it comes to planning a big trip, it seems like the choices are endless. Picking your destination is just the beginning, and then it's choosing flights, where you'll stay and even how you plan on getting to and from the hotel. When you've got all of the big picture plans figured out, then it's time to think about all of the smaller daily activities that you might want to do.
While some travelers love planning their trip from start to finish, others would hire a travel agent in a heartbeat to avoid the process. Planning a trip—especially an international one—is a difficult task when you're trying to find the best of everything at a reasonable price.
For those of us on a strict budget (practically all of us), value becomes that much more important.
It may seem like there are far fewer options on the lower end of the price range, but there's still plenty to choose from. You can cross off all of the hotels and still have more options than you could ever sort through. The bottom line is that you can find a great place to rest your head without shelling out a ton of money on a hotel room. After all, why pay a ton for a room you'll only use to catch some shut-eye?
Hostels are high on the list of cheap overnight accommodations. They're classic hotspots for the young backpacker, eccentric older folks and occasionally whole families take advantage of the great rates. Despite their undeserved bad reputations, there are great hostels all over the world, some nicer than hotels, that offer a unique experience and a much better price.
If you're looking for a home-away-from-home rooming situation, you might want to try couch-surfing or home exchange. Though both of these deals require trust, as you will likely be staying in a stranger's home, there are numerous benefits. Typically these arrangements are free (though there are exceptions), you'll usually have access to a kitchen and you'll get a chance to see your destination through a local's perspective.
Less popular, but easily as cool and cost-effective are farm stays and monastery stays. Travel presents one opportunity after another for breaking out of your comfort zone and trying something new. Stay at one of these super cheap places on your next trip.
Come out of your comfort zone, save some money and come back with a story that will make all those hotel-lovers jealous.
1. Couch-Surfing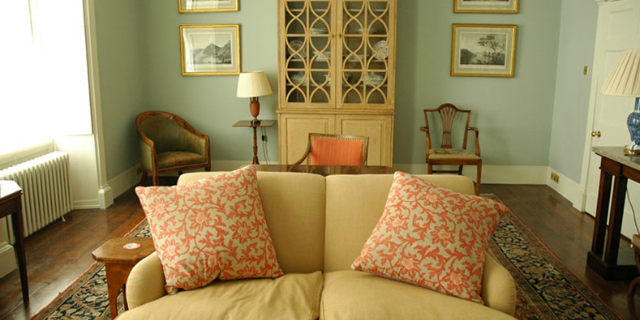 This travel trend has become significantly popular because it brings travelers into the homes and lives of hosts all over the world. Extroverts hoping to catch a glimpse of local life will love couch-surfing—it's free (although you might need to pay a website membership or bring a small gift for your host) and you'll likely have access to a personal tour guide and a full kitchen.
If you're interested in couch-surfing, take a look at our favorite website, Couchsurfing.org.
2. Camping
Camping might not be a perfect fit for every trip—say, if you're staying in a major city—but for those who can camp, it is an inexpensive (sometimes free) option. Granted you'll need to invest in some essential gear up front, but the years of cheap travel under the stars are well worth it.
3. Academic Housing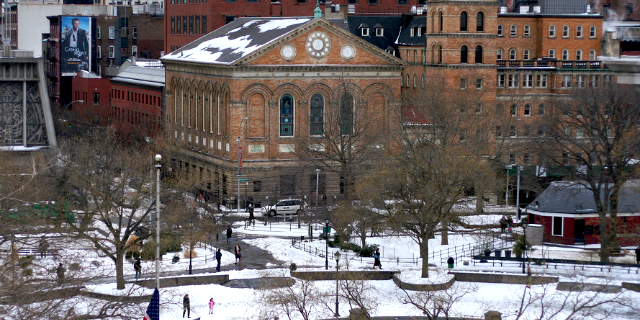 When students head home most on-campus housing is left empty. Some colleges are putting those empty rooms to good use housing travelers and usually offering extremely low rates. Many schools are in prime locations, with dining and entertainment nearby.
If you can do without hotel amenities and put up with potentially sharing a bathroom, you could save big. Either call colleges or universities around your destination or visit our favorite website, Universityrooms.com.
4. Hostels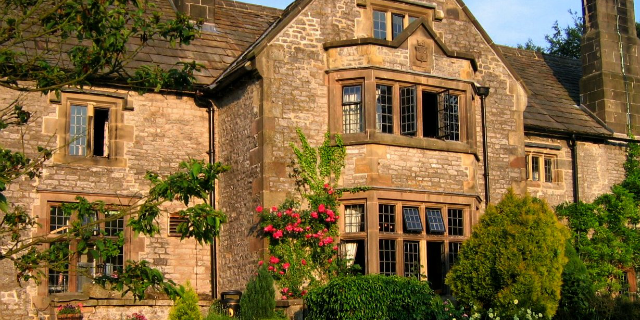 Best known for housing young backpackers, hostels have a bad reputation, which is usually undeserved. Hostels are a classic cheap place to stay and many are actually nicer than low-end hotels (and yes, the picture on the left is actually a hostel in Derbyshire, England). With the right research, you can easily find a clean, safe and affordable hostel in almost any corner of the earth and they're a lot more unique than your typical hotel. Take a look at our favorite hostel booking website, Hostelworld.com.
Find out more super cheap vacation stay options.
More from The Active Times
10 Cultural Gems You Need to Visit Before They Get Famous
Top 5 Credit Cards for Travelers
10 Charming Treehouses for Rent Around the World
10 Totally Absurd (or Completely Awesome?) Travel Pillows You Need to See