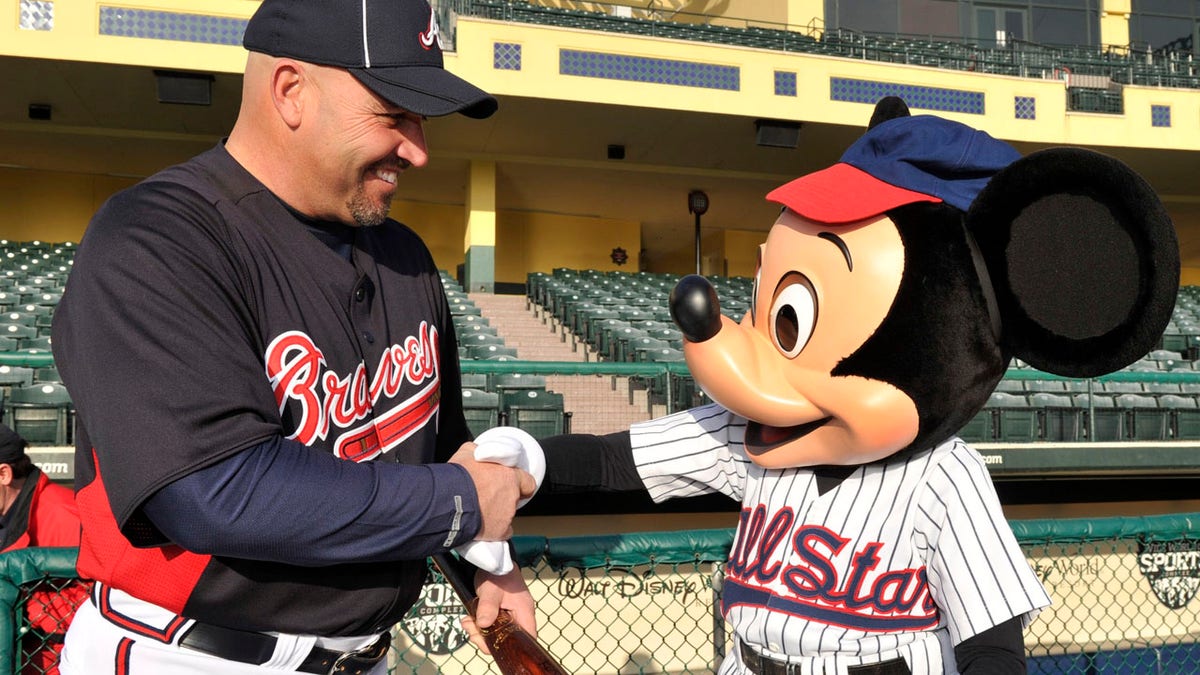 Free is good.
In fact, on vacation, free is great -- a lot better than paying for meals the kids don't eat, theme park tickets when they'd rather play in the hotel pool or museum entry fees when they are ready to leave in less than an hour.
Sure traveling with the kids is expensive, but as we head into Spring Break (and you will find our 2016 Taking the Kids Guide to the Best Spring Break Ever) it's not too late to find a bargain, whether you want to head off to the beach, the snow, on a cruise or spend some time exploring a big city. The hotel megasearch site Trivagoreports there are plenty of popular destinations where you'll find a hotel room under $150 a night in March--everywhere from Myrtle Beach j($100) to Rome ($119) even to Orlando ( $129 .)
Another plus traveling over Spring Break: Many places you'll find more families than college kids and, depending on where you go, fewer crowds than in summer. My family makes an annual pilgrimage toSpring Training in Arizona . Others I know go to Florida .The players are friendly and the tickets are inexpensive. In Orlando at the ESPN Wide World of Sports where they Atlanta Braves play, each game features live music, Disney characters and the opportunity for kids to run the bases after every game. Here are eight other ways to save money -- and score some freebies -- on Spring Break.
FREE MUSEUMS -- Washington , D,C., has more than 100 free museums and attractions, including the National Zoo where you can pay a visit to the giant pandas and their babies. See the National Mall with DC by Foot, a walking tour company that gives free, kid-friendly tours (gratuity recommended). My Kid's Guide to Washington, D.C . can help the kids lead the way. March 20 through April 17, 2016 is the period for the National Cherry Blossom Festival, which even includes a special Blossom Kite Festival.
FREE NATIONAL PARKS -- Celebrate the National Parks Centennial this year with your fourth-grader and the whole family will get in free thanks to the Every Kid in a Park initiative, which gives free access to national parks, national forests, national wildlife refuges and more through Aug. 31 . Wherever you live, there's a site within two hours where you might see wildlife, explore the desert, the forest or coastal tide pools. (And if you don't have a fourth-grader, bring the grandparents. For those 62 and older, their $10 lifetime Senior Pass will get the whole car load in free. (You can obtain the pass for $10 in person or $20 through the mail. You might also be able to get other discounts within the parks.) Those with challenges can get a free lifetime pass.
FREE ZOOS -- Besides the National Zoo in Washington, DC , there are at least two other free zoos in the country -- the wonderful St. Louis Zoo and the Lincoln Park Zoo in Chicago . However, if you are a member of your zoo at home, you may get free reciprocal entrance to a zoo where you are visiting. Ditto for many museums. If you are a member of your city's children's museum, natural history museum or art museum, check to see if your membership will get you in where you are visiting. Other zoos and museums offer free admission certain days or evenings.
FREE KIDS ACTIVITIES -- You expect free kids' activities at all-inclusive resorts and on cruise ships, but you can also find them at other places, like the Four Seasons. When I visited the Four Seasons in Orlando , families told me the kids didn't want to leave the hotel for the theme parks because they were having so much fun. Through April 12 , guests at the Four Seasons Resort in Orlando can enjoyadded resort activities on a complimentary basis -- everything from water slide races, hula hopping contests, games and the Hide Out Nights Out where parents can drop off the kids to enjoy an adult dinner. At the Walt Disney World Swan and Dolphin, you get two hours of free child care at Camp Dolphin while dining at one of the hotel restaurants or relaxing at the spa. Great Wolf Lodges are known for their massive indoor water parks, but there are plenty of complimentary fun activities when kids get out of the pool. (There is a resort-wide promotion with 20 percent off multi-night stays through March 17 . Enter code: MOREFUN.)
FREE BREAKFAST -- Stay at a suite hotel like Embassy Suites ,Homewood Suites, SpringHill Suites, among others and you not only have more room, but you can feed the gang free. If you are heading to Britain or Europe , breakfast typically is included. And if your hotel doesn't offer a free breakfast, see if you can get a package that includes it. It never hurts to ask. Also, ask if they have a deal where kids eat free with the purchase of your meal.
FREE LIFT TICKETS -- Keystone Resort , the Vail Resort closest to Denver , offers free kids lift tickets, as long as you spend two nights at the resort. They are celebrating having just given away their 100,000th ticket. The resort is family central with a giant ice fort at the top of the gondola and daily free Kidtopia activities at the base. Other resorts like Steamboat also have kids-ski-free programs. Check with a company like Ski.comfor a package that includes free lift tickets.
FREE CRUISE FOR KIDS -- The Swiss-based company MSC Cruises is the world's largest privately owned cruise company and one that offers kids cruise free on select sailings. Teens are discounted. I like that you have the option for the kids to either eat with the youth staff so you can have an adult dinner or for them to join you for "Happy Dinner" -- a quick dinner while you have a starter -- before the youth staff escorts them to the Miniclub. There are also designated family excursions. Luxe Crystal Cruises also has some kids sail free deals.
FREE THEME PARK ENTRANCE- For a limited time, SeaWorld Orlandowill offer kids ages five and younger a FREE Preschool Card valid for unlimited admission through December 31, 2016 . Cards must be registered online and redeemed in the park by May 27, 2016 .
There are also new ticket offers at SeaWorld San Diego. When purchased online, opt for a Fun Card for $79 (pay for less than a day, get 2016 FREE. If you are heading to a theme park, see if there is a package that gets you two days for the price of one. Universal Orlando , for example, has a deal where you get a free third day with the price of two, as long as you purchase it before April 12 .
The best part, the kids say: All of the souvenirs you can get with the money you've saved.