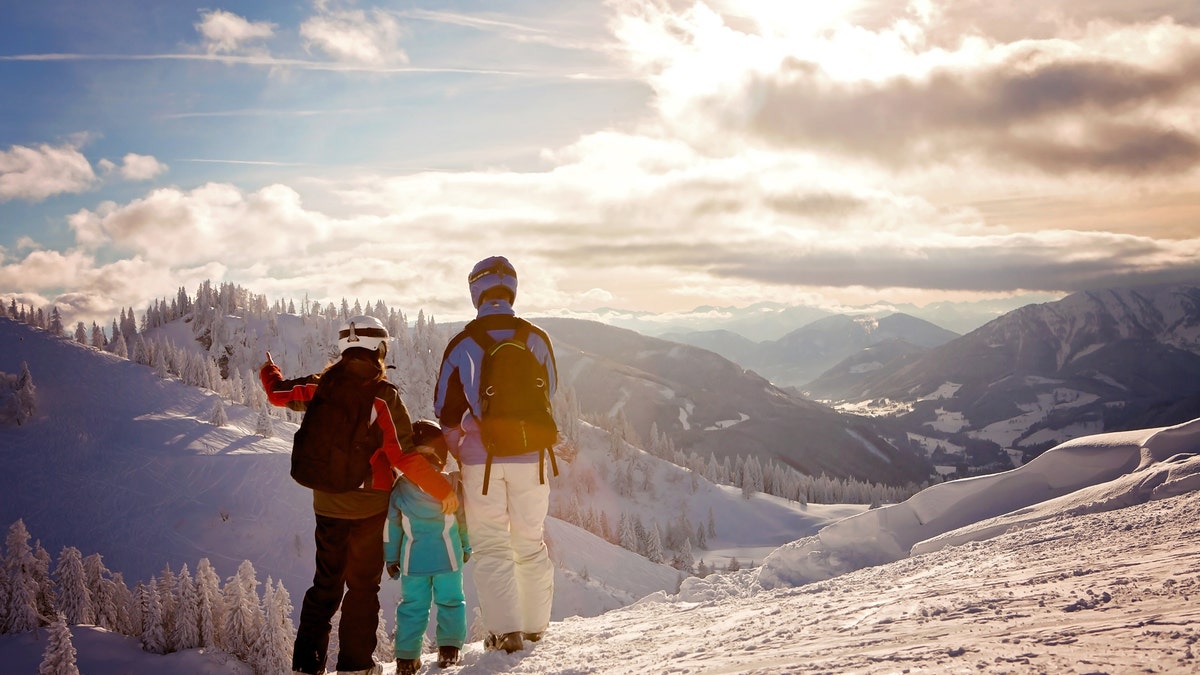 A couple from Salt Lake City is looking for someone to travel around the world with their family for one year, from New York City to New Zealand, and pretty much everywhere in between.
What's the catch? You should be great with kids because the Tillotsons have three-- and they're all under the age of five.
M'Kenzie and Derek Tillotson's kids are aged 5, 3, and just 4 months old. The couple posted a quirky help-wanted video to Facebook on Tuesday, seeking a nanny to help for their kids as the travel the globe. As of Friday morning, the post has garnered over 5.6 million views, and according to ABC News, over 7,000 applicants.
The 12-month journey will begin in July in New York City followed by trips to Iceland and Scandinavia. The family then plans to travel through other European countries including Poland, Hungary, Italy, Spain, Turkey, Austria and France.
Though the caretaker will be working most of the year, he or she will have at least a week off during the holiday time before the family heads to Hawaii, New Zealand, and Asia for the rest of their trip.
The Tillotsons will be covering their all of employee's travel, food, and lodging expenses but the nanny will also earn a monthly salary between $1,200 to $1,500. The family also says the nanny will have at least one day off a week as well as some alone time for personal adventures as well.
But the caretaker must be willing to pitch in to help with cooking, cleaning, packing bags, and pushing strollers. Strong photography skills are also appreciated to help document the family's yearlong adventure.
Also listed under preferred qualifications? A background in early childhood education to help homeschool the two older children, while M'Kenzie and Derek are busy working.
FOR THE LATEST TRAVEL FEATURES FOLLOW FOX LIFESTYLE ON FACEBOOK
Initially, the Tillotsons thought they would get no more than twenty applicants, and but now they say they've been shocked by the thousands of eager entries.
The couple first announced their year long journey on YouTube on Dec. 27.
Those interested in this once in a lifetime opportunity can also introduce themselves to the family on social media.
Are you ready to take flights with a few kids in tow?
To learn more and apply, visit FiveTakeFlight.com/FlyWithUs before Jan. 17.