W Hotel offers social media concierge to live-tweet your wedding for $3000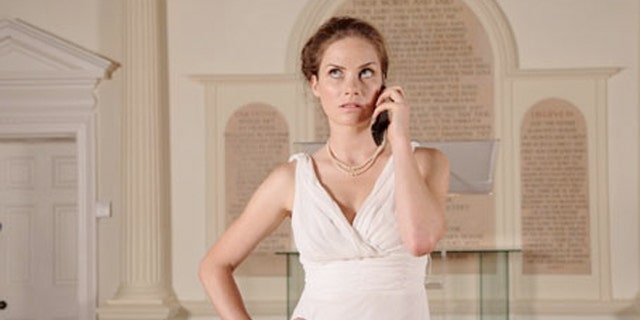 Flowers, check. Band, check. Ring, check.
What about the official wedding tweeter?
For a mere $3,000, New York's W Hotel is offering social media wedding concierges that promise to do away with "shameless wedding selfies."
The new service, described to The Huffington Post's Bianca Bosker in pitch email, describes its services: "From live tweets and #hashtags to Vine videos and Instagram filters, W's Social Media Wedding Concierge will document that "I Dos" and encourage guests to utilize a dedicated wedding hashtag for every one of their posts."
The concierge will be responsible for documenting the planning process (think cake tasting and dress shopping), posting information a "wedding blog" leading up to the big day, and even creating inspirational Pinterest boards. Of course, they will blast out updates of 140 characters or less throughout the entire event.
A spokesman for the hotel group told the Huffington Post: "Social media posts are no new thing, especially during weddings, but W Hotels in New York has a unique concept under their sleeve for this new trend, just in time for wedding season. "
For those who want to keep all the people you didn't invite to the wedding updated on all the fun they're not having, the package will be available now until the end of the year.
Think it's a good idea?
Former "Project Runway" judge Nina Garcia doesn't think so.