Viking Cruises unveils second luxury ocean liner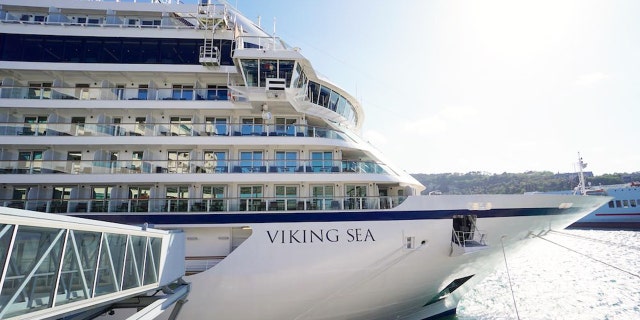 When it comes to modern cruising, increasingly massive ships dominate the high seas.
But Viking Cruises is bucking that trend with its new destination-focused Viking Sea – a 930-guest sister ship to last year's Viking Star, the company's first vessel designed for the ocean.
Just ahead of the ship's christening yesterday, I was aboard the Sea and instantly fell in love. The ship was officially named last night on the Thames River in Greenwich to musical fanfare and fireworks.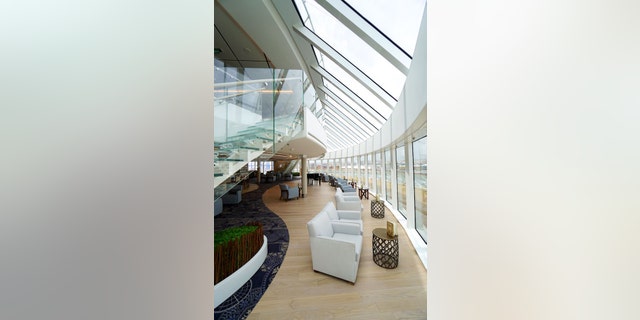 The fact that I enjoyed this relatively smaller cruise ship might surprise you given that I'm a 32-year-old millennial-- a group often pigeonholed as seeking ceaseless amusement. But there are those of us who appreciate a good slowing down, paired with refined simplicity-- characteristics of parent company Viking Cruises which pioneered these premium qualities aboard its River Cruises brand.
There are no rock climbing walls, nor surfing and skydiving simulators on the Viking Sea. But the ship is also devoid of the monstrous crowds gathering around the pool deck or lido buffet. Even boarding and disembarking are easier on a smaller vessel. Viking presents an alternative to mainstream ships with a return to classic cruise travel-- which I heartily applaud-- dedicated to the destination over elaborate onboard attractions.
The ship embodies Viking's motto of "exploring the world in comfort," welcoming guests with a Living Room atrium and spacious accommodations that are effortlessly homey. All staterooms and suites feature verandas to take in the passing scenery, and the Explorers' Lounge observation venue kicks it up a notch further with two impressive decks' worth of floor-to-ceiling windows.
Despite its relatively small size, the Viking Sea is every bit as modern as the mega ships out there. It's an architecturally sleek vessel and exhibits its own innovative touches like a zero-edge pool with a translucent side cantilevered off the upper deck over the stern. Attention to detail is everywhere and even extends down to an abundance of in-cabin USB charging ports. My penthouse veranda had nine, which serviced all of my devices (a truly millennial-focused touch).
Inclusions like free shore excursions at every port plus complimentary Wi-Fi, spa facilities like its signature steam and snow rooms, free house beers and wines at lunch and dinner make life onboard a breeze.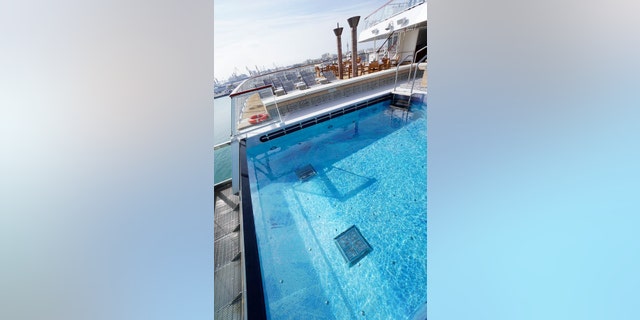 In the past, cruise ships have seen some ebbs and flows in meal quality. But aboard the Viking Sea, I found the food to be some of the best at sea consistently. It's not very often that I can classify room service as gourmet, but it was here. The main dining space is simply called The Restaurant, serving fine dining without any pretense nor the need to dress formally. For those who want a traditional buffet, the World Cafe prepares much of the same fare, plus a full spread of sushi and shellfish at dinner.
The ship's pair of specialty restaurants are also free of charge. You do need a reservation to dine at both the Italian-focused Manfredi's and the Chef's Table for creative fixed menus on rotation.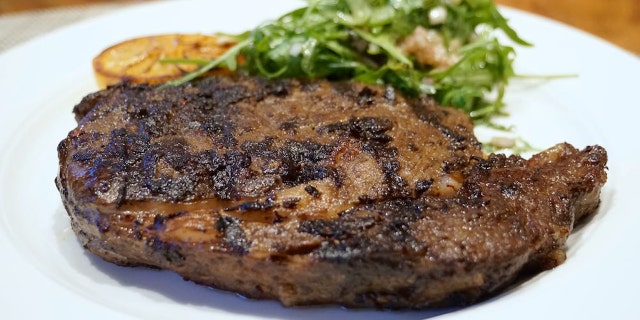 The only dining experience that does cost extra is worth the $199 charge: The Kitchen Table combines an exclusive market visit in the morning with an expert culinary demo and evening meal featuring the local ingredients.
Unlike Royal Caribbean, Disney and other lines that feature Broadway style entertainment, Viking Sea's offerings are relatively modest. The ship does, however, offer live music nightly. Indoor and outdoor cinemas screen popular films, as do in-cabin staterooms for free on-demand viewings. There are also presentations and lectures related to the regions sailed to.
The Viking Sea is only the second of at least six scheduled sister ships, and one of the next, the Viking Sun, is set to debut with a world cruise in 2017.
The Viking Sea is sailing now in the Baltic and Mediterranean on itineraries ranging from 10 to 29 days in length. Prices begin at $2,999 per person, based on double occupancy. Lengthier excursions start around $5,000 per person.
Jason Leppert is an international cruising expert and Senior Writer, Cruises and Cruise Travel for TravelPulse.com. He is also the founder of Popular Cruising and a frequent contributor to the Travel Channel, Lonely Planet, Cruise Travel, ShermansCruise and Cruise Radio.