Video shows flight making emergency landing in Peru with no front wheels, sparks shooting across runway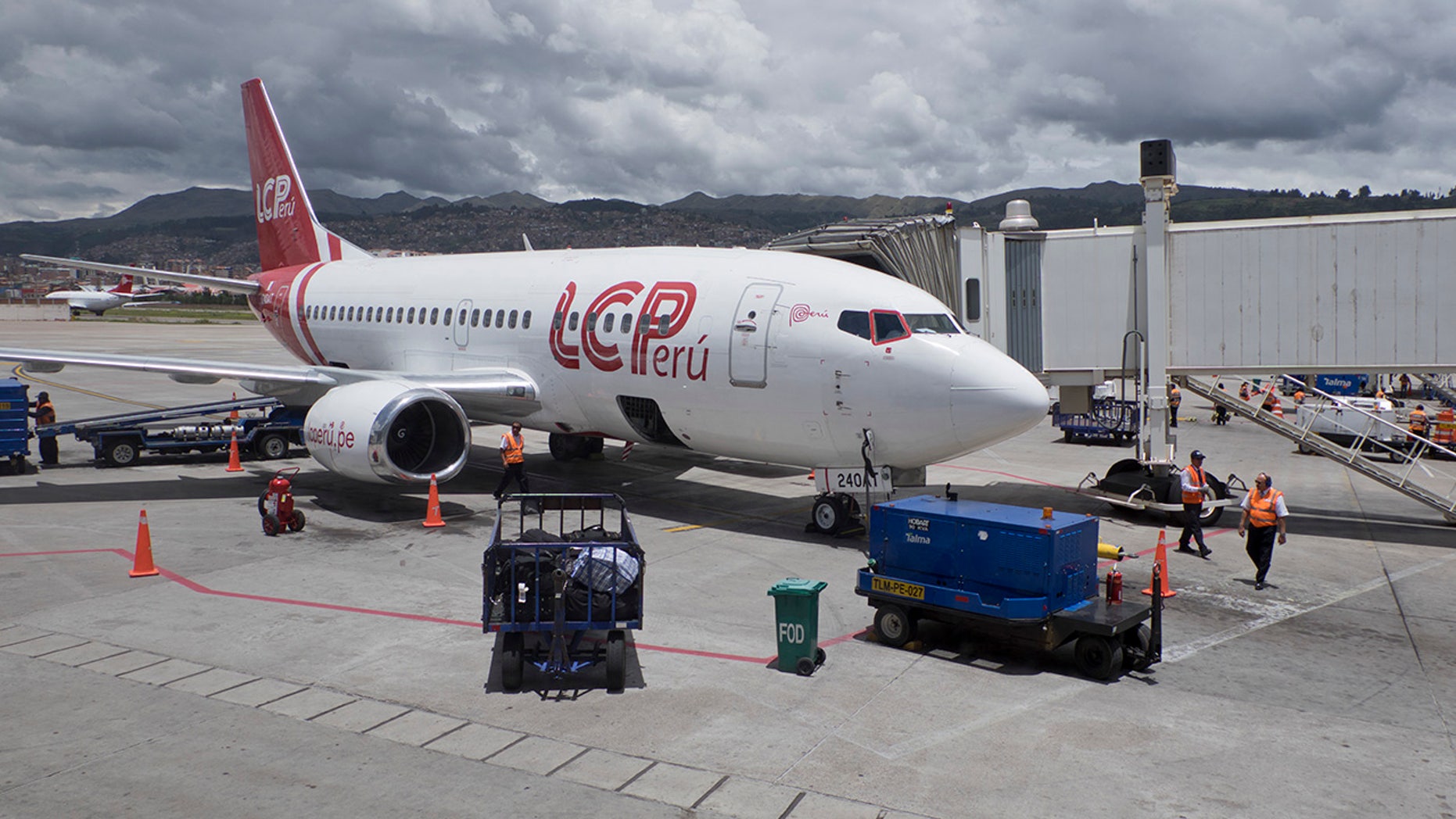 A viral video has captured the terrifying moment a plane in Lima, Peru, was forced to land Sunday night without front wheels.
The video, which was shared on Twitter, shows the LC Peru plane skidding across the tarmac with the nose on the ground and sparks shooting out from under it.
AMERICAN AIRLINES FLIGHT MAKES EMERGENCY LANDING AFTER PASSENGERS SAY 'FLAMES' CAME OUT OF ENGINE
Flight 1323 was meant to land at the city of Ayacucho, but was forced to make an emergency landing in Lima, where the flight originally took off, after the pilot detected a problem in the air, Express reports.
The pilot was forced to make a "hard landing" or "belly landing" after the landing wheels did not deploy while the plane was approaching the tarmac.
ALLEGIANT AIR FINDS 'BIRD REMAINS' IN ENGINE AFTER EMERGENCY LANDING
Fortunately, none of the 59 passengers or five crew members were injured.
The airliner, LC Peru, shared a statement with Express:
"We appreciate the excellent maneuver of our pilot who managed to control the situation in an admirable way."
The airport was closed for several hours and flights had to be diverted while crews worked to remove the plane from the runway.
FOLLOW US ON FACEBOOK FOR MORE FOX LIFESTYLE NEWS
The airport's operators, Lima Airport Partners, said in a statement that they are investigating the incident.
"When it was identified as a forced landing, the established protocols were complied with, allowing the plane to complete its arrival. The reasons that preceded this incident are under investigation. All passengers aboard the plane were evacuated without problems and are safe," Express reported.