Veteran suing Southwest Airlines over emotional support dog dispute, claims it triggered PTSD
One Army and Marine veteran is pressing charges against Southwest Airlines over allegations that a member of the cabin crew confronted the man regarding transportation details for his emotional support dog, triggering his post-traumatic stress disorder (PTSD).
While deplaning a recent Southwest flight at Portland International Airport from El Paso, Texas, veteran Thomas Bond claims that a flight attendant "bumped his shoulder twice" and "yelled in his face" for having the travel carrier for his emotional support dog partially unzipped, Williamette Week reports.
According to the outlet, the flight was delayed because of a mechanical issue, and that this was the first time Bond had had an issue flying with Moto, his Yorkie.
AMTRAK TRAIN WITH 183 PASSENGERS IS MOVING AFTER BEING STUCK FOR 36 HOURS IN OREGON
Furthermore, the man had traveled with Southwest for over 20 years and flown with his beloved pup for seven of them.
As the harrowing incident allegedly triggered Bond's PTSD, he now seeks $10,000 in damages from Southwest.
"It still gives me anxiety," the veteran told Williamette Week of the encounter. "I came pretty close to losing my cookies."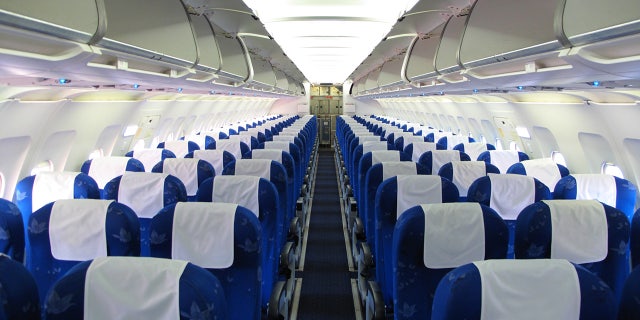 Reps for the carrier did not immediately return Fox News' request for comment.
FOLLOW US ON FACEBOOK FOR MORE FOX LIFESTYLE NEWS
Emotional support animals on planes have proven to be one of the biggest travel news topics of the last year, ever since an emotional support peacock named Dexter and his owner were rejected from boarding a United Airlines flight in January 2018.
A few months later, a French bulldog died midflight after being accidentally placed into an overhead bin by a United Airlines flight attendant for the duration of the trip.
These and related incidents have prompted various carriers to tighten the leash on their respective rules regarding the transportation of both companion and service animals in the high skies.
CLICK HERE TO GET THE FOX NEWS APP