US airline traffic sets all-time record in 2015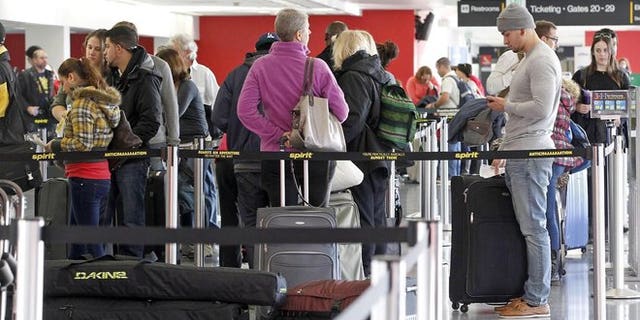 Airline ticket prices may be on the rise but that hasn't stopped people from flying.
Last year, the airline industry set a new record for passenger traffic shuttling almost a billion people on airlines serving the U.S. on both domestic and international flights.
According to data released Thursday by the U.S. Department of Transportation, domestic and foreign carriers flew a record 895.5 million passengers in 2015—up 5 percent from 2014, which held the previous record.
Passengers on All Scheduled U.S.-Based Flights, Domestic and International, 2003-2015
(Transportation.gov)
Of the legacy carriers, American Airlines flew more passengers than any other U.S. airline, flying over 146.5 million people in 2015. Southwest was a close second, flying over 144.5 million people last year.
July is still the busiest month for U.S. air travel with 85.4 million passengers flying during that month, a 5.9 percent increase over July 2014. But November had the largest year-over-year increase-- up 7.6 percent from 2014 figures.
More passengers boarded planes at Atlanta Hartsfield-Jackson International than at any other U.S. airport in 2015, followed by Los Angeles and Chicago O'Hare.
If airports seem to be getting more and more crowded, it's not just in your head.