Universal unveils details about the revamped 'Incredible Hulk Coaster'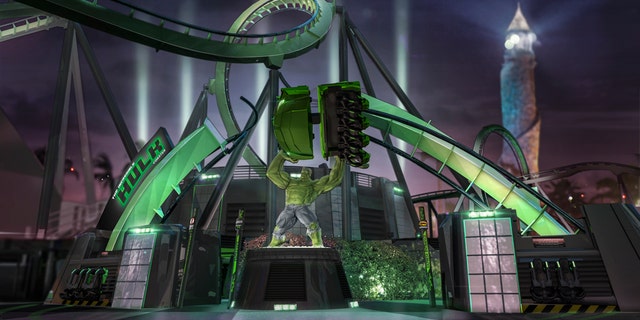 NEWYou can now listen to Fox News articles!
It's been nearly eight months since Universal Orlando closed The Incredible Hulk Coaster at its Islands of Adventure theme park.
But when the ride reopens later this summer, fans of Dr. Bruce Banner will be definitely be seeing green.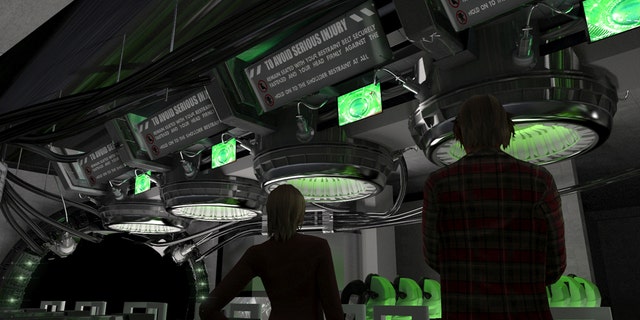 Universal just unveiled details about the revamped attraction which features a new story, an updated ride vehicle, and an interactive line-waiting experience.
According to Universal's official blog, the only thing you'll recognize this summer are "the world-famous twists and turns of the ride track."
Upon entering the redesigned entranceway, guests will immediately be taken into Banner's world. According to the new storyline, riders become volunteers for a new military-grade experiment where they will be subjected to high levels of gamma radiation. While in line, guests will pass by busy laboratories boasting high tech equipment used for radioactive experiments.
The coaster's track itself hasn't changed and still features the same twists and turns but the ride vehicle has been revamped into a sleek, modern car with a brand new audio system that will pump out an original rock and roll score.
The Incredible Hulk Coaster at Universal's Islands of Adventure is set to reopen later this summer.