Universal unveils details about its new King Kong ride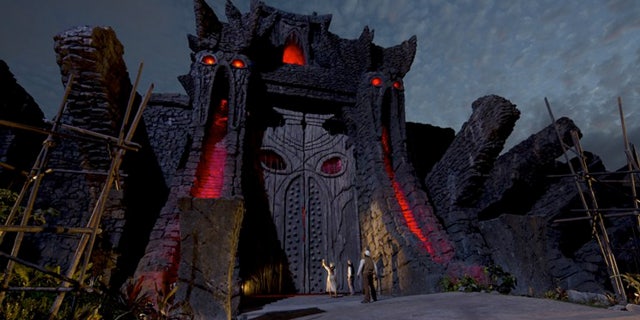 The "King Kong" franchise is getting a major reboot with an all-new attraction at Universal Studios Orlando.
Skull Island: Reign of Kong, a new ride which Universal says is one of the longest it has ever created, is expected to open this summer at Islands of Adventure.
Universal says it will be unlike the park's earlier King Kong attraction, Kongfrontation, which opened in 1990 and closed in 2002, or any of the "King Kong" movies.
There were few details Thursday when the park unveiled artist renderings and a website with a cable-TV-type adventure story, "Myth Explorer: The Quest for Kong."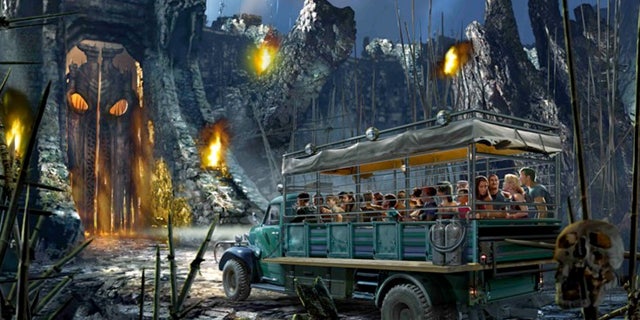 Skull Island doesn't focus on the giant ape attacking New York, but rather will take guests to Kong's home turf.
"The adventure begins as you set out to explore an island rife with prehistoric creatures of unknown origin — and the legend of a beast still undiscovered," a news release says.
Visitors will board a safari-like expedition vehicle and learn about the great beast as they explore the mysterious island and presumably see Kong up close.
"Your only hope is the most colossal ape ever to walk the earth. As the gargantuan beasts fight for dominance, you will just fight to survive. Skull Island: Reign of Kong — a multi-sensory, multi-dimensional new ride for your life," the website reads.
To tease things out, Universal's website which feature episodes of adventurer Erin Ryder and her exploration of Skull Island. Only the first episode is available so far.
The "King Kong" film was first made in 1933 and remade twice, in 1976 and again in 2005 --the latter of which was directed by "The Lord of the Rings'" Peter Jackson and starring Naomi Watts.