United Airlines left mom in wheelchair stranded in New Jersey, son says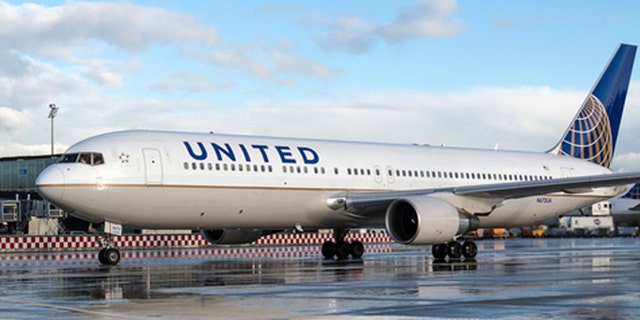 United Airlines might have another public relations nightmare on its hands, after allegedly bumping a 77-year-old woman who travels in a wheelchair off her flight to London, according to her son.
Steven Williams said he dropped off his mother at Ronald Regan National Airport in Arlington, Va., trusting the airline to make sure she arrived at her proper destination, WUSA-TV reported. She was scheduled to fly to Newark, N.J., before catching a connecting flight to London.
"They assist people in wheelchairs and get someone to wheel them through and basically take responsibility for that person until they arrive at their destination," Williams told the station.
Despite being reassured "three or four times she was on that flight" to London, Williams said he later learned from the driver who was hired to pick her up that she never arrived.
Williams said he found out hours later that his mother had landed in New Jersey, but was kicked off her next flight to London.
"Basically, she was left at the gate for 12 hours. They offered her a hotel that was miles away," Williams said. "She had to get there on her own steam. There's no way my mom could have pushed a wheelchair at her age, so she sat there."
"There's no way my mom could have pushed a wheelchair at her age, so she sat there."
However, a United spokesperson said she "was not kicked off," but rather "she didn't make it in time for her flight to London," which contradicts Williams' story.
In a statement to Fox News, the airline said it offered to take the woman to a hotel, but she "declined." The incident is under review, and United said it has since apologized to the customer's family.
"While we offered our customer a hotel and to take her there, she declined our offer of assistance. We checked on her throughout the evening. We have since spoken with our customer's family to express our sincere apologies. We are working with our team at Newark to review what happened and to ensure we learn from this incident," United said.
The airline offered a $1,000 voucher to the mother, Williams said.