United Airlines introduces 'basic economy' class with carry-on bag restrictions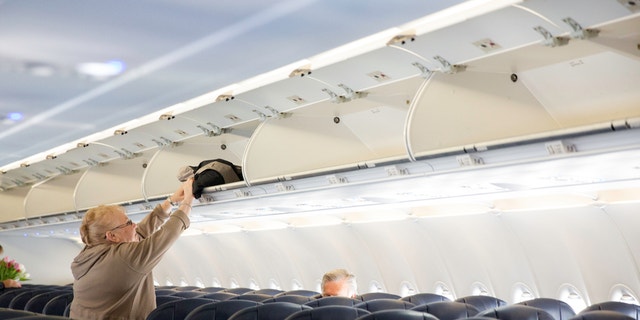 United Airlines has just announced a new "basic economy" fare class that will roll out in 2017 designed to compete with low-cost carriers like Spirit.
It might be cheap, but the new rock-bottom price comes with a big catch. The airline says the fares will prevent most customers from bringing full-size carry-ons onto the plane, USA Today reports.
MOST HATED AIRLINE IN THE U.S.?
United won't charge for the carry-ons, but will instead prevent basic economy fliers (with some exceptions) from bringing full-size carry-ons onboard the plane.
"The new offering provides the added benefit for customers and employees of simplifying the boarding process, as fewer customers will bring overhead bags on board," United said in a statement explaining its new fares.
Not everyone will have to abide by the new regulations, however.
Several scenarios exist for Basic Economy customers to avoid the ban on big bags. Elite members of United's frequent-flier program will be excused. So will members of United's Star Alliance partners who have obtained a "Gold" status or higher. Primary cardholders of United's branded credit cards also don't have to worry about the restriction.
UNITED FLIER SAYS SHE WAS KICKED OFF FLIGHT FOR WEARING 'BLACK PANTHER' HAT
Customers booking the "basic" fare also won't be able to pick seats in advance-- they'll be assigned to one of the remaining open seats the day the flight departs. According to United, these customers will have to "acknowledge at the point of a multi-seat purchase that seating together is not guaranteed." They'll be among the last group called for boarding, too.
The reduced fares come as carriers are increasingly forced to compete against ultra-low-cost carriers (ULCCs) like Spirit, Frontier and Allegiant. Those airlines are known for cheap base fares but charge for everything beyond a seat-- like soft drinks and overhead bin space-- on flights.