United Airlines flight experiences extreme turbulence, 'entire flight threw up'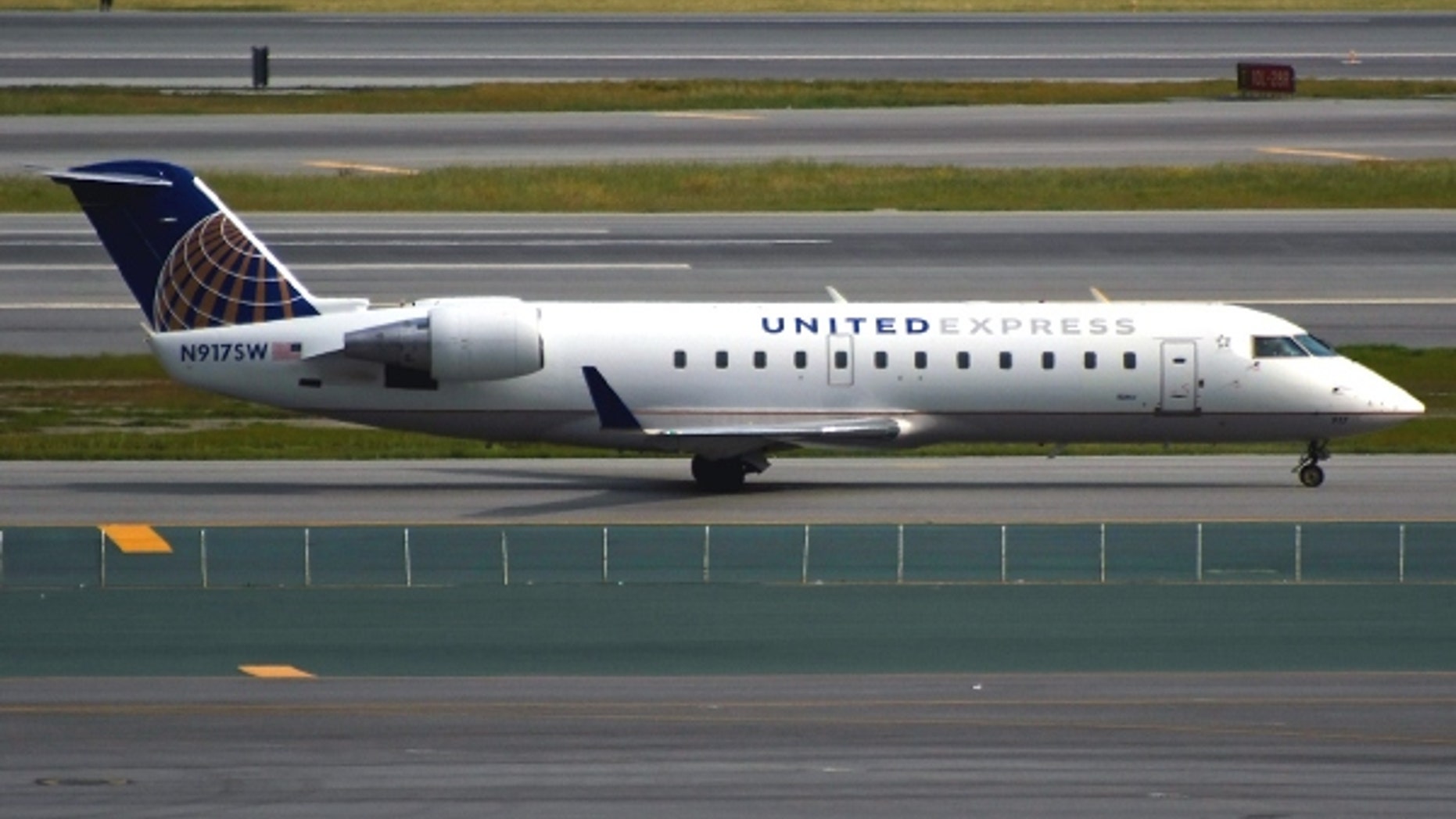 A United Airlines flight from Charlottesville, VA, to Washington, D.C., turned into a turbulent nightmare after facing wind gusts of more than 70 miles per hour.
The flight was en route to Washington Dulles International Airport when it was hit with bad weather from a powerful nor'easter, bombarding the East Coast with violent winds, torrential rain and snow.
AIRLINES CANCEL THOUSANDS OF FLIGHTS AS NOR'EASTER SLAMS EAST COAST
The flight – reportedly a Bombardier CRJ200 with a passenger capacity of 50 and crew of three – experienced a rough landing because of the storm, which caused "pretty much every one on the plane" to throw up, according to a pilot's report.
"VERY BUMPY ON DESCENT. PRETTY MUCH EVERY ONE ON THE PLANE THREW UP. PILOTS WERE ON THE VERGE OF THROWING UP," the pilot's report to the National Weather Service read.
Though the passengers aboard experienced unsettled stomachs on the Friday morning flight, no one required medical attention, according to a United Airlines statement.
"Air Wisconsin Flight 3833 operating as United Express from Charlottesville, Va. to Washington Dulles International encountered turbulence because of high winds," United said in a statement. "A few customers onboard the regional jet became ill as the aircraft was preparing to land. The aircraft landed safely and taxied to its gate. No customers required medical attention because of the turbulence."
FOLLOW US ON FACEBOOK FOR MORE FOX LIFESTYLE NEWS
Those on the flight took to Twitter to detail the harrowing experience.
One tweeted out, "It's true 1 by 1 we all started getting sick. I felt fine until the person next to me puked then our row ran out of bags."
Another seconded the pilot's record, writing, "My entire flight threw up while trying to land in DC because of the Philly weather. Hell on earth."
At least nine people have died because of the powerful storm, and millions were left without power before the system moved offshore.