United Airlines: Changes we'd like to see under a new CEO
United Airlines has a lot to learn when it comes better options for consumers.
With CEO Jeff Smisek and two other senior executives stepping down amid an internal investigation over possible collusion with a former Port Authority chairman, the airline could use the shake up as an opportunity to make its skies friendly once again.
From offering better in flight beverage options to improving its on-time performance, here are some improvements we'd like to see at United.
1. Get to destinations on time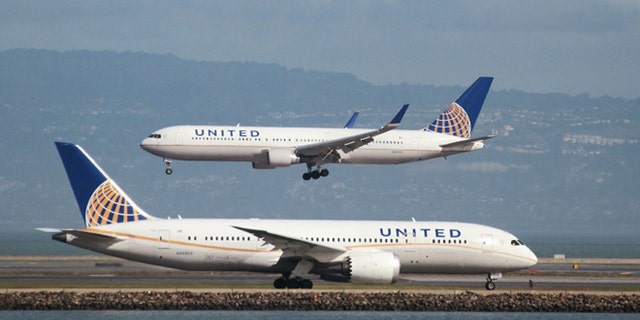 Historically, United hasn't fared well with its overall on-time performance. Last year, just 76 percent of its flights were considered on time, according to an annual report from the U.S. Department of Transportation. The D.O.T. defines flights as on time if they're within 15 minutes of their scheduled arrival but the airline still trails major rivals like Delta and American. But smaller carriers like Hawaiian, Virgin America, and Alaska also bested the airline.
2. Expand Wi-Fi connectivity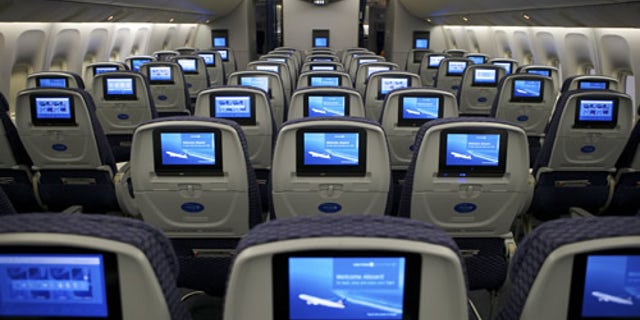 Internet access is consistently ranked as one of the most-coveted flight features by travelers. But when it comes to Wi-Fi , United may still be stuck in the dial-up age. Earlier this year, airline industry data firm Routehappy, a website that matches flight amenities and airline routes, analyzed thousands of global flights and found that just over 20 percent of the carrier's flights offered inflight Internet service within an 18 month period. Nearly 100 percent of Virgin America's flights offer Wi-Fi.
3. Offer craft beer, more free snack options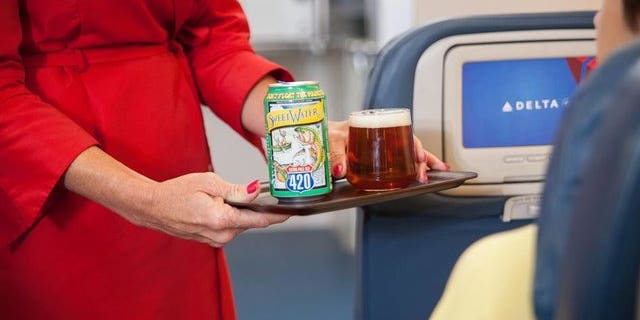 In 2014, United unveiled its partnership with Anheuser-Busch owned Goose Island-- makers of the popular Goose Island IPA. Since then numerous airlines have jumped on the craft band wagon including Delta, which offers beers from Sweetwater, Lagunitas and Brooklyn Brewery-- depending on the flight origin-- and Southwest which offers New Belgium's Fat Tire. As craft beer becomes even more mainstream, Goose Island alone just won't cut it. Time for the airline to branch out with its alcohol offerings. And while they're at it, why not offer some brand name snacks gratis like JetBlue?
4. Lose fewer bags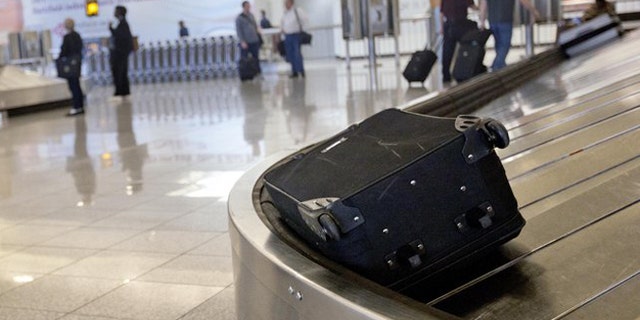 Keeping track of millions of pieces of luggage is no easy feat but when it comes to mishandling bags, United could definitely do better. In a 2014 report compiled by the Department of Transportation, the carrier ranked 7th (in a list of 12 airlines) as most likely to lose your luggage. United bested American and Southwest but, with 3.68 pieces of luggage lost per 1,000 passengers, the airline fell behind Virgin America (0.97 out of 1,000); Frontier Airlines (1.78 reports per 1,000 passengers); JetBlue airways (2.08 reports per 1,000 passengers) and several others.
5. Continue to refurbish plane seats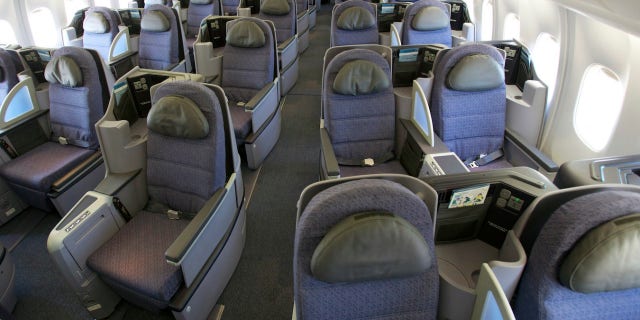 Is there anything more unwelcoming than a dirty old airplane seat? In May, United announced that it would be reoutfitting its entire fleet of 767s with new seat trim and fabrics, larger overhead bins and in-seat power plugs for the whole aircraft-- in addition to adding Panasonic satellite Wi-Fi and on-demand seat-back entertainment services, reports Skift. But that only includes about 50 planes of the carrier's 717 active aircraft. Let's hope they start adding some of these upgrades throughout the fleet.
6. Ease up on the some of the baggage fees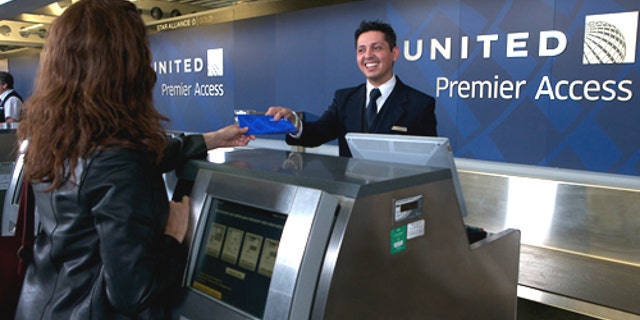 Southwest is the U.S. carrier left that isn't charging for checked luggage, but that doesn't mean United can't start reversing the trend. Like many of its competitors, the airline charges $25 for the first checked piece of luggage and $35 for a second. The first bag on international flights is usually free but a second piece will set you back up to $100 -- ouch. United could consider reducing its domestic checked bag fee to $20 like JetBlue's pre-pay option.
7. Step up cybersecurity measures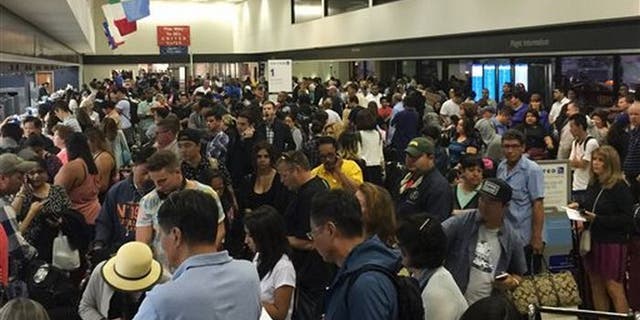 In July, United stranding almost a half a million passengers after it grounded thousands of flights because of a massive company-wide computer glitch. The airline never elaborated on exactly what went wrong but blamed "router malfunction" at the time. The incident was not an anomaly for the airline. In June, the carrier was forced to place a temporary halt on all domestic flights because of what the airline said were computer automation issues. And in 2012, hundreds of passengers complained of problems arising from computer issues as a result of the carrier's merger with Continental Airlines. In the age of cyber attacks and the increasing reliance on computers to carry out operations, all airlines should be stepping up their game.