Unbelievable places you have to see to believe
Are you ready for your daily dose of wanderlust (and then some)? These wonders around the world—from Seussian flower fields to seas that shine like stars—simply must been seen to be believed.
1. Zhangye Danxia Landform: Gansu, China
These striped, technicolor mountains are Mother Nature's answer to Photoshop. Red sandstone and mineral deposits have been building up in China's Danxia Landform Geological Park for more than 20 million years, causing the surreal layered effect.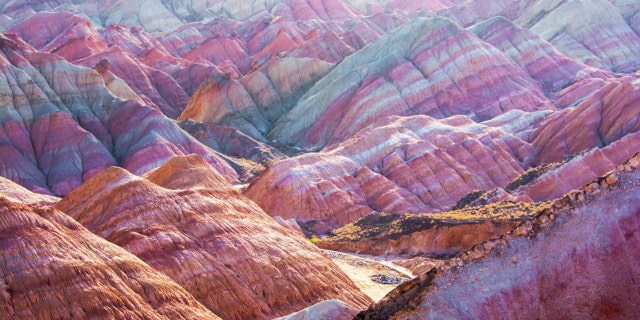 2. Mendenhall Ice Caves: Juneau, Alaska
The ice caves inside Juneau's Mendenhall Glacier are not easily accessible nor for the faint of heart—those who want to see them in person must first kayak to the glacier and then ice-climb to reach it. But once adventurers stand under the glowing blue ceilings of ice, we're pretty sure they'll tell you it's worth the trek.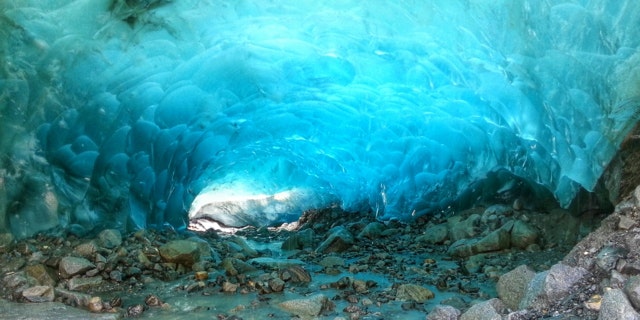 3. Swing at the End of the World: Baños, Ecuador
If you have graduated from your neighborhood playground, try venturing deep into the Ecuadorian wilderness. There you'll find Casa del Arbol (also known as "The Treehouse"), a seismic monitoring station for the active Mt. Tungurahua volcano. The structure's real attraction is the rope swing attached to one of the tree's branches, where people are invited to ride out over the end of the world.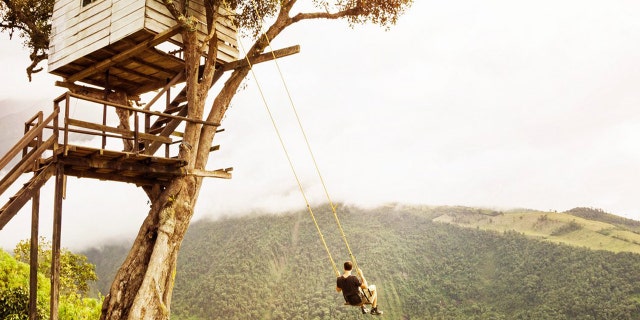 4. The Sea of Stars: Vaadhoo Island, Maldives
The beaches at Vaadhoo Island have received their fair share of Internet swooning, and for good reason. The bioluminescent phytoplankton in the waters emanate a dazzling blue glow, making it look as though the stars have somehow found their way down to earth for the night.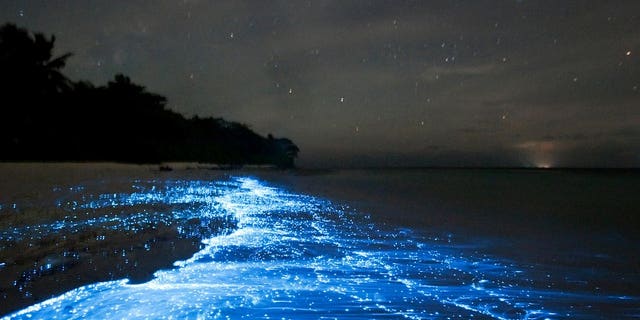 5. Hitachi Seaside Park: Hitachinaka, Ibaraki, Japan
Hitachi Seaside Park is a stretch of flora-packed hills in Japan, and it could easily pass for a whimsical Dr. Seuss landscape. The park is filled with kochia plants that turn bright red during autumn.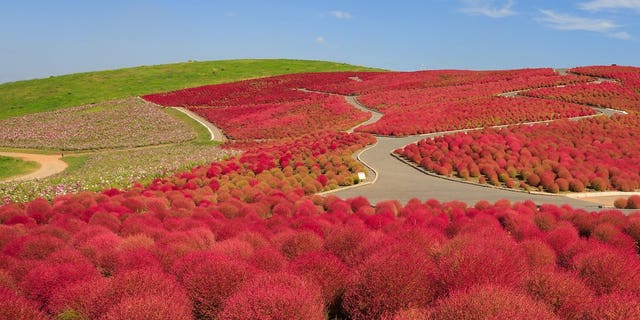 Check out more of the world's coolest places.
More from Conde Nast Traveler
The 100 Best Hotels & Resorts in the World
The Most Beautiful Travel Destinations of All Time
What It's Like to Fly in Etihad's First Class "Apartment"