TSA finds grenade-shaped novelties in checked luggage at Newark airport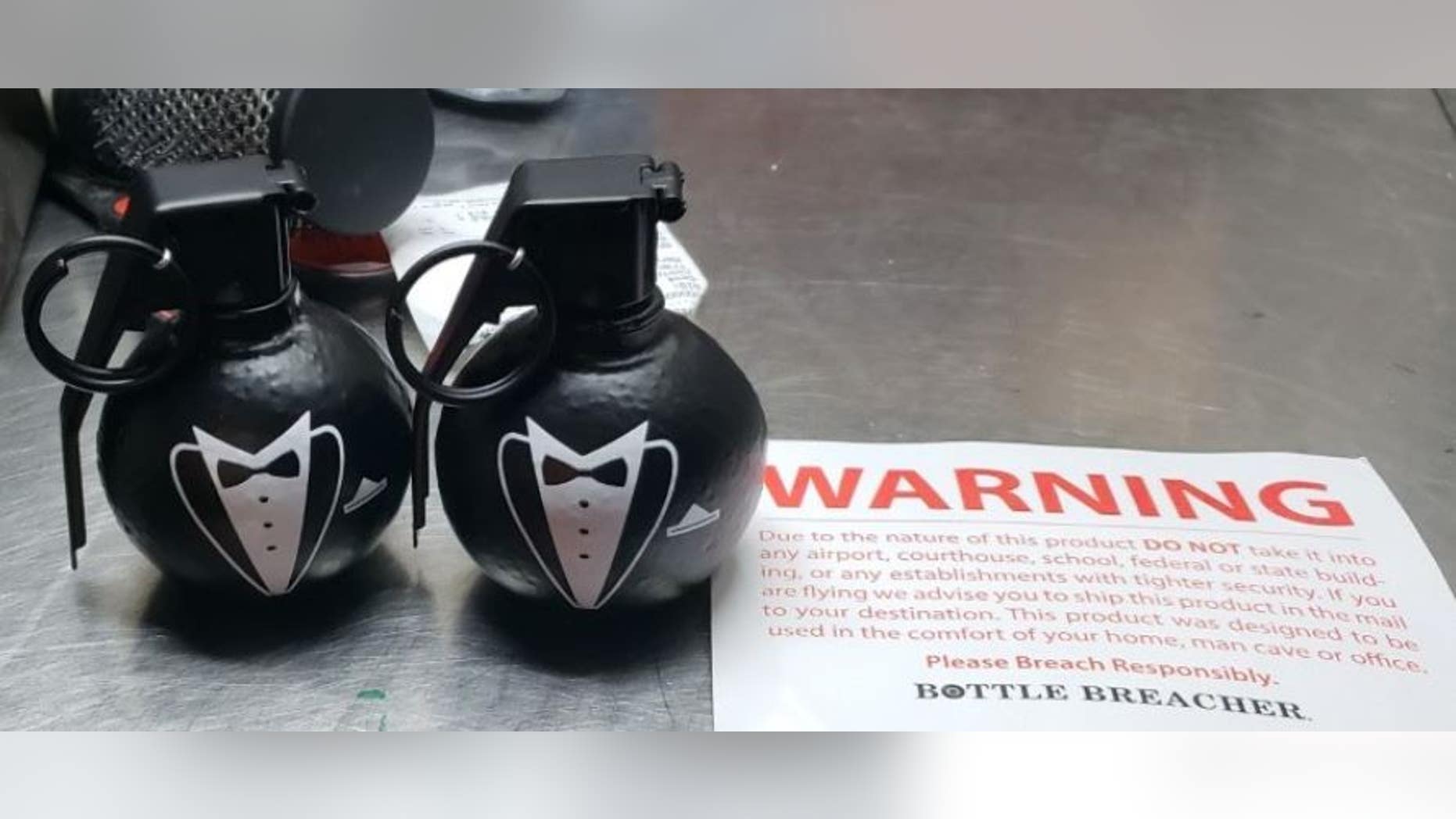 Officials with the Transportation Security Administration have determined that two suspicious items found in a female passenger's checked bag were actually novelty bottle openers shaped like hand grenades.
The items, which were intended as wedding gifts for groomsmen, were identified at Newark Liberty Airport earlier this week, TSA officials confirmed.
Ironically, a spokesperson for the TSA added the novelty "grenades" were packaged with warnings informing travelers not to bring them through airports, as they may be hard to differentiate from the real thing at security checkpoints.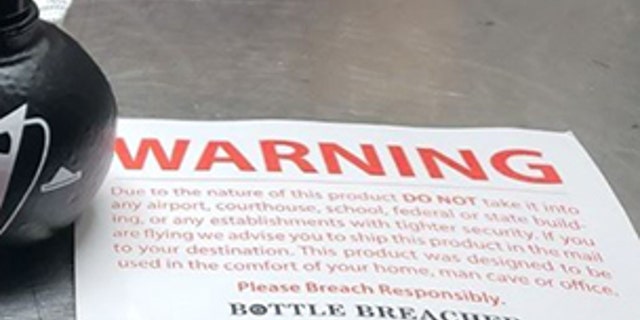 SEE IT: MARIJUANA GRINDER SHAPED LIKE GRENADE CAUSES SECURITY SCARE AT ARGENTINE AIRPORT
"Due to the bag search, and eventual confirmation that the grenades were not live, the luggage did not make the flight and was turned over to the airline," TSA spokeswoman Lisa Farbstein told Fox News.
The passenger, however, was eventually allowed to board, albeit without her delayed luggage.
In addition to holding back the woman's bag, the TSA also took the opportunity to joke about the novelty items on Instagram, even going so far as to outline their version of a sketch comedy routine:
The agency also issued a warning for travelers attempting to pack novelties that appear similar to suspicious items.
RYANAIR KICKS OFF DISRUPTIVE PASSENGER DRESSED AS TINKER BELL
"When our officers spot a potential explosive on the monitor, they cannot just open the bag and take a looksee to find out if it's real or not. A TSA explosives specialist or a police department bomb squad must respond before the bag is ever opened. This can lead to costly evacuations, delays, and missed flights. These types of items can also lead to hefty fines and arrest.
"Contact your preferred shipper about your options, because they can't travel via commercial aircraft. So even though they aren't real, they can cause a lot of headaches."