Trump's DC hotel prepares for official ribbon cutting ceremony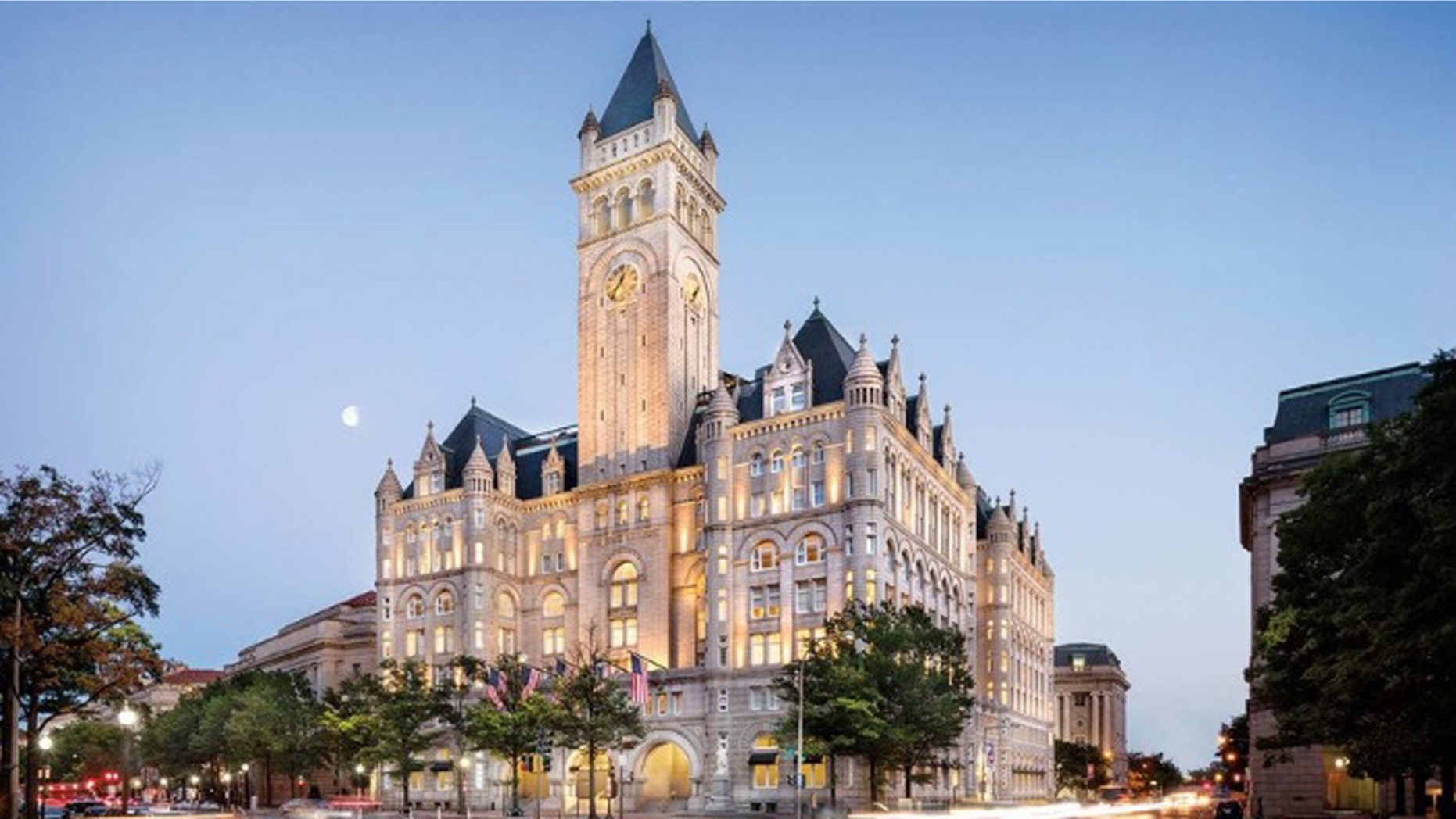 Donald Trump celebrated the soft opening of his newest hotel, the Trump International in Washington, D.C., this September during a soft opening.
But the whole Trump family is expected to turn out for the property's official ribbon cutting ceremony Wednesday morning.
The hotel is a renovation of the historic Old Post Office Building in the nation's capital and boasts 263 guest rooms (not all of which were finished last month) and suites featuring soaring ceilings and many restored details like wood trim and carved crown moulding.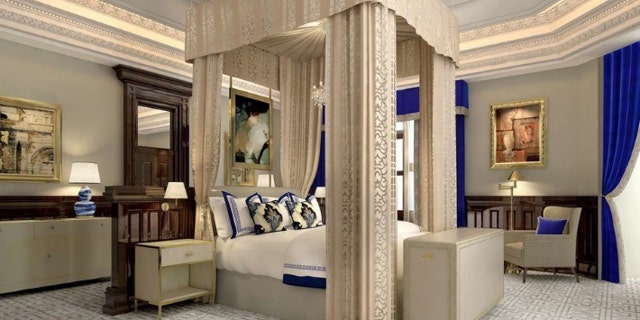 Though the Republican presidential hopeful continues to tout that his hotel was finished under budget and ahead of schedule, many of the advertised amenities are not yet available to the public.  On Tuesday, a Trump reservations specialist told FoxNews.com that the Spa by Ivanka Trump "should be open by the beginning of November." Same for the fitness center.
Though room rates during the soft-opening soared above $750 per night, they have since dropped to about $400 for the "Deluxe" and "Premier" rooms, according to the hotel's website.
RELATED: Inside Donald Trump's ongoing legal battles with two celebrity chefs
Still, there are plenty of over-the-top accommodations. The hotel's 4,000-square-foot Presidential Suite is in the building's historic offices of the former Postmaster General. That suite goes for around $9,000 a night.
And then there's the "Trump Townhouse," a 6,300-square-foot suite that may be one of the largest hotel rooms in Washington. It has a formal dining room with space for 20, its own private exercise room, and a 600-square-foot living room. The rate is about $20,000 per night—and it's still available during the inauguration in January.
After a duo of highly publicized legal battles with top chefs Jose Andres and Geoffrey Zakarian who both pulled out of the hotel last year, David Burke opened a BLT Prime Steakhouse and there's a lobby bar and lounge that serves Hungarian wine by the spoon.
RELATED: Inside the Benjamin - The bar at Trump's DC hotel
Trump hotel officials were reportedly expecting a few unwanted guests at Wednesday's ceremony. According to the Washington Post, a subsidiary of the Trump organization applied for a public space permit—a temporary measure that would have allowed the hotel to control some sidewalk space outside the property—to force protestors away from the main ribbon cutting stage.
At least one high-level official has declined an invitation to witness the ribbon cutting. A spokesperson for D.C. Mayor Muriel Bowser has said she plans to skip the hotel's festivities, according to The Washingtonian.
As of early Wednesday morning, a spokeswoman for the hotel would not confirm to FoxNews.com whether Donald Trump himself would be in attendance at the ceremony.