Trump gives Holiday Inn Express stay a thumbs up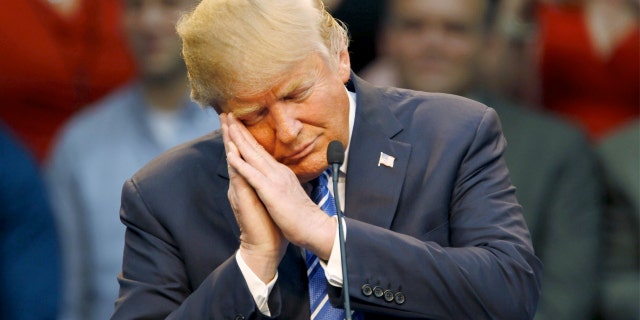 "Good mattress, good everything."
That's how Donald Trump described his stay Friday at a Holiday Inn Express in Sioux City, Iowa.
The motel, which gets kudos from business travelers on TripAdvisor for its convenient location next to the highway, free Internet and good breakfast bar, was a departure for the real estate mogul who has opted to jet back to New York City on his private plane or helicopter so he could sleep in his own Trump Tower apartment.
"Good mattress, staff was great, good mattress, good everything," he told the New York Times the day after his overnight trip.
"It's different and it's certainly not Mar-a-Lago," Trump said, referring to the exclusive Palm Beach, Fla., club he owns, which features a "world-class spa, five red clay championship tennis courts and a remarkable croquet court," according to its website.
But that wasn't his first stay in a local hotel. On Saturday, Trump stayed in the Royal Amsterdam Hotel, a two-star Dutch-style hotel in Pella, Iowa. (This place didn't get the Holiday Inn Express' stellar ratings on TripAdivsor.)
Trump has been running more of a traditional campaign in Iowa, with stops to diners and small gatherings.
The move, aimed at making him appear more approachable, is at least getting people talking.
"I wondered, where is he staying?" Debra Core, Democrat-turned-Republican who attended a Trump rally in Iowa, told the Washington Post.
Meanwhile, Holiday Inns or Courtyard Marriotts have been the choice of Trump's fellow campaigners. In December, Republican candidate Marco Rubio also stayed at Pella's Royal Amsterdam Hotel and earlier this month Ted Cruz spent a night in Missouri Valley, Iowa, where his campaign manager Jeff Roe complained of a "the long hair on the pillow" that he found in his room.
I bet you wouldn't find that at the Mar-a-Lago.
[youtube LuoM6CJsZPA]