Trophy trips: Once-in-a-lifetime vacations to brag about
You went where?! That's the question that separates tourists from travelers—and the one we secretly love to be asked. Here are a few ways to make sure you always have a great answer.
1. Picture-perfect China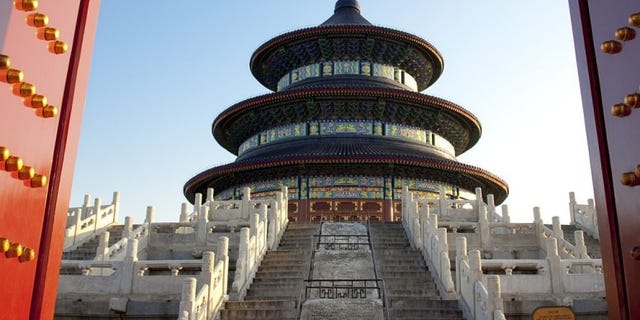 WHAT YOU'LL DO: Snap magazine worthy travel pics—no, really—with the guidance of renowned photographer Greg Girard (a longtime contributor to National Geographic) on a 14-day photo tour of China.
WOW FACTOR: High. Not only will you be shooting China's most spectacular scenery, but you'll be doing it under the tutelage of one of the world's most respected pros.
FEAR FACTOR: Low. The trip is a breeze.
DIFFICULTY LEVEL: Easy. Shutterbugs of every age and skill level are welcome; accommodations include luxury hotels like The Peninsula, in Beijing.
EXCLUSIVITY: Medium. The trip is capped at about two dozen people.
HOW TO DO IT: National Geographic Expeditions' 2014 trips leave May 10 and September 13 (888-966-8687; $7,495 per person).
TROPHY LINE: "In Shaanxi Province, we went down to the 'Clinton platform,' which was built when Bill Clinton visited, to snag some close-up shots of the terra-cotta warriors, which all have different facial expressions. Later we traveled to Yangling, where we went behind the scenes at the tomb of the fourth Han emperor, Jing Di. We were the only ones there." – Larry Grunewald, Wake Forest, North Carolina
2. Extreme jungle in the Congo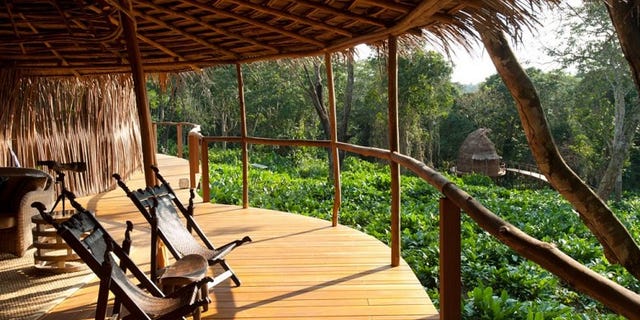 WHAT YOU'LL DO: Explore on foot and by canoe the rarely visited Odzala-Kokoua National Park, in the heart of the Republic of Congo and home to one of the few remaining populations of western lowland gorillas.
WOW FACTOR: High. You'll see herds of elephants and Cape buffalo and rub elbows with rare mon- keys—and that's just from the lodge's observation deck.
FEAR FACTOR: High. Gorillas may charge, chimps may yowl, but the guides—many of whom were trained at South Africa's Kruger Nation- al Park to work specifically with dangerous game—will keep you safe.
DIFFICULTY LEVEL: Challenging. Be prepared for long treks and wading knee-high through shallow rivers. But you'll recuperate in style at the lux- urious Langa and Ngaga camps—both built just last year by high-end outfitter Wilderness Safaris.
EXCLUSIVITY: Medium. Both camps can accommodate 12 people (most guests spend three days at each), and the safari tends to draw an international crowd, many of whom are photographers and journalists.
HOW TO DO IT: Book through Wilderness Safaris (27-11-807-1800; six nights from $6,474 per person, double occupancy).
TROPHY LINE: "We were in an open field when a 350-pound silverback gorilla charged straight at us, stopping just five yards away to beat his chest and roar. After he showed us who was boss, he just went away." – Jackie Caradonio, New York City
3. Saving cheetahs in Namibia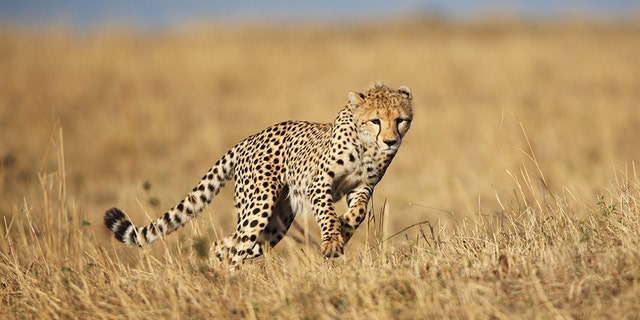 WHAT YOU'LL DO: Volunteer at Namibia's Cheetah Conservation Fund, a collection of farms in the red-rock region of the Waterberg Plateau that house more than 50 injured or orphaned big cats.
WOW FACTOR: High. You'll nurse sick cheetahs back to health and watch recuperated cats being released back into the wild.
FEAR FACTOR: Low. There's virtually no danger to volunteers.
DIFFICULTY LEVEL: Medium. Many of the cheetahs are quite tame and used to human contact, but the work hours can be long and the tem- peratures extreme. Those less physically fit can help with administrative tasks. Volunteers stay in the comfortably rus- tic, colonial-style Babson House.
EXCLUSIVITY: Low. Thousands of visitors arrive each year from Europe, South Africa, and the United States.
HOW TO DO IT: The Cheetah Conservation Fund welcomes visitors year-round (264-61-237-294; two weeks, $3,030 per person; four weeks, $5,050).
TROPHY LINE: "It was such a thrill to spend time with the 'ambassador' cheetahs, which were orphaned and raised from little cubs. They're so gentle that I was able to pet one and listen to it purr." – Sally Davidson, Washington, D.C.
4. Ethiopia's Vanishing Tribes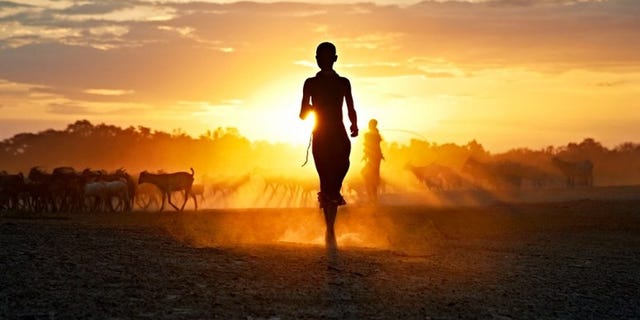 WHAT YOU'LL DO: Ethiopia's remote Omo River Valley is home to some of the world's most ancient and fragile cultures.
WOW FACTOR: Off the Charts. The region includes thousands of genetically and linguistically diverse tribespeople who still follow ancient traditions. Among the highlights: the donga stick-fighting rites of the Surma tribe and the beautifully ornamented Karo and Hamar women.
FEAR FACTOR: Medium. Safety risks are low, but the experience of interacting with people from such different cultures in this remote and harsh environment can be intense.
DIFFICULTY LEVEL: High. To get to and from the Omo, you'll need to drive three days from Addis Ababa over rutted roads—and three days back—or spring for a plane charter (one-way flight, $5,200 for up to six).
EXCLUSIVITY: High. Travelers rarely visit the Omo (Lumale Camp, the safari's base, receives fewer than 60 guests a year), and with modern society endlessly en-croaching, the region's cultures may not last much longer.
HOW TO DO IT: The Africa Adventure Company arranges itineraries from July through October (954-491-8877; 12 days from $7,850 per person).
TROPHY LINE: "We were a three-hour drive from the nearest market town—days of walking for tribespeople. The camp had just six tents, and we were the only foreigners on that section of the Omo River. Some of the villagers hadn't seen foreigners for months or even years. I went out of my world and into another that seemed untouched and yet faced rapid change because of the government's plan to dam the Omo and utilize land once considered too remote to exploit." – Susan Hack, Cairo, contributing editor to Condé Nast Traveler
5. Walking Japan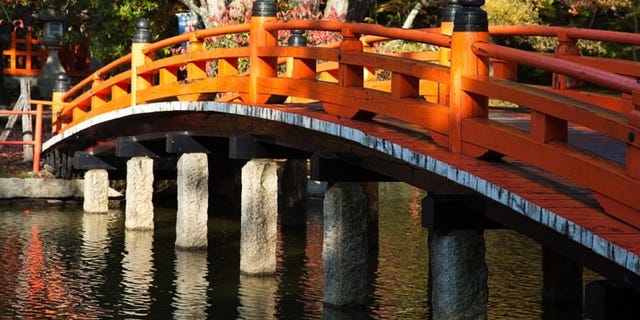 WHAT YOU'LL DO: Follow in the foot-steps of ancient emperors and hike the Kumano Kodo pilgrimage trail in the Kii Mountains, south of Osaka. The five-day trek, through stands of cedar and cypress, links important Buddhist shrines and small villages.
WOW FACTOR: High. Surrounded by sublime, serene landscapes, you'll walk through tiny rural villages where invitations into people's homes are common.
FEAR FACTOR: None. No fear, just a renewed sense of self.
DIFFICULTY LEVEL: Medium. Hiking the trail is not easy—you'll strug- gle up steep, forested hills and rocky terrain for hours every day.
EXCLUSIVITY: Low. Loads of people do the trek every year.
HOW TO DO IT: GeoEx arranges custom hikes, recommending March through November for temperate weather (415- 922-0448; from $6,680 per person for groups of six to eight).
TROPHY LINE: "Many of the villages have onsen, traditional Japanese baths. One town we stopped in, Hongu, had an 1,800-year-old onsen fed by a sulfur spring. Outside, they sell sweet potatoes and eggs that you dip into the water and eat as a snack—delicious." – John Wogan, New York City
Check out the full list of once-in-a-lifetime trips.
More from Condé Nast Traveler
Essential Gifts for Every Type of Traveler
Hotel Room Views that are Too Good to be True