TripAdvisor user who posted fake reviews sentenced to nine months in jail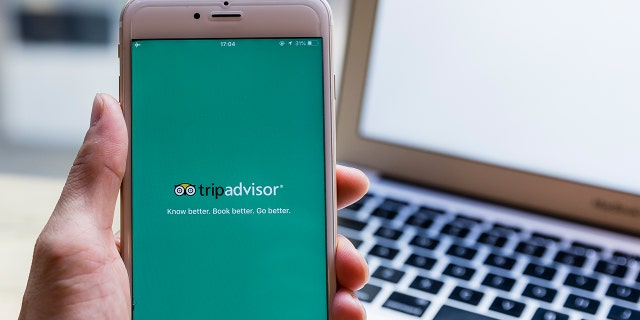 A man in Italy has been jailed for nine months over fake reviews on TripAdvisor, which the company has hailed as a "landmark ruling for the internet."
The man's company, PromoSalento, sold fake, positive reviews to hundreds of businesses across Italy to boost their online profiles.
In a landmark fraud ruling in a criminal court in Lecce, the unnamed man was handed a nine-month jail sentence and ordered to pay $13,000.
In Italy it is illegal to write fake reviews using a false identity.
Many jurisdictions have cracked down on companies or individuals who deliberately mislead customers but this is the first time paid-review fraud resulted in a jail sentence.
"We see this as a landmark ruling for the internet," TripAdvisor's Vice President and Associate General Counsel Brad Young said.
"Writing fake reviews has always been fraud, but this is the first time we've seen someone sent to jail as a result."
TripAdvisor said it first began investigating PromoSalento in 2015 after it was contacted by several Italian business who had been offered paid reviews.
The company said over the course of its investigation its technical teams identified and blocked or removed more than 1000 attempts by PromoSalento to submit fake reviews on the platform for hundreds of properties.
It also penalized businesses that had paid PromoSalento for phony, glowing reviews.
"Review fraud is something TripAdvisor takes extremely seriously, employing advanced tracking technology and a dedicated team of investigators to catch paid review companies and prevent them from operating on the site," the company said.
A restaurant owner who had been solicited by PromoSalento brought the case to Italian police.
"The police investigation into PromoSalento delivered enough evidence of criminal conduct to send the case to court," TripAdvisor said.
The company said since 2015 it had thwarted 60 different paid review companies across the world.
"Online reviews play a major role in tourism and consumer purchasing decisions, but it's important everyone plays by the rules," said Pascal Lamy, the World Committee on Tourism Ethics Chairman at the United Nations World Tourism Organization.
"Fake reviews clearly contravene the World Committee on Tourism Ethics guidelines, which we published last year to guide the responsible use of ratings and reviews on digital platforms. "The recommendations were developed in collaboration with TripAdvisor, Minube and Yelp and we know that industry collaboration has an important role to play in tackling review fraud."
This article originally appeared on News.com.au.