Travelers staggered by Cuba's new customs taxes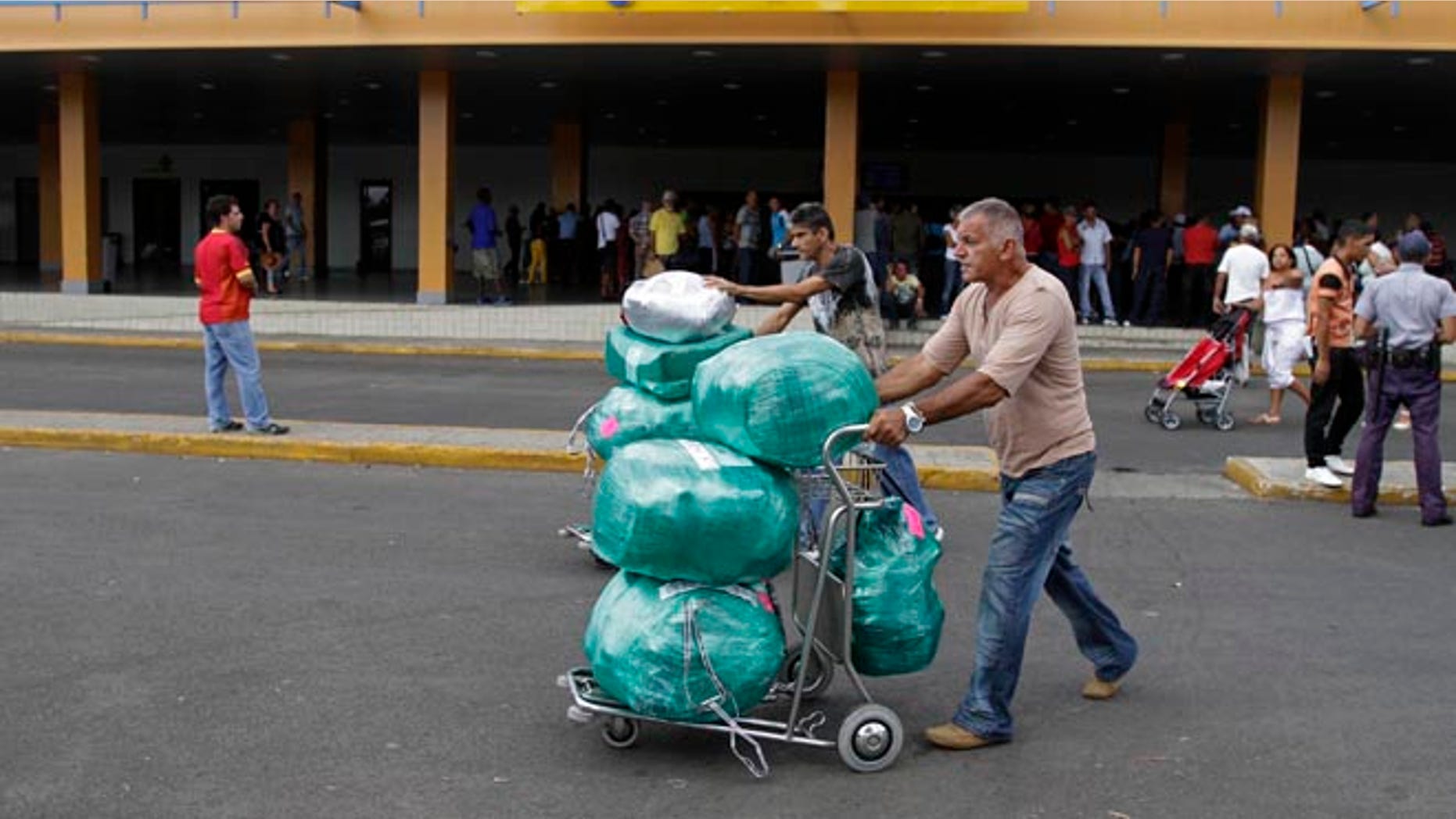 A steep hike in customs duties in Cuba is catching some air travelers unaware and leaving others irate at the new fees.
Nelida Diaz is a Cuban-American who often travels back to the island to see family. She says she was shocked when officials charged her $588 at customs.
Diaz says "they had never charged us like that" before.
Travelers are allowed to bring in 66 pounds of miscellaneous goods without being charged. Everything after that gets taxed at $4.55 a pound.
The new import taxes were announced two months ago. But many passengers at Havana's international airport Monday said they were taken by surprise.