Travel like a queen: Check out the luxury hotels of Britain's royal family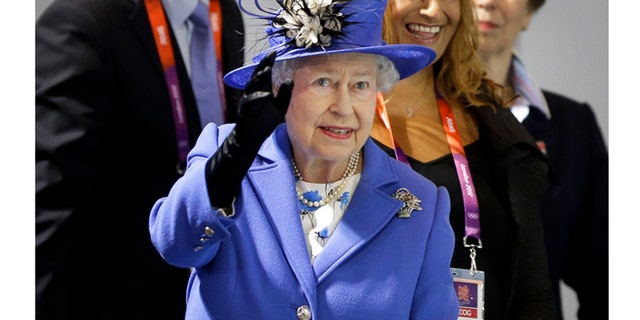 If there's one thing we've learned this summer it's that the Brits are classy. From the Diamond Jubilee to the ongoing Olympic games, it's clear that Her Royal Majesty recognizes true luxury when she sees it (and isn't afraid to parachute out of a helicopter, either…but that's a whole other story). While we all might be wishing our way to London right now, it might be easier – and just as fabulous – to visit some of the Royals' favorite hotels beyond the British Isles. They can't take their castles with them when they travel, but Queen Elizabeth II and company do find some of the most elegant, indulgent properties to call home when touring the globe. Just don't forget to pack your finery when traveling to these hotels – they are, after all, literally fit for a queen.
Home Away From Castle: Half Moon, Jamaica

Since opening in 1954, Jamaica's Half Moon resort has played host to many a royal, including HRH Queen Elizabeth II, Prince Phillip, HRH The Prince of Wales, and HRH Princess Margaret. This exclusive resort is built on a perfectly shaped crescent beach (hence its celestial name), and is known for its timeless, understated luxury across every nook and cranny of its 400 acres. Classic design, attentive service and quality cuisine are abound – even at the swim-up bar. But what truly sets Half Moon apart from other resorts is its endless breadth of activities. Guests can swim with dolphins in the resort's private cove, play tennis or golf, windsurf, kayak, choose from a myriad of spa treatments…the list literally goes on for a bit. With so many options (even if HRH chooses only to soak in the Jamaican sun), the island's status as member of the British Commonwealth, and Half Moon's dedication to service and taste, it's no wonder the royals feel right at home here.
Oyster's Fave Royal Amenity: Half Moon's Equestrian Center gets it major British brownie points. Polo is as British as tea and crumpets, and at Half Moon the boys (Their Royal Boys?) can work on their form, beach-side.
Home Away From Castle: The Waldorf Astoria, New York City

A New York icon, the Waldorf-Astoria features some of the city's best spa services, fitness facilities, restaurants, and bars. Its cinematic history, unrivaled elegance, and antique decor come with a dress code and price tag to match, but something tells us the Crown can afford it. At least, it has in the past. Queen Elizabeth, the Queen Mother, visited the hotel in 1954 (which the Waldorf proudly remembers in its lobby, see photo above) and Queen Elizabeth II stayed there just three years later in 1957. Crowds lined the streets of Manhattan for a glimpse of the young queen, making the elegant sophistication and Art Deco grandeur of the Waldorf a welcome respite. In fact, few hotels can rival the Waldorf's history, charm, and high-profile clientele. There even used to be a secret train platform underneath the hotel at 49th Street for celebrated guests to use.
Oyster's Fave Royal Amenity: Cole Porter's grand piano. The celebrated Broadway composer called the Waldorf home for many years, and it's only appropriate the during Her Royal Majesty's stay she be treated to the best music New York has to offer.
Home Away From Castle: The St. Regis Washington, D.C.

The St. Regis Washington, D.C. has seen every kind of British Royalty pass through its doors, including Her Royal Majesty Queen Elizabeth II and, the royals of rock-and-roll, the Rolling Stones. Rooms, spacious and elegant, are among the best in D.C. Butlers are on-call 24 hours. The renowned Adour restaurant attracts tourists and locals alike (a feat in D.C.). Plus, 2008 renovations (during which the hotel was closed for 16 months) have left the hotel shiny and new, with all of its Old World grandeur intact. While the St. Regis faces stiff competition in Washington (particularly from the Hay-Adams and Jefferson), it still has the royal stamp of approval.
Oyster's Fave Royal Amenity: The hotel's nightly "Champagne Sabering Ritual" is by far the St. Regis' most unique feature. Every day, a wine server makes a loud announcement to the effect of, "Ladies and gentlemen: On this, the 1st day of August, 2012, we mark the occasion with the pouring of our ceremonial champagne…" Then she pops the cork and pours glasses for all. If this is every day pomp and circumstance, imagine what the St.Regis will do when Her Royal Majesty comes calling.
Home Away From Castle: The Fairmont Royal York, Toronto

Three generations of the royal family have stayed in the hotel's Royal Suite since it opened in 1929. Queen Elizabeth's and Prince Phillip's portraits hang in the lobby, a grand, two-story space with a hand-painted ceiling, period settees, circular banquets, and crystal chandeliers. Considered Toronto's grand dame, the Fairmont Royal York has many luxury amenities that fit a British bill, including afternoon tea service in the cozy Library Bar, an on-site spa, and elegant, old-world meeting spaces such as the ballroom, concert hall, and Imperial Room.
Oyster's Fave Royal Amenity: The rooftop herb garden provides a thoroughly modern attribute to the traditional hotel, whose commitment to green technology is well-known. The hotel's renowned restaurant grows its own vegetables, herbs, and cultivates honey from its own rooftop hives. The Queen deserves the freshest of the fresh, and going green is never a bad political platform to take, either.
Home Away From Castle: Hotel Adlon Kempinski, Berlin

This elegant, classic hotel located near Berlin's Brandenburg Gate exudes luxury and a rich history. Hotel Adlon's predecessor was one of the most popular hotels in Europe through World War II, hosting Charlie Chaplin and Josephine Baker. Though the original building was demolished, this inspired replica was constructed in its old location. Queen Elizabeth II stayed her during her last visit to Berlin, much like her father did years beforehand. Rooms come complete with four poster canopy beds, walk-in closets, and fresh cut roses, as well as marble bathrooms with soaking tubs, separate rain showers, and heated floors.
Oyster's Fave Royal Amenity: The hotel is replete with amenities, including 24-hour room service, an indoor swimming pool and fitness center, and a variety of restaurants. Our favorite, however, is the Adlon Day Spa, which offers a full range of treatments in a sumptuously designed space.
Home Away From Castle: The Beverly Hills Hotel

This "Pink Palace" was frequented by newlyweds William and Kate during their post-wedding American tour in 2011. With 12-acres of lush grounds, the historic Beverly Hills Hotel is a serene, luxurious escape five minutes from Rodeo Drive, perfect for a royal hideaway. Its formal service and aura lend it a stuffier crowd, but it also as some quirky charms, like an old-fashioned soda fountain, plus a great pool and restaurants. The hotel is celebrating its 100th anniversary this year, with plans to refurbish the heck out of the old bird in honor of its time-honored presence in Los Angeles.
Oyster's Fave Royal Amenity: The Beverly Hills Hotel has a slew of amenities to choose from, but in this case we're choosing to highlight its pet-friendly nature. Dogs are treated like royalty themselves, with dog beds, bowls, treat jars, and tennis balls (all pink and branded with the hotel logo) available for use. Though we're not sure if Her Majesty's adorable Welsh Corgis fit the 35 lb. weight limit, something tells us the hotel can make an exception for these particular pooches.
Home Away From Castle: Sandy Lane, Barbados

Another pink property, Sandy Lane is the creme de la creme of Barbados, and quite possibly one of the most luxurious resorts in the world. Unparalleled service, unique details, and rampant amenities make it a favorite for the rich and famous. Access to the super-exclusive Green Monkey golf course alone pulls in guests, who can only purchase the course's insignia apparel after completing all 18 holes. With a Rolls Royce Phantom, top-notch spa, and outstanding restaurants on-site its no surprise that Prince Harry, among other royals, have visited this isle outpost.
Oyster's Fave Royal Amenity: With so much to choose from, singling out one royal amenity is more than a little difficult. But, as Prince Harry was the last royal to visit the property, we'll use him as our inspiration. The partying prince loves adventure, and we think he would definitely enjoy taking part in the hotel's many watersports, including windsurfing and boating.