In the wake of multiple tragedies -- the murder of singer Christina Grimmie, the Sunday morning massacre at Pulse nightclub and a toddler snatched and drowned by an alligator on a Walt Disney resort property -- the city of Orlando has come together in a time of unthinkable adversity.
Residents have been eager to show solidarity, but experts say the city's tourism industry -- which accounts for the majority of the city's economy -- is likely to take a big short-term hit as visitors evaluate Orlando's safety.
"Domestically, we have a lot of people who will continue to come here out of solidarity, wishing to show their sympathy and support for what we're going through," Professor Abraham Pizam, of University of Central Florida's Rosen College of Hospitality Management, told FoxNews.com.
"But, on the international side, especially for countries that have not been affected by things like this, the sympathy is not there-- so they may put off visiting Orlando."
According to Visit Orlando, the city received 62 million visitors in 2014, making it the most-visited city in America. A whopping 51 million of those visitors -- more than 80 percent -- made a trip to one of the major Orlando Disney theme parks, according to figures from the Themed Entertainment Association.
But those numbers may drop over the next three months, says Pizam.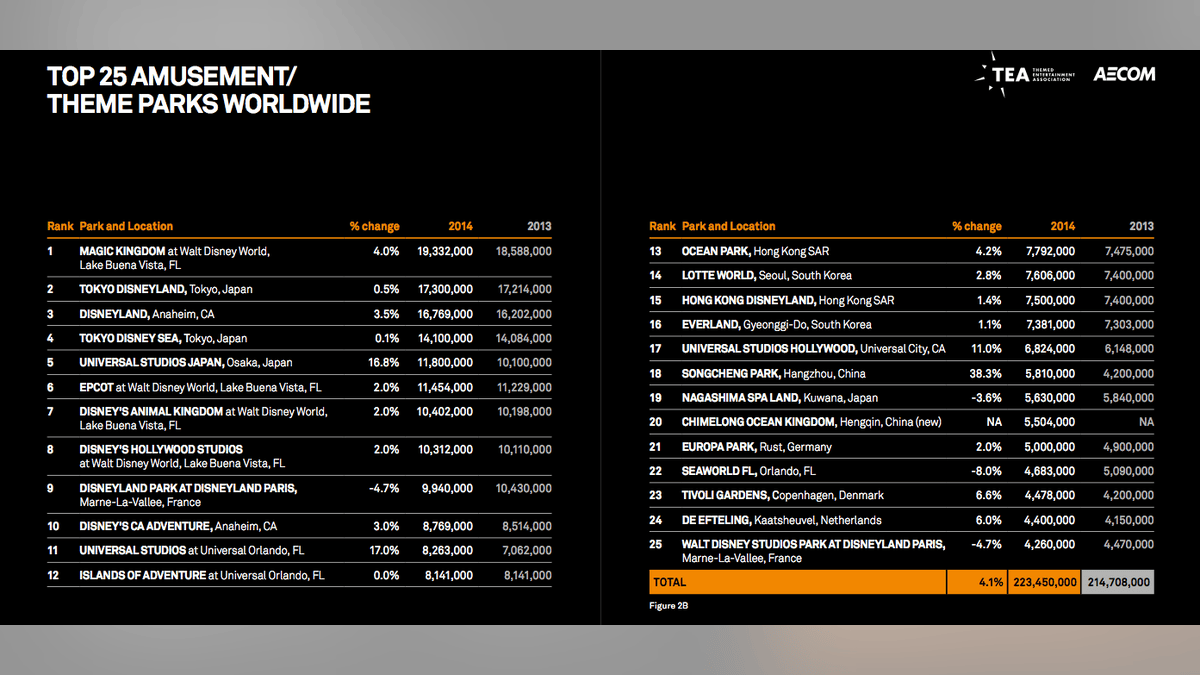 According to data from Euromonitor International, major tragedies can have devastating effects on local tourism. So far in 2016, Egypt and Tunisia have registered some of the biggest losses in the volume of arrivals -- down 46 percent and 18.7 percent, respectively. In Paris, where more than 100 people were killed in November, overnight stays among foreign travelers declined 6.3 percent during the first quarter, compared with the prior year, according to data compiled by the National Institute of Statistics and Economic Studies.
Pizam also noted that, around the world, theme park competition is steadily growing. The highly anticipated Shanghai Disney opens June 16. In 2013, about 231,000 Chinese tourists visited Florida, spending an estimated $117 million. Those dollars could be staying within the country soon.
Though some may question how safe Orlando is, Pizam says recent events may have highlighted just how secure Disney parks really are.
"By many accounts, he [Omar Mateen, the gunman who killed 49 people at Pulse nightclub in downtown Orlando] had scouted Disney property and after careful surveillance decided [Pulse] was a softer target," says the hospitality management professor. "He likely saw the metal detectors, bag inspectors and realized it would be much harder to commit such a heinous crime there."
But some experts say the recent events will give pause to more concerned parents -- and kids -- as they consider all vacation options in the future.
"Right now, you have a perfect storm of events where parents are legitimately questioning 'is Florida a safe place to bring my kids, my family?'" said Suzanne Rowan Kelleher, Family Vacations Expert at About.com.
Florida also has some of the country's loosest gun laws, and Kelleher says the shooting at Pulse and the murder of Grimmie has brought this to the forefront of the national discussion around gun control.
"In general, people don't politicize their vacations, but it's hard to ignore these incidents," says Kelleher. "After the passage of HB-2, numerous hotel owners in North Carolina told me they had a string of cancellations. Tourists, especially the younger generation, like millennials, are way more aware of what's going on in any given state and more likely to vote with their dollars, so to speak."
With its notoriously vigilant security, Disney may have thwarted the attempts of a crazed gunman -- but could anything have been done to save the boy who was dragged into a lagoon at Disney's Grand Floridian Resort by a wild alligator?
"Most of the Disney resorts have beautiful lakeside pools, but there are signs everywhere that say this isn't a swimming area," says Kelleher, who likened the freak accident to the incident that occurred at the Cinncinati Zoo when a child ended up the gorilla enclosure.
Disney's numerous lakes and pools are manmade, but most have anti-flooding mechanisms and underground canals that feed into wild estuaries and surrounding bays. Normally, says Kelleher, the gators stay away from humans. The small boy, unfortunately, may have been identified by the gator as smaller prey. Still, says the travel expert, it's an extremely unusual incident.
"I've been covering the industry for 20 years, and I have never heard of anything like this."