Tourist captures 'drunk' picture of Eiffel Tower when panoramic shot goes wrong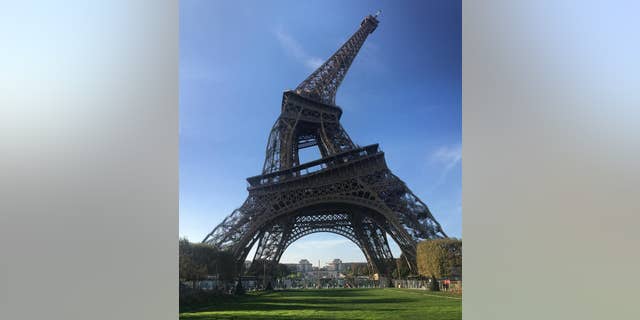 Hey look, the Eiffel Tower is wasted.
Wait, no, that's just a panoramic picture of the iconic Paris landmark gone wrong, courtesy of a Canadian tourist with an unsteady hand.
Jean-Philippe Dumais, of Quebec, took to Reddit and Instagram last week to share the funny pic with the Internet, remarking that it came out pretty good considering it was a total accident.
"Tried to take a panoramic picture of the Eiffel Tower today, it went surprisingly well!" wrote Dumais on Reddit.
COUPLE VISITS DISNEYLAND, DISNEY WORLD ON SAME DAY: 'IT WAS INCREDIBLE'
Commenters on the online forum appeared to agree, or at least derive some enjoyment from his mistake, with some likening the pic to a Dali painting, a Dr. Seuss drawing, or a drunkard.
SRI LANKA TOURISM DEPARTMENT REMOVING 'INAPPROPRIATE' BIKINI SIGNS
Others could somewhat identify with the Eiffel Tower's "pose," comparing it to moments when they, themselves, went all weak in the knees.
A couple of commenters also suspected the picture was fake (with most claiming the ground underneath the tower never looks that good), but Dumais told the Press Association the whole thing was an honest mistake. He also feels he created something "entirely new" that a more experienced photographer might never have captured.
"Even though the creation process came to me as an accident, the final product took me a lot of tries in perfecting a technique that was entirely new," he told the Press Association.
FOLLOW US ON FACEBOOK FOR MORE FOX LIFESTYLE NEWS
"I definitely felt that I was doing something that had never been done on purpose and I knew it had an enormous creative potential."