Touring DC's great presidential monuments
Lee F. Mindel sings the architectural praises of three memorials and one monument honoring past presidents in Washington, D.C.
1. The Washington Monument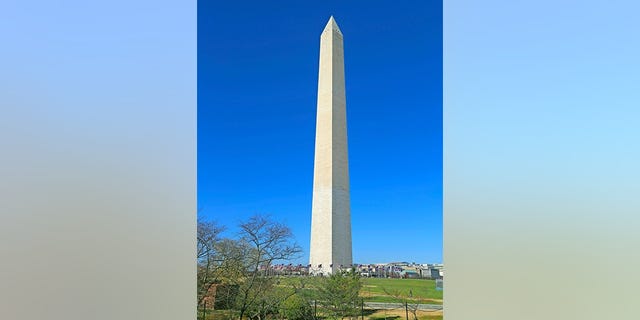 "First in war, first in peace, and first in the hearts of his countrymen," is how Henry Lee famously eulogized George Washington at his funeral in 1797. It seems only fitting then that the first thing one sees when approaching the National Mall is the 555-foot-tall monument built in his honor. Robert Mills designed the structure, which was erected in 1885. Shaped like an Egyptian obelisk, it immediately calls to mind ancient—and enduring—civilizations.
2. Panoramic view from the Washington Monument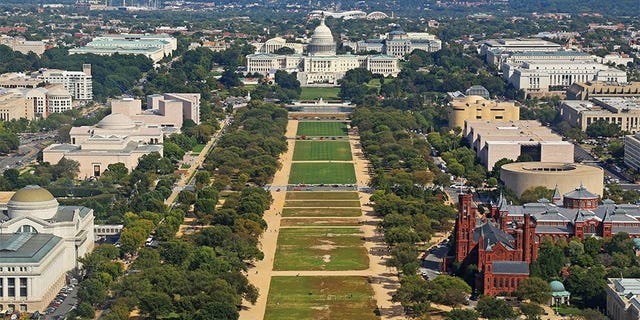 Recently reopened after a 2011 earthquake, the Washington Monument has an elevator (the original steam-powered one was installed in 1888; now it's electric) that takes visitors to an observation area offering panoramic views. Here, you see the National Mall and the U.S. Capitol.
3. The Lincoln Memorial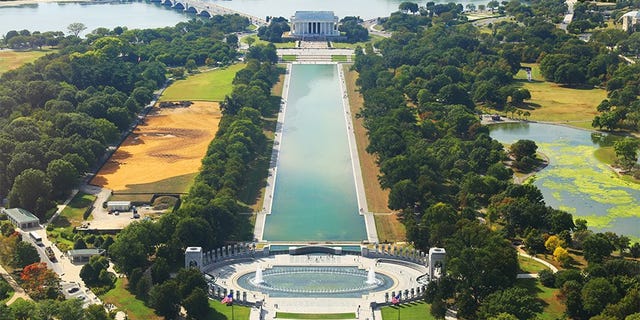 A view of the Lincoln Memorial and Reflecting Pool from the Washington Monument.
4. Historic Greek-inspired columns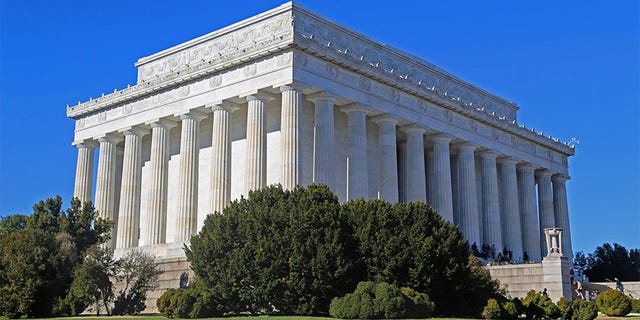 Architect Henry Bacon's design for the Lincoln Memorial, completed in 1922, takes clear inspiration from the Parthenon in Athens, Greece. Bacon believed that a memorial to a man who defended democracy should be based on a structure found in its birthplace. The building features thirty-six exterior columns to symbolize the thirty-six reunited states at the time of Lincoln's death. The names of those states appear in the frieze above the columns.
5. Don't forget to look up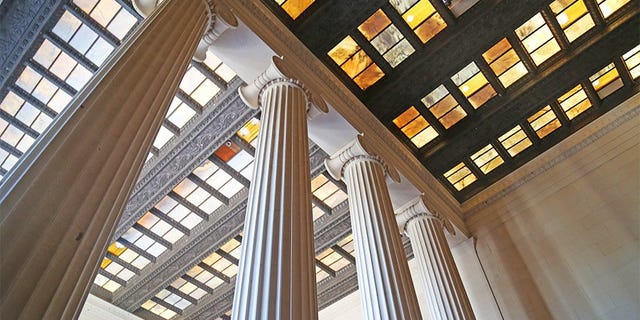 The ceiling of the Lincoln Memorial.
6. The Jefferson Memorial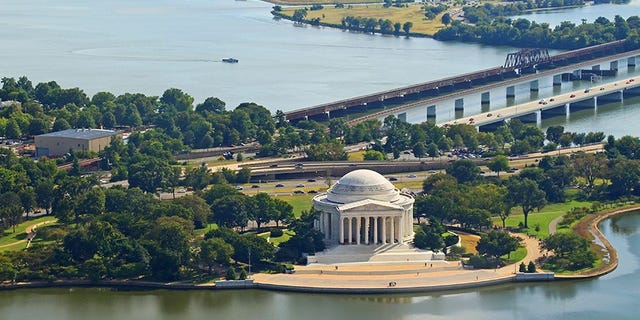 Fittingly, the classical style of architecture used for the Jefferson Memorial was one that the third president, himself a passionate architect, ardently championed. Designer John Russell Pope drew inspiration from the Pantheon in Rome.
7. Exploring the Jefferson Memorial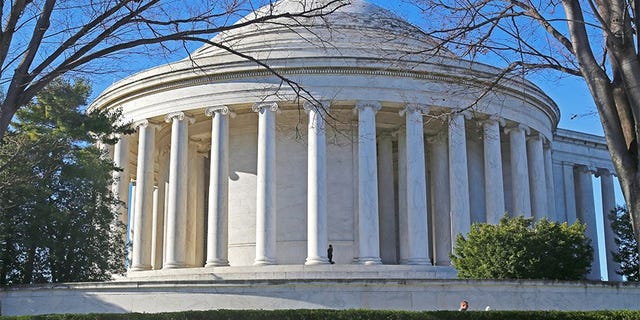 The Jefferson Memorial was dedicated in 1939 by then-president Franklin Delano Roosevelt.
8. The statue within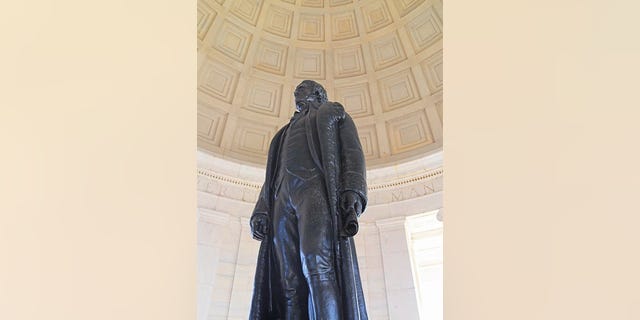 The sculpture of Thomas Jefferson by Rudolph Evans looks toward the White House.
See more beautiful shots of presidential monuments.
More from Architectural Digest
10 of the World's Most Romantic Getaways
Actors Neil Patrick Harris and David Burtka create a dashing sanctuary in Harlem
Cinematic Views of Paris Architecture