Top spring break party destinations for 2016
Spring break is on – and college students are flocking to some of the best entertainment destinations in the Caribbean and North America.
Whether you're a party horse or a sophisticated bookworm, this is the week to put your midterm studies on hold. These destinations deliver a party scene, comfy accommodations and endless entertainment options for maximum de-stressing.
1. Panama City Beach, Fla.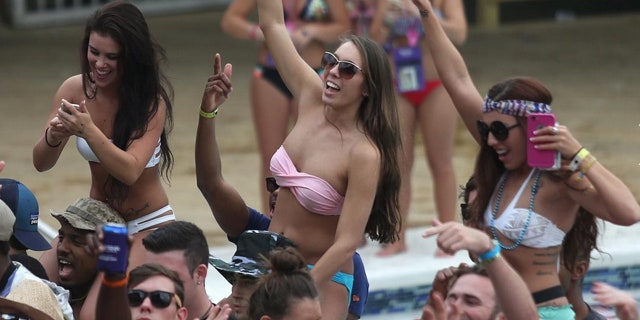 With 27 miles of sandy beaches along the Gulf of Mexico, it's no wonder Panama City Beach is a magnet for sun worshipers. But its rising popularity has led to more crowds and some troubles, including many alcohol-related incidents last year. The police are determined to keep the party in control this year, and some new laws – including banning alcohol on the beach – should help them. Despite its rowdy reputation, the Florida Panhandle destination is still expected to lure more than 250,000 spring breakers this year. Hotels like the Sandpiper Beacon Resort offer suites that sleep up to 10 and have a lineup of activities, like daily bikini contests. Those looking to escape the mayhem can rent a private beachfront property on HomeAway.
2. Myrtle Beach, S.C.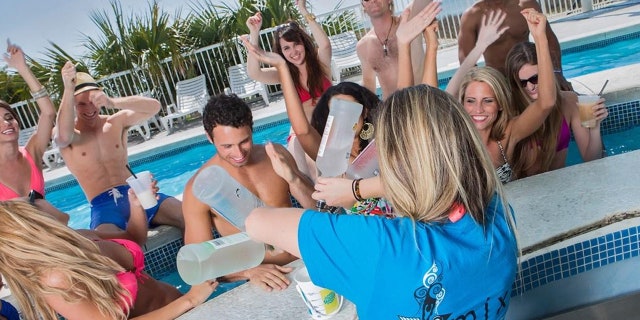 Though the weather isn't guaranteed to accommodate bikinis, the South Carolina coast is affordable enough to attract plenty of cash-strapped college kids looking for fun on a budget. Myrtle Beach has an impressive lineup of fun restaurants and bars, including Senor Frogs, Pirate's Cove Lounge, House of Blues and Bourbon Street. Hotel BLUE (with rates as low as $49/day) is also ripe with millennial appeal, and it's a quick Uber ride away from the action.
3. Miami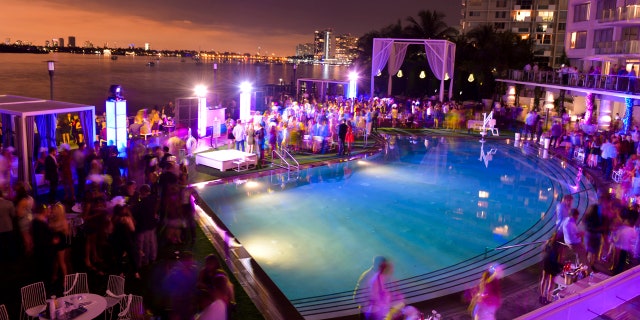 There's a reason the lyrics from Will Smith's feel-good "Miami" went something like this: "Miami, South Beach bringing the heat … every day like a Mardi-Gras, everybody party all day." The song, a spring break anthem in 1998, still rings true thanks to the sexy vibe of Southeast Florida's coastline. Kick back in a poolside cabana and watch the models stroll by at one of South Beach's trendy art deco hotels, like Delano, Sanctuary or Mondrian. Come nightfall, hit FDR – or the newest dance party at STORY. The club, launched by the team behind Miami's LIV Nightclub, is known for its rocking sound system and celebrity DJs.
4. Austin, Texas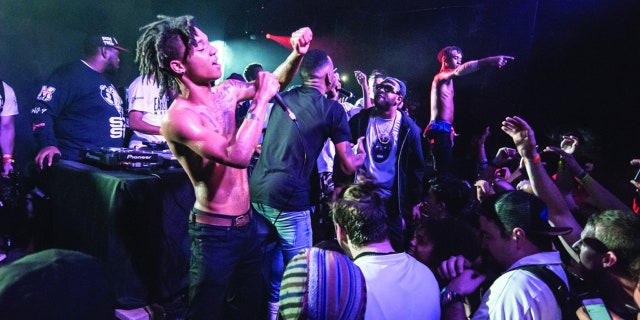 Temperatures hover only in the 70s, but the dance floor is what really brings the heat. Austin is home to the annual six-day SXSW music festival, a mid-March event that features more than 2,000 acts in over 100 downtown venues. And there are plenty of wine bars, live music venues and outdoor patios where you can sip craft beer on Rainey and 6th Street. Visitors can hit the hay at Hotel Granduca Austin, one of the newest properties in town. For a late-night snack, the locals recommend Home Slice Pizza, which serves slices until 3 a.m. on weekends.
5. Las Vegas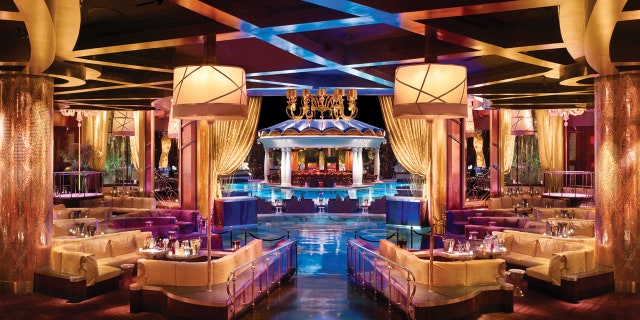 When MTV shows up, you know it's going to be wild. Sin City has long drawn attention for its round-the-clock club scene, and the options in this desert playground are endless. The Palms Casino & Resort, known for Ghostbar, a sizzling dance bar, and the sexy, laid-back Rojo Lounge, is a top pick, and XS Nightclub at Wynn Las Vegas is where Diplo, Nick Cannon and Major Lazer have been known to hang. But Vegas isn't just for night crawlers. When the sun comes up, the celebrations heat up at poolside. For the ultimate pool party experience, Vegas.com suggests Encore Beach Club and Wet Republic.
6. New York City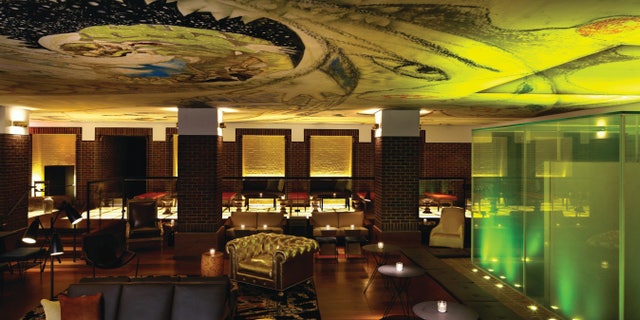 The city that never sleeps is ideal for those who favor bright lights and a fast pace over a sun-soaked beach. Sophisticated spring breakers can feel like celebs at the Hudson New York, a boutique hotel across the street from Central Park that provides both a perfect backdrop for an Instagram selfie and a beer hall and burger joint with nightly entertainment. To feel the bass till the wee hours, head to the PH-D rooftop lounge at Dream Downtown, where the party doesn't stop till 4 a.m. During the day, tour Times Square, Rockefeller Center and the Empire State Building, or try your luck at scoring tickets to the Broadway show "Hamilton."
7. Cancun, Mexico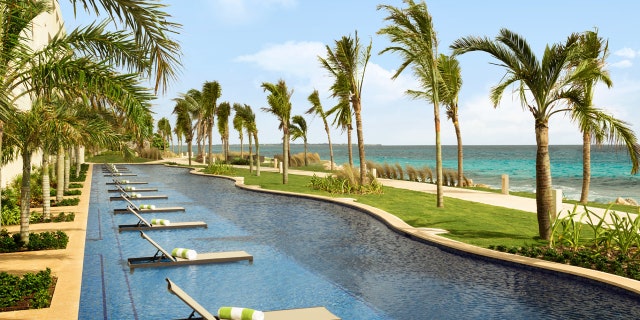 Thanks to its sandy beaches, turquoise waters, numerous mega-resorts and a drinking age of 18, Cancun has long been a spring break favorite. This year, theInception Music Festival will bring a full lineup of artists and DJs to venues like Oasis Cancun, Dady'O and The City. And the booze will surely be flowing at favorites like Senor Frogs. Guests can sleep off a rough night at the Hard Rock Hotel Cancun or the all-inclusive Hyatt Ziva Cancun.
8. Negril, Jamaica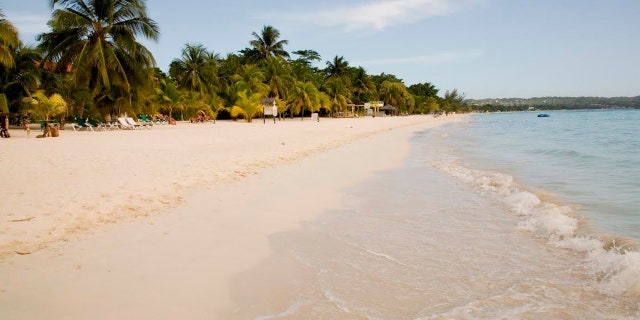 Negril is the ideal place for those who want a more laid-back party atmosphere. Oyster.com ranked Negril Tree House, on Seven Mile Beach near crowd-pleasing spots like Margaritaville and Risky Business, as one of the best spring break party hotels. There's no better place for nursing a hangover than in a hammock, where you can listen to the waves and reggae beats. Or if you're in the mood, you can get loose at Hedonism II, Negril's famous all-inclusive, adults-only, clothing-optional beach resort.