Top spots for stargazing out West
Looking down on the Earth a few years ago, the darkness enveloping the northern plains, northern Rockies and much of Alaska would have stood in stark contrast to the glittering lights of Los Angeles and San Diego. No more.
Images from NASA's Black Marble project show bursts of artificial light emanating from the oil fields of North Dakota's Bakken region and Alaska's North Slope rivaling those of California's coastal cities. The sparsely populated Bakken now appears to be one of the brightest nighttime locales in the American West.
Fortunately for stargazers, Western states still offer plenty of dark skies. Yet as the Tucson, Ariz. nonprofit International Dark Sky Association points out, the once-universal human experience of walking or sleeping under a sky brimming with stars – the inspiration for thousands of years of science, religion, philosophy, art and literature – is becoming increasingly absent from our lives. Two-thirds of Americans can't see the Milky Way from their homes anymore; for many of us, the glow of neon signs and street lights has overtaken those of the cosmos.
Outdoor lighting that's too bright, stays on all night or illuminates the sky rather than the earth not only obscures the stars, it disrupts the rhythms of human, animal and plant life. Light pollution confuses birds and reptiles, represents an enormous waste of energy (the Dark Sky Association estimates $2.2 billion worth in the U.S. alone) and has been linked to human health issues, including the suppression of melatonin, a cancer-fighting hormone.
To help protect dark skies for human and ecological health – as well as cash in on the increasing popularity of night-sky tourism – towns, parks and preserves can now apply through the Dark Sky Association to become an official Dark Sky Place. The first Dark Sky Place was designated in 2001; today there are more than two dozen worldwide, and while Western states in the U.S. boast eight such spots, there are plenty of ultra-dark places in the region not yet designated. Grand Canyon and Glacier national parks are in the process of applying, says Scott Kardel, managing director of the Dark Sky Association, and plenty of other sites in Utah, Alaska and the northern Rockies are also eligible.
To become a Dark Sky Place, sites must meet certain brightness and glare metrics, but designation depends as much on darkness itself as on residents or volunteers' commitment to preserving night skies through codes, ordinances and education. As National Park Service director Jon Jarvis notes, light pollution is easy to control, simply by turning the lights off, dimming them or pointing light fixtures downward.
In celebration of International Dark Sky Week, which took place in late April, here are some of the region's best stargazing spots.
1. Death Valley National Park, Calif.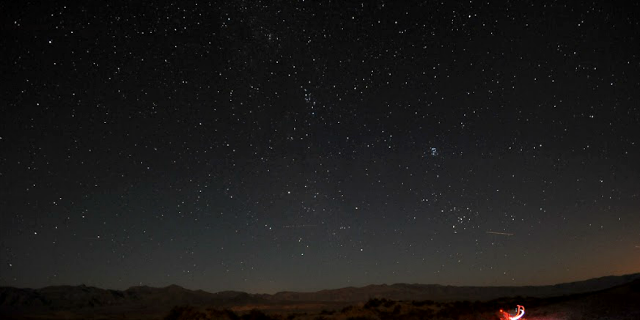 With 91 percent of the park's 3.4 million acres designated as wilderness and prohibited to development, Death Valley's dry climate, clean air and expansive horizons make it one of the best places on the planet to see meteor showers and lunar eclipses.
2. Borrego Springs, Calif.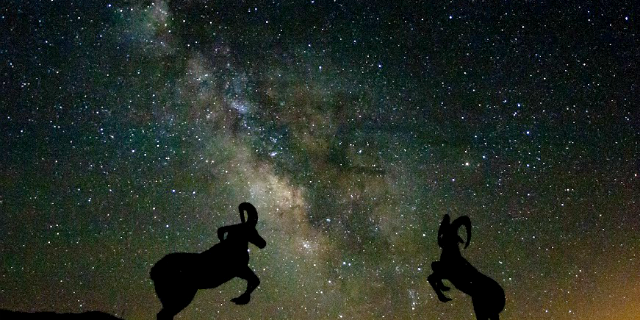 The town of Borrego Springs, population 3,429, may not offer skies as pristine as those of a national park, but as the second community in the world designated a Dark Sky Place, Borrego residents have worked with local businesses to install motion-sensor lights, redirect outdoor lighting and educate the public about the value of dark skies.
3. Grand Canyon-Parashant National Monument, Ariz.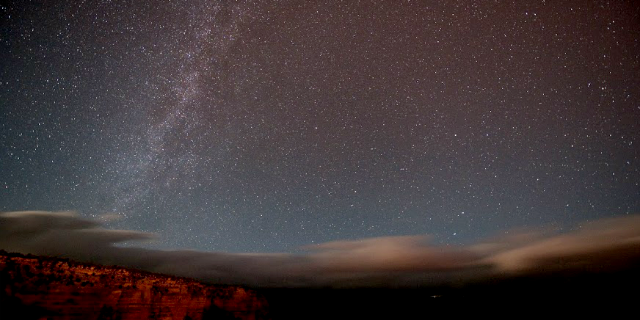 Located in northwest Arizona on the edge of the Grand Canyon, the monument was awarded Dark Sky recognition in March and is the first Bureau of Land Management-managed site to receive the distinction.
4. Flagstaff, Ariz.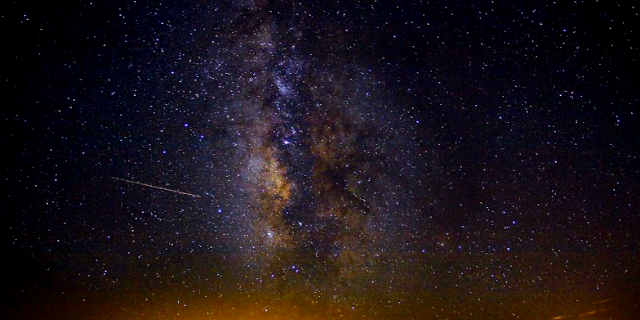 An early adopter of stringent lighting codes, Flagstaff is pretty dim for a city of 67,000. In 2001, one resident told High Country News that the night skies were one of his reasons for moving there. "One of the things we required when we had children was that they be able to see the stars."
See more stars in Western skies.
More from The Active Times
The 12 Best Places to Stargaze
20 Stunning Mountaintop Views You Need to See Now
10 Surreal Sunsets That Will Take Your Breath Away
30 Must-See U.S. Public Gardens