Top cruising trends in 2016
When it comes to cruising in 2016, it's go big or go home.
Last year, cruise companies announced high-tech innovations like robotic bartenders and greeters.
Now the industry is continuing to shake things up with more entertainment offerings, bigger ships and new incentives to attract the next generation of cruisers.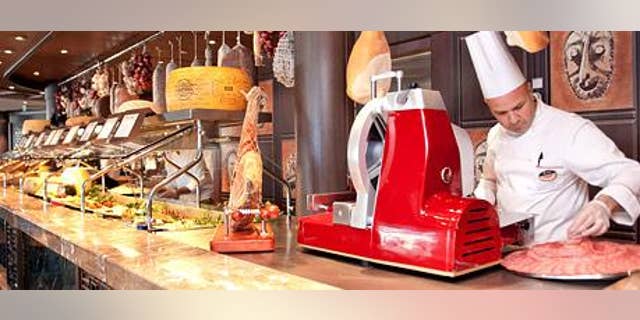 Ken Muskat, EVP of MSC Cruises and Chairman of the CLIA Trade Relations Committee, told FoxNews.com that cruise lines will be expanding their onboard options to include unique destinations, brand new ships, themed excursions, culinary events and more options for groups of travelers.
When it comes to cruising today, there really is "something for everybody" says the EVP.
As an industry insider, Muskat isn't just making predictions about what we may be seeing in the coming months. Here are five things cruisers can expect in 2016.
Non-cruisers will be wowed.
"There's a lot of people that still have misperceptions about what cruising is all about and one of the biggest trends is multi-generational travel," says Muskat.
While older generations can still kick back with a game of shuffleboard on deck, cruise companies are looking to woo people who may not have considered themselves cruisers in the past. Whether it's with celebrity chef-helmed culinary events or cruises based off hit shows like "The Walking Dead," cruise lines are reaching new audiences with one-of-a-kind events. Grandparents may have paved the way, but companies like MSC are offering activities like music and baseball themed cruisers to bring younger people on board.
High-end restaurants.
"Traditionally, people used to think of cruising as buffets and pizza and hot dogs. It's not like that anymore," says Muskat. "You have that if you want, but you really have some very high-end restaurants that are, for a nominal fee, very much worth it."
Everyone cares more about food these days. The proliferation of celebrity chef culture and food blogs have engendered an entire generation of foodies. Cruises of the past may have garnered a bad reputation for mediocre meals served at a set time, but the industry today recognizes that travelers' palettes have become more sophisticated.
"The whole industry has really ramped up the game when it comes to the culinary side of things," says Muskat. "One of the biggest trends is 'foodcations'… It's very important to have celebrity chefs on board, specialty restaurants, at MSC Cruises…we have the Eataly restaurants, the marketplace."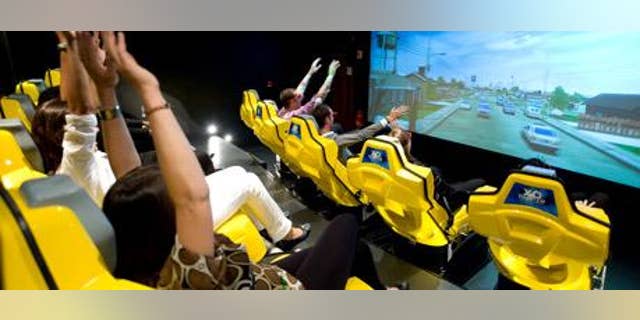 The latest technology.
"We used to think people would maybe put aside their phone and enjoy vacation – not so much. Everybody needs to be connected," says Muskat.
Robot bartenders were just the beginning. Imagine a cruise ship where you can use your smartphone to order room service and open your stateroom door with a flick of the wrist.
The future is now.
New technology is huge, says Muskat, citing MSC's RFID bracelets that allow passengers to purchase goods on board, unlock rooms and check-in for activities or entertainment on the ship. Based on past preferences, the cruise line can even push information in real time to make sure you don't miss the next show or a special deal at the ship's spa and dining facilities.
More Wi-Fi connectivity.
Millennials may be pushing for Wi-Fi connectivity across the board when it comes to travel—from hotels to airports-- but that doesn't mean other generations don't want it.
Cruise lines have had difficulty finding the best way to provide consistent Internet access in the past but in 2016 Muskat says cruise lines have started to nail it.
"The [MSC] ships all have W-Fi connectivity, the trend now is to make it cheaper and cheaper, and be able to make it more affordable for people that are out there. We're increasing bandwith, we're allowing people to have the opportunity to choose packages."
MSC, and other cruise lines, offer tiered packages depending on what you need to do and how long you need use the Internet.
For those who want to unplug from the outside world, but not disconnect from friends, MSC offers ship-based virtual connectivity.
"We also have an Intranet on board on MSC cruises where we have an app on board that's free, so if you want to text your friends, check into a restaurant, see what activities are on for the day, you can use that app."
Bigger and better entertainment productions.
Entertainment has always been a fundamental part of cruising but technology, alongside new partnerships with major franchises, have expanded cruise lines' capacity to provide state of the art fun for passengers of all ages.
From Broadway shows, Las Vegas-style productions (MSC recently signed a big partnership with Cirque du Soleil) cruise ship entertainment has reached a whole new level in 2016.