Lindsay Lohan took to Twitter to tell followers that a trip to Dubai might be in the cards. Rumor has it that she may be in the UAE city pushing Mr. Pink Ginseng Drink –an energy drink that she endorses. If she goes go, here are a few must-hit tourist hotspots for the troubled star.
1. Burj Khalifa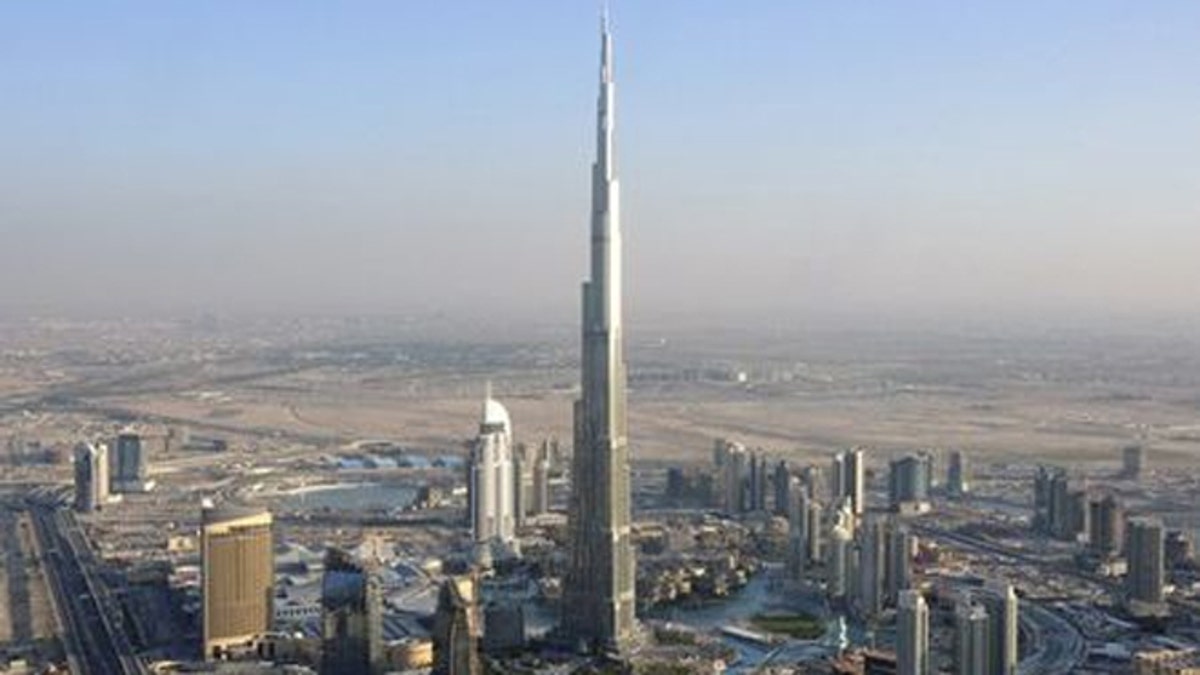 One of the first stops for LiLo would be the Burj Khalifa, the world's tallest building that rises over 2,716.5 feet and 160 stories. Among the building's other world records are highest outdoor observation deck, tallest free-standing structure and tallest service elevator. An impressive list of achievements compared to LiLo's list, which includes a modeling and acting career that began at 3, a smash movie hit at 11–oh and at least 20 court appearances, five jail sentences, drunk driving convictions and stints in rehab for addiction to drugs and alcohol.
2. Dubai Fountains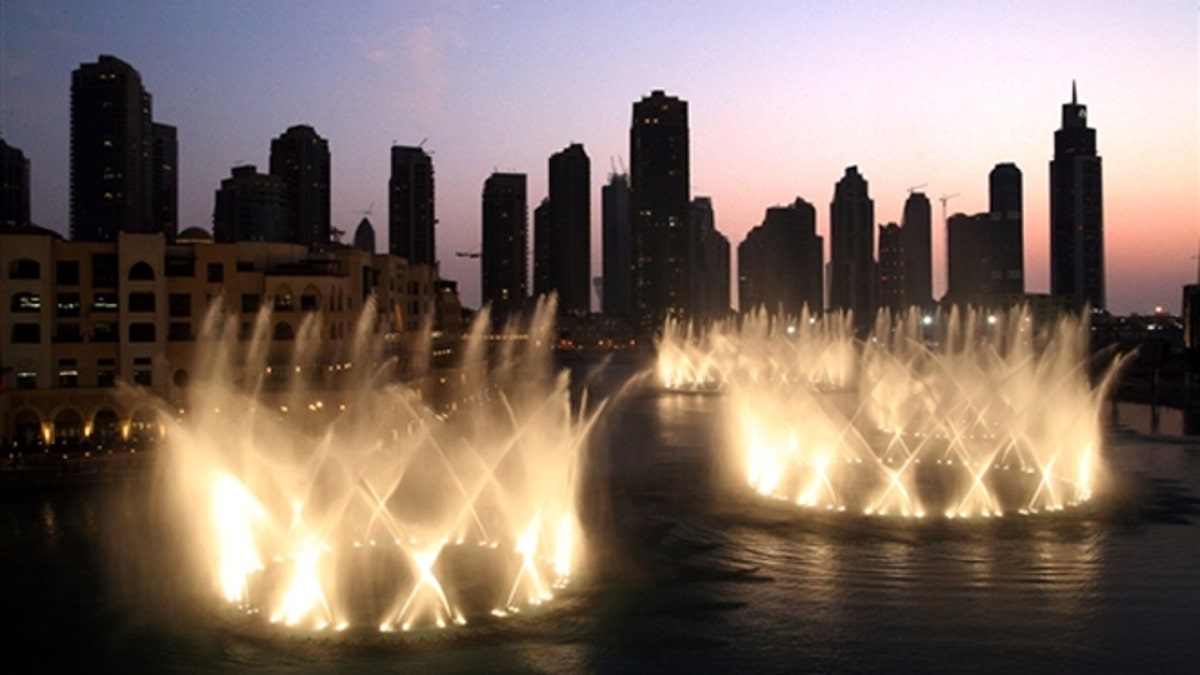 The world's largest dancing fountain in the middle of the desert --that's just the kind of excess LiLo enjoys. Created by the same designers behind the Bellagio's fountain in Las Vegas, Dubai Fountains is 900 ft. long and shoots water jets as high as 500 ft. into the air –all choreographed classical and contemporary Arabic music. Another interesting fact: the beam of light shining upward from the fountain can be seen from space. That's some serious star power. (Dubai Mall)
3. Atlantis The Palm Jumeirah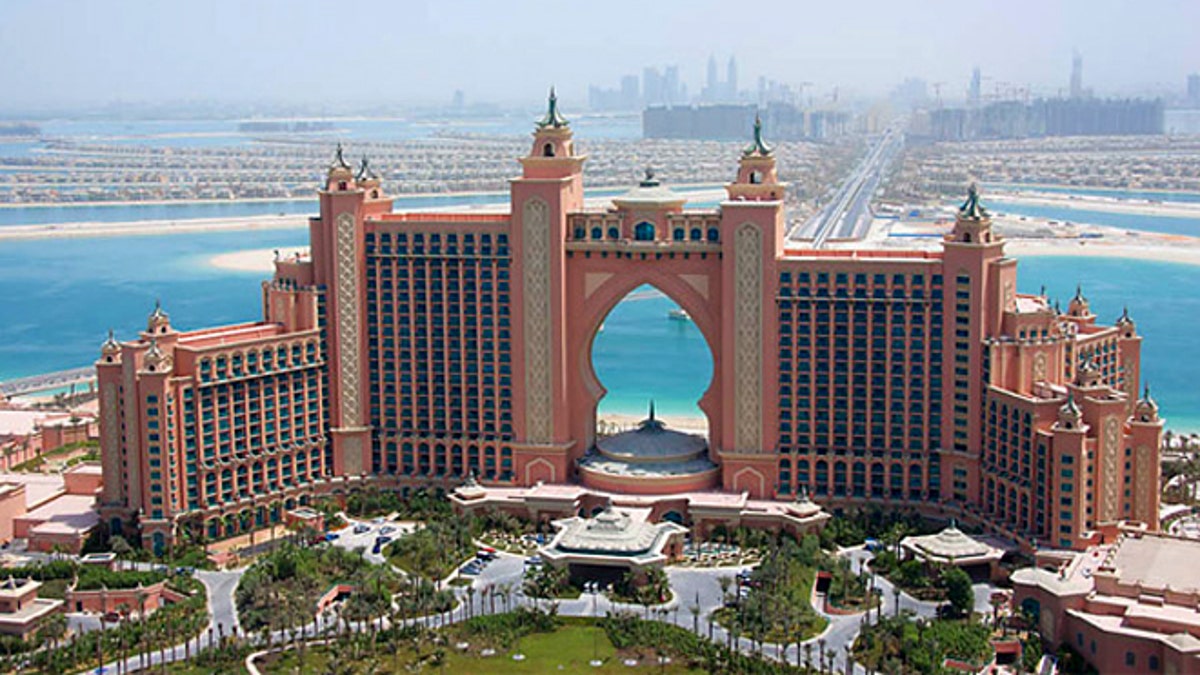 The last time LiLo was at the Atlantis—the super-swanky resort situated on the Palm, a man-made island shaped as a palm tree--was in 2008 for the property's launch party. The 5-star resort boasts of a $25,000 a-night suite, a marine habitat and more than a dozen restaurants run by world-class chefs including Japanese sushi mogul Nobu Matsuhisa and Michel Rostang of France. More impressively, LiLo may want to swim with the dolphins in its very own Dolphin Bay, with dolphins flown in from the South Pacific.
4. Burj Al Arab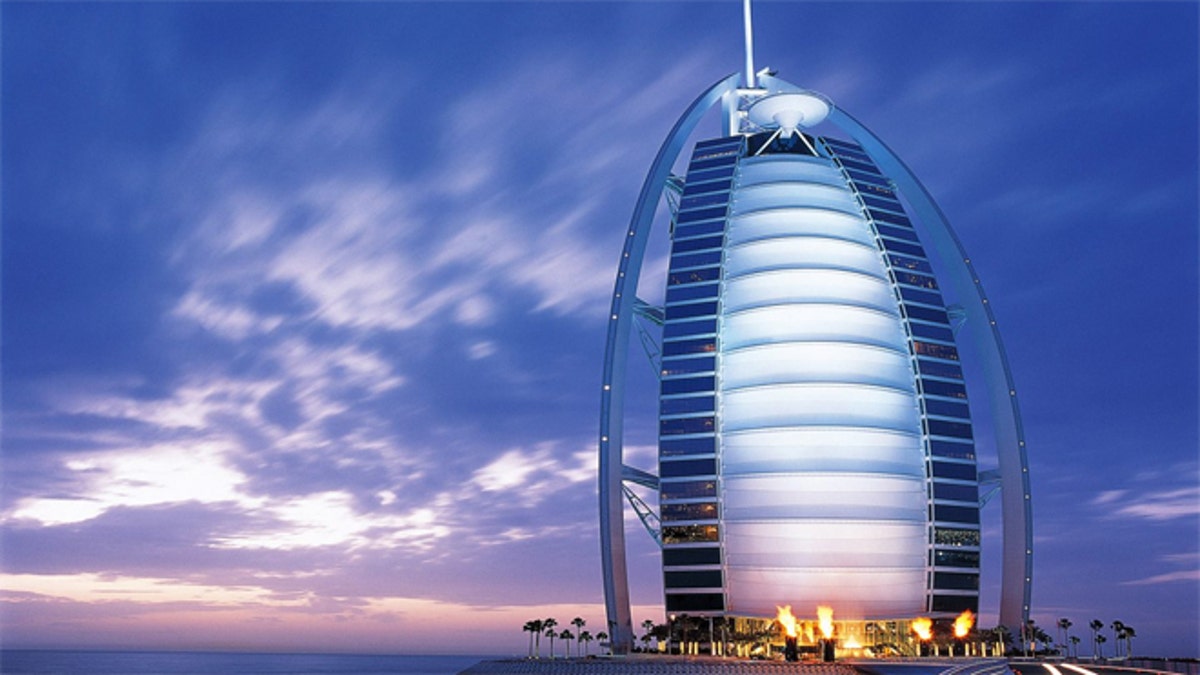 The Burj Al Arab –or Tower of the Arabs – claims to be the world's only 7 star hotel. The hotel, designed to resemble a billowing sail, has only duplex suites, ranging from the one-bedroom suite for about $1,200 a night to the 8,500 square- foot Royal Suite, which costs nearly $30,000.
5. Wild Wadi's Tantrum Alley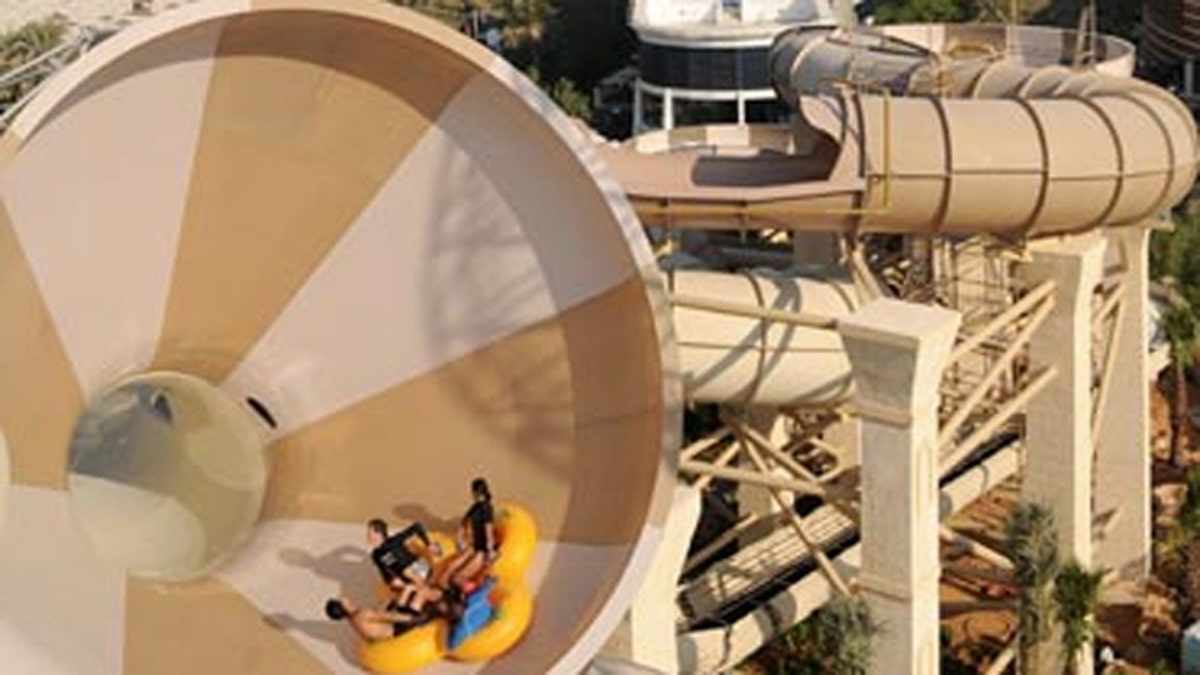 Lohan may want to cool off at Wild Wadi Water Park where she can ride the park's famous Tantrum Alley. Tantrum Alley has two large waterslides and three tornadoes. Guests seated on a four-person tube will travel downhill to enter the first tornado where they slide back and forth several times, then circle around and around before hitting the second and third tornados, after which they splash out into the pool. Phew, sounds like a night out to dinner with her family.
6. Dubai Mall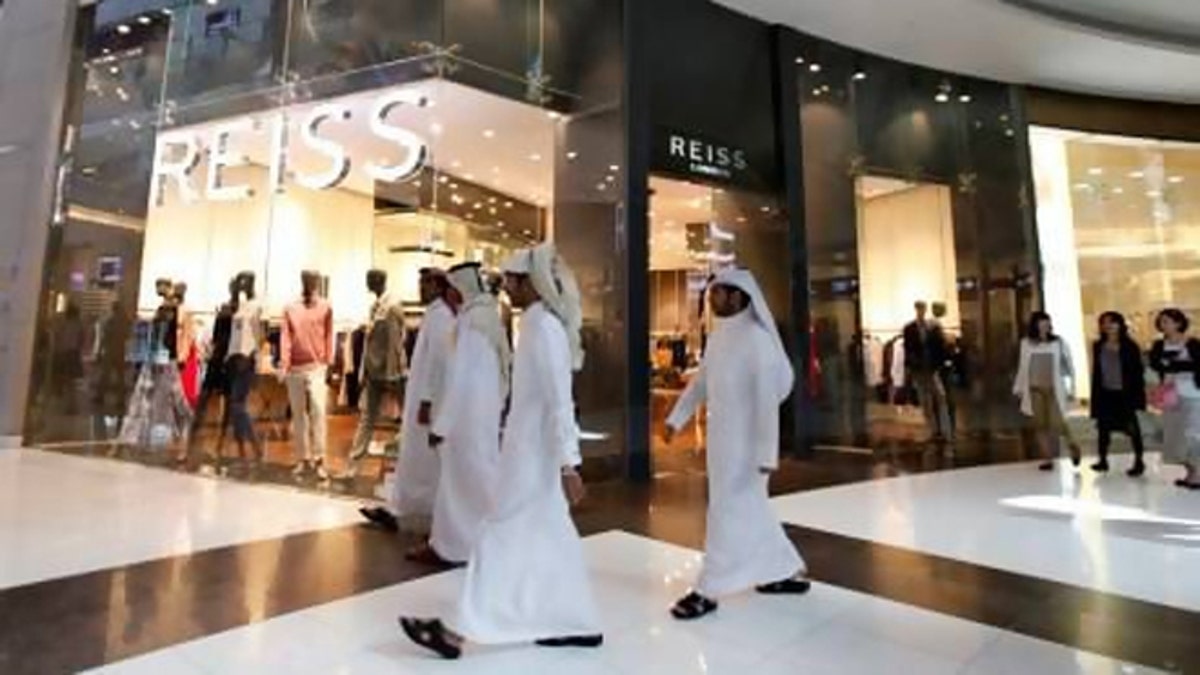 People love to shop in Dubai, just as much as Lohan. And here she can shop till she drops at the Dubai Mall -- the largest shopping center in the world by area. The mall has a 22-screen movie theater, a replica of London's Regent Street, an Olympic-sized ice skating rink, and even a large aquarium in it.
7. Gold Souq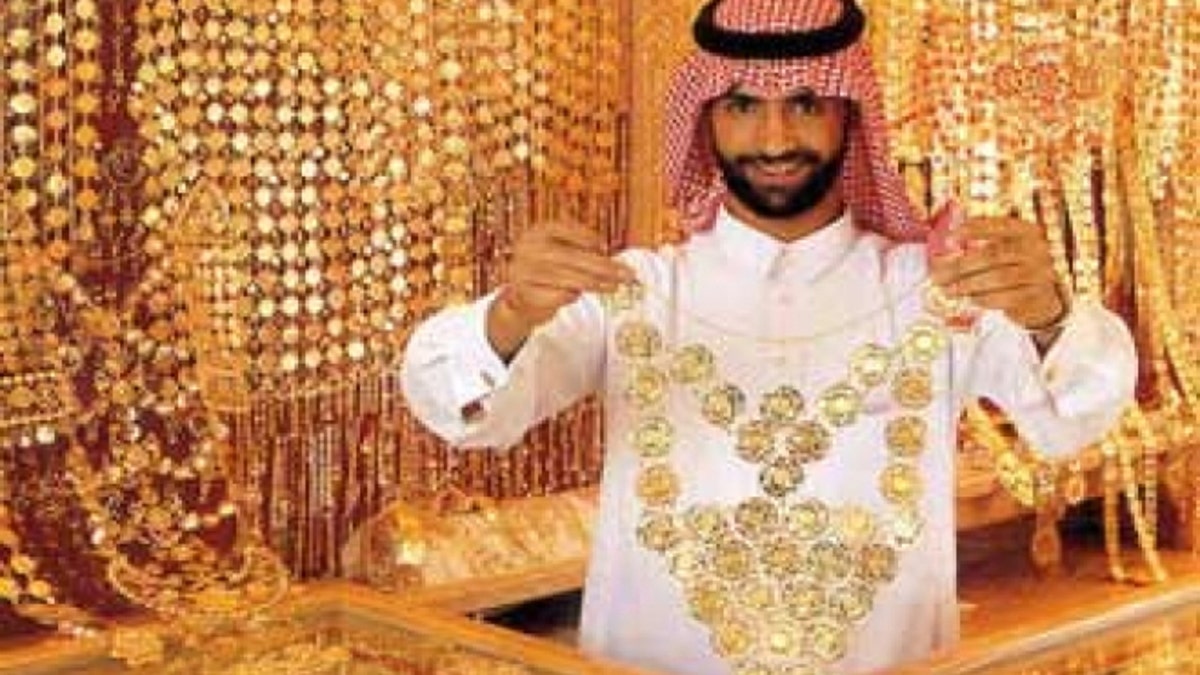 If Lohan gets tired of shopping in the Dubai Mall, she can head over to the city's famous gold market –aptly named "Golden Land." Vendors line the market selling anything Lilo's heart may want made out of the glimmering stuff. If you're wondering what would happen if Lohan fell back into her sticky fingered ways, for the record, hands are not chopped of those caught stealing. They are referred to the Dubai Court who will determine the crime.
8. People by Crystal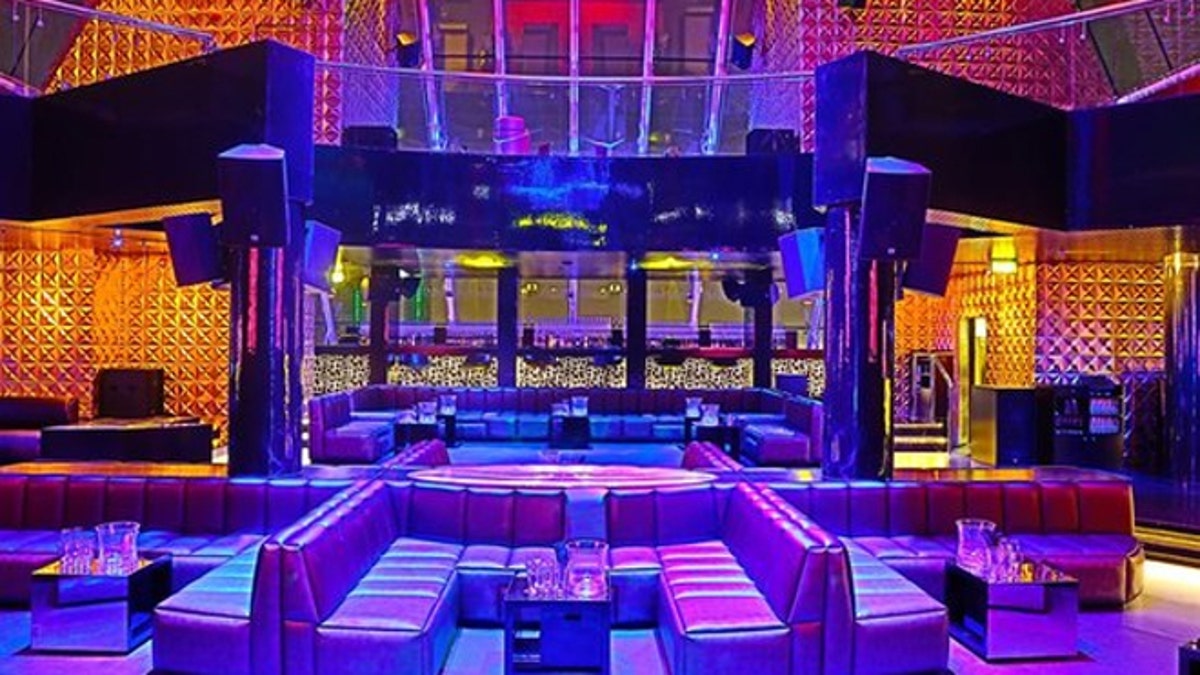 Dubai is filled with extremely rich tourists and locals who go clubbing every weekend. If LiLo wanted to dance the night away, she could hit the over-the-top People by Crystal nightclub situated inside a glass pyramid inside the Raffles Hotel, with panoramic views from all sides. It's not clear if they're going to sell Mr. Pink Ginseng Drink – that "keeps the party going." But if she were to go off the wagon, public drunkenness is a definite no-no in the Islamic country and could land someone in prison.