Top 10 value hotels worldwide
When planning a vacation, getting a good deal on accommodations is usually part of the equation. But we all know from experience that a leaking faucet, a room the size of a shoebox or a window with a view of a wall is never worth being able to brag about how you saved a few bucks. Charm and comfort shouldn't have to be sacrificed to the ever-shrinking dollar, which is why we've taken such care in compiling this list. As you crisscross the globe, these hotels will break neither your heart nor your budget — now that's what we call a real steal!
1. Hotel Museo Casa Santa Domingo, Antigua Guatemala, Guatemala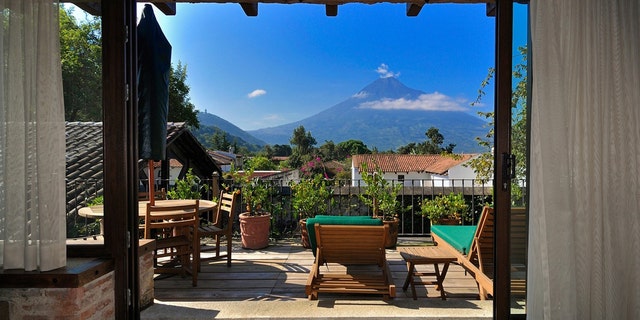 The only thing better than a great value hotel is said hotel with character in a unique location. Hotel Museo Casa Santa Domingo fits that bill. Part museum, part lodging, this former sixteenth-century convent is all charm. Guest rooms (equipped with plenty of modern comforts) feature exposed brick walls, rough-hewn timber ceiling beams, handmade textiles and plenty of pieces by Guatemalan artists. Dining takes place in a picturesque stone vault, and on-site Yaxtun Spa features Mayan-inspired treatments. Activities out and about include horseback rides to coffee farms and tours to area volcanoes, while right on the property, guests can explore Museum Promenade, an exceptional collection of historic artifacts curated in partnership with the local university.
Click here for more information on the Hotel Museo Casa Santa Domingo.
2. Courtyard King Kamehameha's Kona Beach Hotel Kailua Kona, Hawaii, USA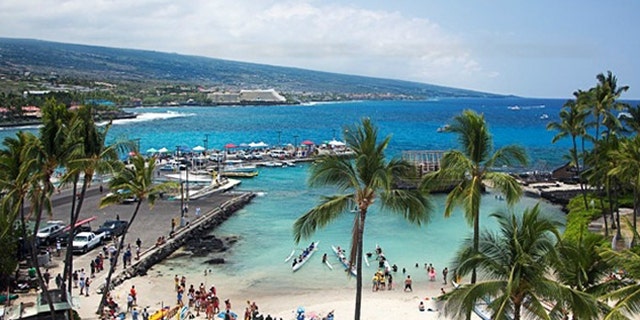 When it comes to accommodation in Hawaii, the choices are mainly large, lavish and expensive or quaint and budget-friendly. For those seeking a happy medium, this Courtyard offers name brand reliability, resort amenities and a great location on Kamakahonu Bay. It also features the kind of singular details usually associated with boutique properties, from a historic royal feather cape to an ancient temple reconstructed by King Kamehameha. In addition, the 452 guest rooms and suites have been renovated with attractive island accents. Along with a pool, the hotel offers its own white sand beach, complete with a Kona Boys outlet for renting water sports gear. House restaurants Honu's on the Beach and Billfish Poolside Bar & Grille serve island and American cuisine, respectively. For cultural immersion, Polynesian dishes and dancing are highlights of the Island Breeze Luau.
Click here for more information on the Courtyard King Kamehameha's Kona Beach Hotel.
3. Le Richelieu in the French Quarter, New Orleans, Louisiana, USA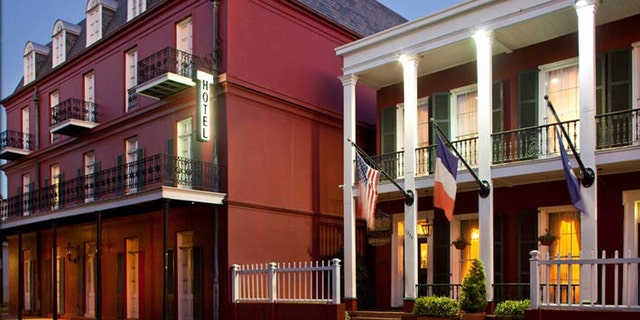 Both casual and elegant, Le Richelieu has been exuding New Orleans charm since it first opened its doors in 1969. The property, though, dates back to 1845, and the 86 air-conditioned guest rooms (including seventeen suites) are spread out over two historic buildings decorated with a combination of traditional furnishings and eclectic artwork. A laidback terrace café and lounge look onto a small saltwater swimming pool, tucked into a cozy landscaped courtyard that offers a pleasant escape from crowds and heat. As for the hotel's added value, Wi-Fi is free, coffee is complimentary and guest room extras range from refrigerators to individual voicemail.
Click here for more information on Le Richelieu in the French Quarter.
4. Hotel Diderot Chinon, Loire Valley, France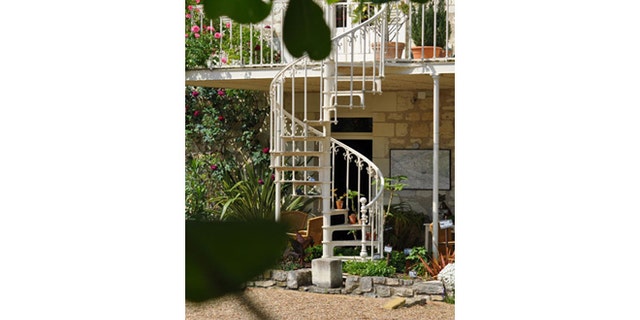 If we were to create the ideal French country escape, Hotel Diderot would be it. The origins of this beautiful manor date all the way back to the 1400s, with the highlight from that time being the fireplace in the breakfast room. As for the morning offerings served in said room, they present a delicious quandary: which of the 50-plus homemade jams and jellies should you choose? The property was given a serious upgrade in the eighteenth century, and the rooms reflect this era, with antiques, hardwood floors and exposed beams. Thankfully, there are some modern-day influences, such as private bathrooms. The rates here really are to die for. Such character-filled ambience usually comes at a much higher price. Just a five-minute walk from the hotel, the medieval town of Chinon boasts cafés brimming with terrific red wine menus and a castle with ties to Joan of Arc. All in all, this is the perfect base for exploring the Loire Valley.
Click here for more information on the Hotel Diderot.
5. Embassy Suites Portland, Downtown Portland, Oregon, USA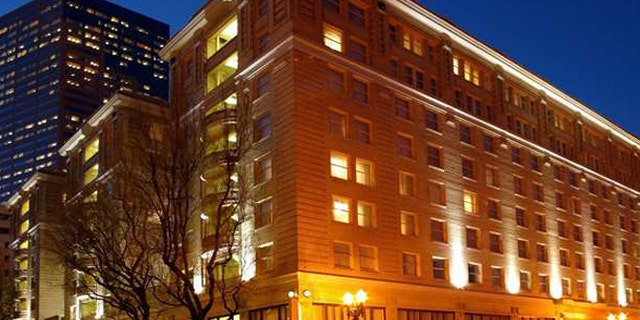 With a stay at Embassy Suites Portland - Downtown, you can savor local history and be eco-friendly, all without breaking the bank. Built in 1912, this property offers terrific all-inclusive amenities, from a daily cooked-to-order breakfast to a weekday evening manager's reception. And unlike a typical, personality-free budget hotel, this one has character, starting in the beautifully restored lobby with its marble staircase, gold-leafed columns and crystal chandeliers. On the contemporary side, all-suite accommodations come stocked with 42-inch flat-screen HDTVs, microwaves, fridges and more. Throw in an indoor pool, Precor fitness center, commitment to Green Seal initiatives and a terrific location — just blocks from Saturday Market, Pioneer Place Mall and Portland's celebrated light rail system — and this is a top choice for bargain hunters in the Pacific Northwest.
Click here for more information on the Embassy Suites Portland-Downtown.
6. Hotel Le Germain, Dominion Quebec, Canada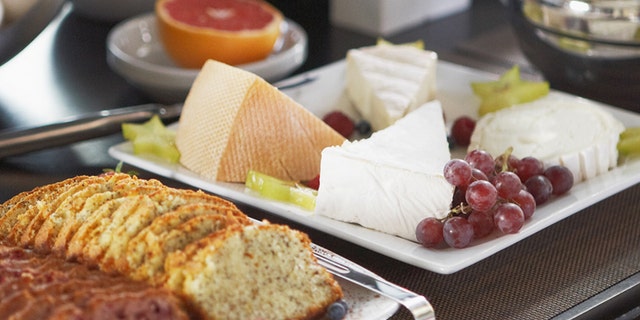 With its historic wood-and-stone façade, Hotel Le Germain-Dominion proves that first impressions do matter. It's also a reminder that warm hospitality doesn't have to come at a high price. Housed in the century-old former Dominion Fish & Fruit Limited building, this gracious hotel takes original design and architecture details, including antique candelabras and bank vault doors (incorporated when the hotel expanded into the 1902 bank next door), and plays them off against stylish modern décor. Each of the guest rooms features a bed clad in a goose-down duvet, as well as free Internet and a Nespresso coffee machine. Served in front of the lobby fireplace, breakfast is included in your stay. Once fortified, you can set off to explore the shops and cultural attractions of the surrounding Old Port area.
Click here for more information on the Hotel Le Germain-Dominion.
7. Coco Palm Resort, St. Lucia, The Caribbean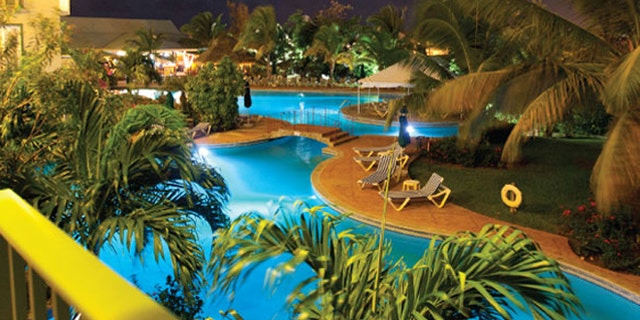 Located in Rodney Bay Village, the Coco Palm Resort is everything your Caribbean vacation should be — minus the hefty price tag. You'll want for nothing at this intimate enclave, especially relaxation. Spa treatments at Coco Beauty Clinic are just the beginning when it comes to shedding the stress of daily life. Because the resort has just 103 charming guests rooms and suites, it offers a sense of privacy not found at many mega-properties in the region. Rooms are prettily done in French Creole style, with mahogany furniture, local artwork and glass-walled showers. Our favorites are the "swim-up" rooms, where you can simply open the French doors to your private terrace and step directly into the hotel's pool. For on-site dining, the casual Ti Bananne Caribbean Bistro & Bar serves French-West Indies dishes and hosts a lively Friday barbecue.
Click here for more information on Coco Palm Resort.
8. Dean Street Townhouse, London, England, United Kingdom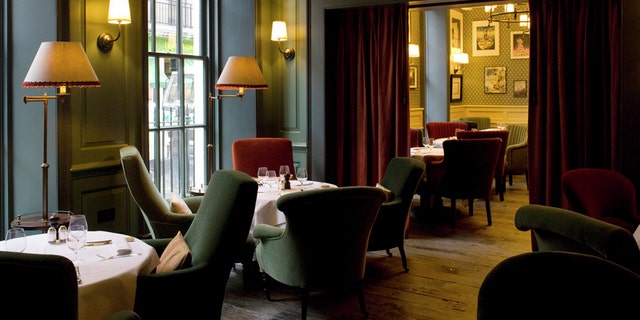 You've heard the one about great things and small packages. Case in point: Dean Street Townhouse. This chic 39-bedroom lodging is located in the heart of Soho, notorious for its lofty hotel rates. But this truly is a budget property, despite appearances to the contrary. Formerly home to the radical Gargoyle Club, the four-story townhouse dates back to the 1700s. Adorned with hand-painted Georgian wallpaper and vintage furnishings, the individually designed rooms range from "tiny" to "bigger" and come with free wireless Internet, rainforest showers and Cowshed Spa bath products. The popular all-day dining room serves seasonal British favorites and features a collection from established and emerging British artists.
Click here for more information on the Dean Street Townhouse.
9. Hotel Monterey, Kyoto Kyoto, Japan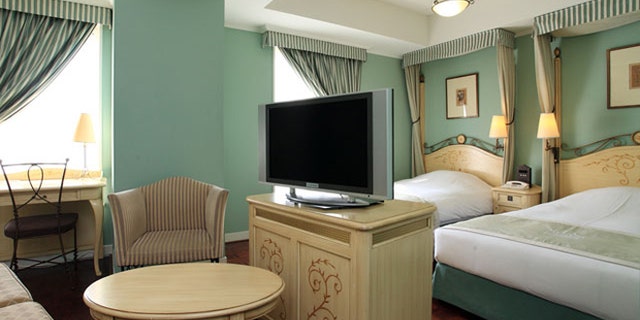 When we think of Kyoto lodging, the first thing that comes to mind is the ryokan, the classic Japanese inn. Perhaps that's why we like this hotel so much. It bucks tradition, while at the same time offering a quintessential Japanese experience. Although the idea of blending Japanese, French country and Scottish arts-and-craft styles may sound chaotic, it's not, as this eclectic property proves with its dining alone. Escale restaurant would be right at home in Provence, the brick-clad Library brings to mind a haute UK pub and Zuientei keeps the home fires burning with a classic setting serving kaiseki cuisine. As for the reason this fusion works so well: the Zen-fabulous harmony that unites each space, from the dignified guest rooms to the penthouse spa on the thirteenth floor.
Click here for more information on the Hotel Monterey Kyoto.
10. Jagat Niwas Palace, Udaipur, Rajasthan, India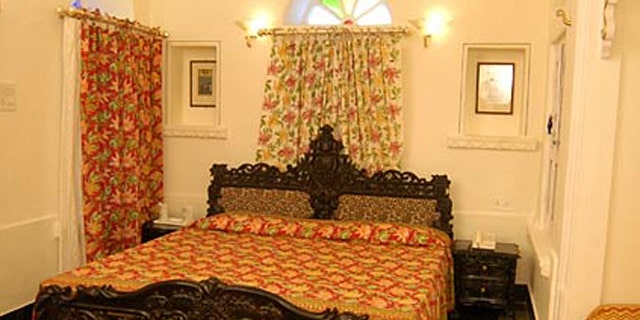 When it comes to heritage lodging, Udaipur is world-famous for the Taj Lake Palace. But travelers don't have to take out a second mortgage just to enjoy the historic atmosphere of this city. Crafted from a pair of seventeenth-century havelis (private manors), Jagat Niwas Palace encircles a central courtyard. It is reached through a narrow archway from Jagdish Temple in the Old City, and once inside you will find just 29 charming rooms — the best have picturesque enclosed balconies with views over Lake Pichola. The lakefront location also makes for pleasant dining, as the hotel restaurant is right on the shore.
Click here for more information on the Jagat Niwas Palace.
More from Gayot
Top 10 Value Hotels in the U.S.
More Top Value Hotels Worldwide