Top 10 roller coasters to get you screaming in 2016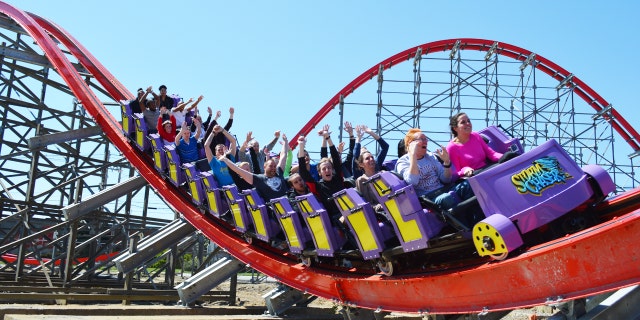 Roller coaster fans can never get enough speed, drops, loops, twists and twirls. Now that's officially summer, theme parks across the country are gearing up to debut the latest scream machines. There's a host of record breaking rides plus a few dramatically renovated roller coasters.
1. The Joker – Six Flags Great Adventure Jackson, New Jersey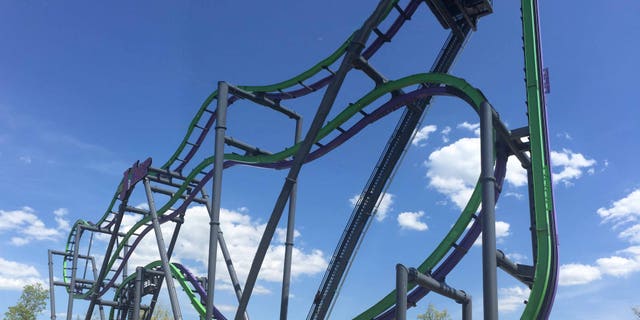 A 4D free-fly spin coaster that lifts riders 120 feet straight up before releasing a car that winds and flips its way at least six times through the twisted track. Similar to "Batman: The Ride" that debuted at Six Flags Fiesta Texas in 2015, The Joker opened Memorial Day Weekend—but not before experiencing a few glitches. During a preview of the ride Thursday, a few unwitting testers were left hanging upside down after the ride malfunctioned. Brave enough to try it out anyway?
2. Lightning Rod – Dollywood Pigeon Forge, Tennessee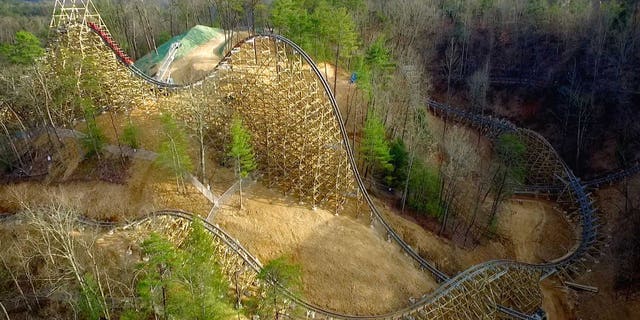 Enjoy the bone-rattling vibrations of a classic wooden coaster? Dollywood's Lightning Rod will be the world's fastest wooden roller coaster clocking in speeds of up to 73 mph. Themed after tricked out hot rods of the 1950s, Lightning Rod will be the first wooden roller coaster ever to hit 45 mph at the top of its first lift hill. The ride was originally slated to open this spring but its preview date has been pushed back to later this summer.
3. Mako – SeaWorld Orlando, Florida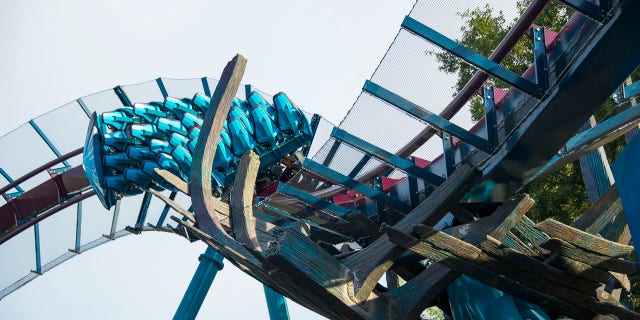 Billed as the tallest, fastest, and longest roller coaster in Orlando, SeaWorld's Mako soars 200 feet in the air, reaching speeds over 73 mph over nearly a mile of track. Named for one of the fastest sharks in the ocean, Mako tries to educate riders about the species with educational videos throughout the queue hosted by marine biologist and wildlife artist Guy Harvey. Mako is scheduled to open on June 10. Can't wait that long? SeaWorld is auctioning off seats on a June 8 preview ride for the charity Give Kids The World.
4. The Monster – Adventureland Park Altoona, Iowa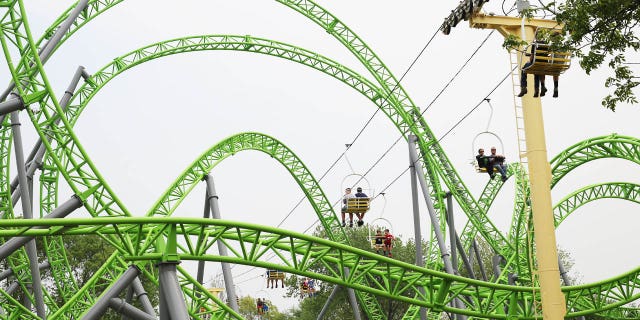 The Monster is a steel coaster that races 65 mph and features a 133-foot vertical lift hill, 101-degree drop, five inversions, and 10 moments of negative-G airtime. You must be 48 inches tall to face this Monster. This green beast is scheduled to open in June.
5. Phobia Phear – Lake Compounce Amusement Park Bristol, Connecticut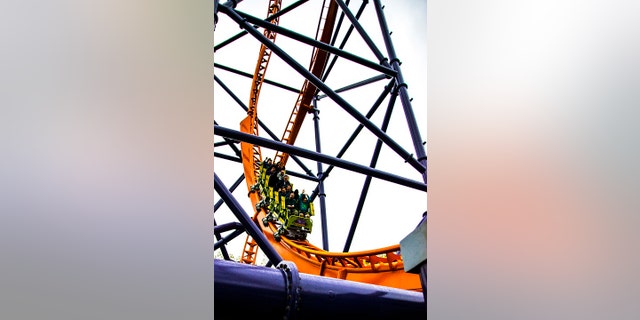 A fifteen story, triple launch steel coaster designed to terrify its riders, Phobia Phear sends guests through a tunnel, around several turns at 65 mph, and circles them over a 150-foot-high loop. Thrill seekers 53 inches and taller can face their fear of heights, speed, and enclosed spaces, right now at one of North America's oldest continuously operating parks.
6. Valravn – Cedar Point Sandusky, Ohio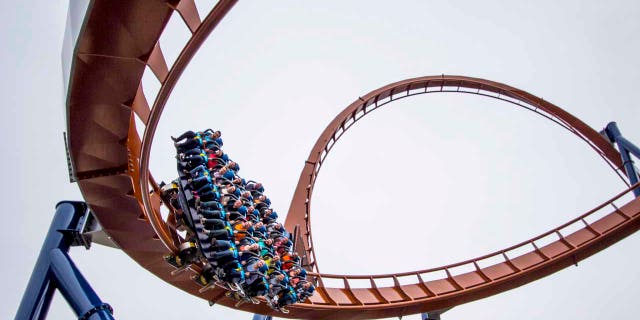 Cedar Point's 18th roller coaster sets 10 world records including the tallest (223 feet), fastest (75 mph), and longest (3,145 feet) dive coaster – vertically free-falling at a 90-degree angle and flipping riders three times (including once 165 feet in the air). Valravn opened in May at Sandusky's popular Cedar Point amusement park.
7. GhostRider – Knott's Berry Farm Buena Park, California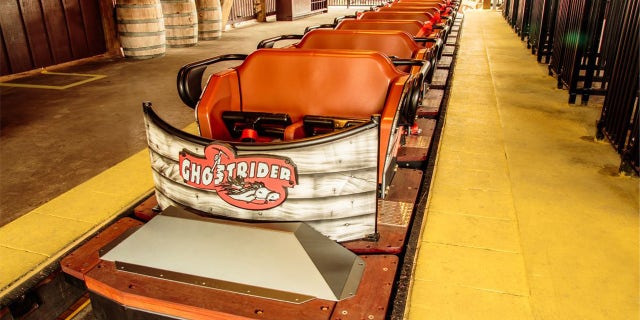 When the GhostRider roller coaster re-opens in June, Knott's Berry Farm will have completely renovated its 4,533 feet of wooden track and updated the passenger cars on this 17-year old attraction. GhostRider's state-of-the-art Millennium Flyer trains will still reach top speeds of up to 56 mph but this time the ride will be much smoother. The classic coaster's return anchors the 75th anniversary celebration of the Ghost Town section of the theme park.
8. The Incredible Hulk – Universal Islands of Adventure Orlando, Florida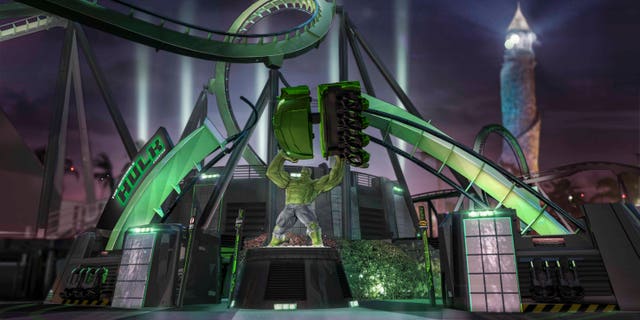 A new story and attraction entrance, interactive queue enhancing the plot, and modern ride vehicles with an updated sound system are all re-designed elements for The Incredible Hulk roller coaster. Universal Orlando's iconic coaster has dominated the Islands of Adventure skyline since the park opened in 1999. Riders will definitely be seeing green on this updated attraction.
9. The Joker – Six Flags Discovery Kingdom Vallejo, California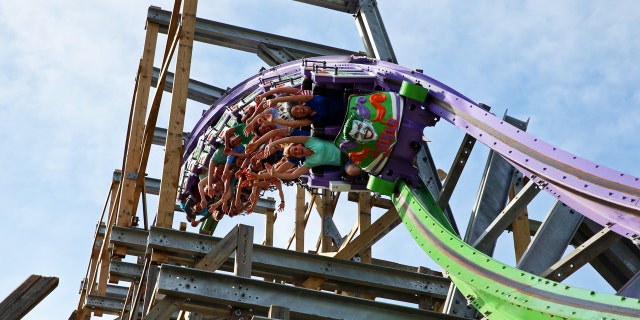 Northern California's Six Flags Discovery Kingdom closed a classic wooden roller coaster (Roar), and updated it as The Joker – a modern wooden and steel hybrid coaster with multiple inversions and a zero-g barrel roll. Top speeds for The Joker will reach 53 mph. The new hybrid roller coaster opened Memorial Day Weekend.
10. Storm Chaser – Kentucky Kingdom Louisville, Kentucky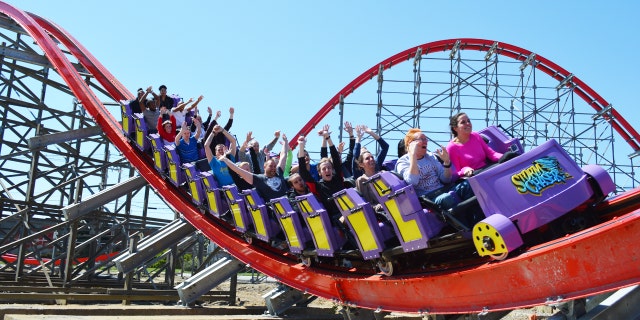 The park's fifth roller coaster is a 100-foot tall wooden/steel hybrid that utilizes part of the previously dormant "Twisted Twins" attraction for twice the action. Storm Chaser has a track length of 2,755 feet, reaches maximum speeds of 52 mph, and features multiple inversions including a barrel-roll drop from a 10-story lift hill and a corkscrew. The new hybrid roller coaster is now open for the 2016 season.