Top 10 Father's Day gifts
While most dads are relatively low maintenance, they still like to feel appreciated and loved by their children (although they may be too macho to admit it). Our Father's Day gift guide can help you show your love. Whether pops likes to rock out, work out or cook out, our Father's Day gift list has something that will make his day.
1. Fitbit One Wireless Activity + Sleep Tracker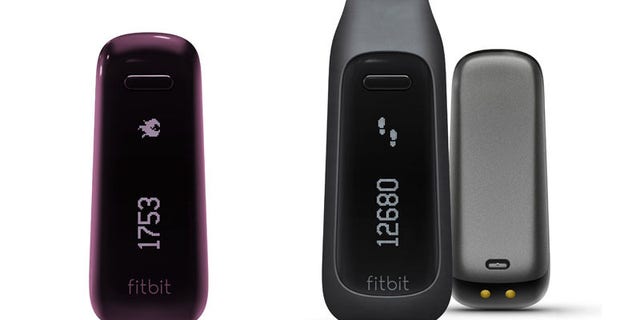 Price: $90
Is your Dad's beer belly growing a little more prominent as the years go by? You could hire celeb trainer Tracy Anderson to kick him into shape (although she's probably busy with Gwyneth Paltrow and Kim Kardashian) or get him the Fitbit One Wireless Activity + Sleep Tracker. This wireless device tracks each step he takes (and stair he climbs) and calculates the number of calories burned throughout the day. At night, the Fitbit One measures sleep cycles to determine sleep quality. Each stat can be uploaded via computer or mobile device, allowing Pop to create charts and graphs that illustrate his progress. He can even digitally share his hard work with friends and colleagues in order to stay motivated. And the Fitbit won't shout at him if he overindulges on Father's Day.
2. A Song of Ice and Fire, Books 1-4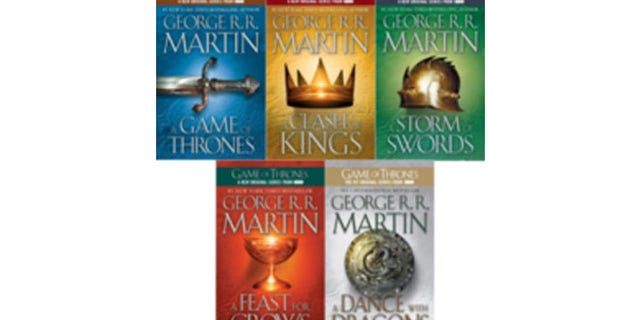 Price: $20
Unless your dad has been living in a cave for the last few years, he's undoubtedly familiar with the "Game of Thrones" television show that has captivated millions of viewers with its epic tales of magic, dragons, swordfights and political intrigue. He might not know, however, that the TV show is actually an adaptation of a popular series of fantasy novels written by George R. R. Martin. This boxed set will let him plunge headlong into the world of Game of Thrones, from which he might never fully return. These incredibly engrossing stories will appeal to your father's inner fantasy geek — who knows, he could be speaking Dothraki before long!
3. Wüsthof Classic Hollow-Ground Santoku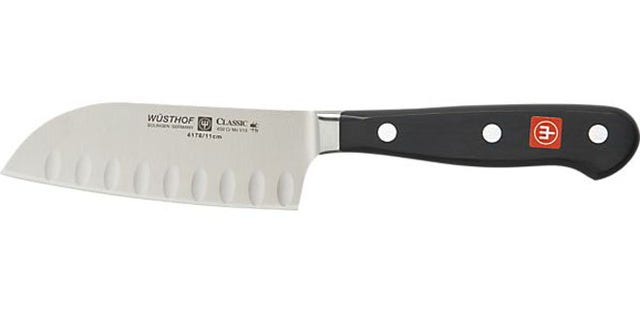 Price: $70
No dad can claim to be a master chef without a truly indispensable tool like the Wüsthof Classic Hollow-Ground Santoku. Tough enough to handle thick cuts of meat, yet delicate enough to slice through vegetables and fruits, the blade boasts Precision Edge Technology; this means it's extraordinarily sharp. The Wüsthof Classic will immediately earn a trusted place in any would-be cook's arsenal. Its light weight makes the knife feel like a natural extension of your hand, while its durability allows it to hold up even after heavy use.
4. JAMBOX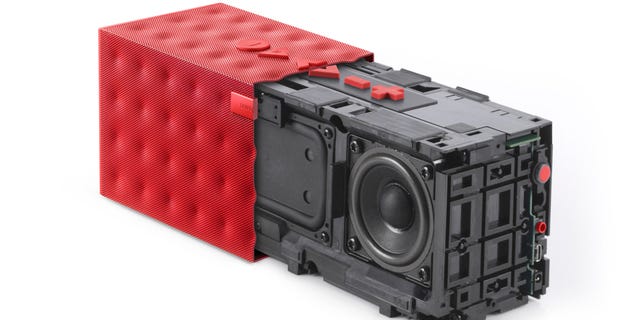 Price: $130
Some Dads love putting together audio equipment, while others don't know an MP3 from a 45. Both types will appreciate the JAMBOX by Jawbone. This wireless portable speaker and speakerphone lets users stream audio from any phone, computer or Bluetooth device so Dad can crank out his favorite hits. The JAMBOX's user-friendly interface makes it a great gift for the technologically wary, as Dad can just press play and rock out. He'll be so impressed by how such a small speaker can produce such a huge sound, he might finally trash his old record player.
5. Whiskey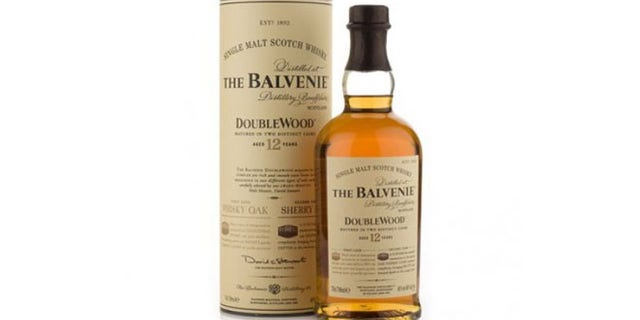 Price: $40-$50
Some people ask, is it "whisky" or "whiskey"? When it comes to Dad, the question is, Bourbon or Scotch? Buy Dad a bottle of his favorite whisky, and he can enjoy it over and over again, and think of you each time. For a quality sipping Bourbon, we suggest Woodford Reserve. If he appreciates the peaty nuances of Scotland's tastiest export, impress his palate with The Balvenie DoubleWood 12 Year Old. If you know what his dram of choice is, even better!
6. Panasonic Lumix DMC-LX7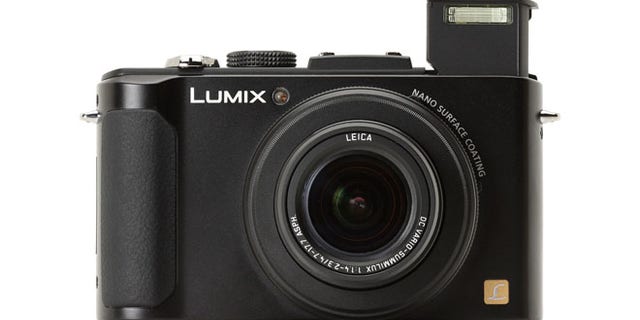 Price: $344
While hopefully your father put the old Polaroid into storage long ago, the Panasonic Lumix DMC-LX7 will propel him into the latest in point-and-shoot digital camera technology. Boasting 10.1 megapixels and a 24mm ultra-wide angle lens, the DMC-LX7 produces crisp, sharp photos whose brightness remains undiminished even when taken in poorly-lit environments. The DMC-LX7's grip is easy to hold and use, making extended videos a breeze to shoot. Perhaps the camera's coolest feature is its Motion Picture option, which lets you record while taking photos — without having to switch between the two modes. Simply put, the Panasonic Lumix DMC-LX7 is all Dad needs to begin channeling his inner Steven Spielberg.
7. Organic Male OM4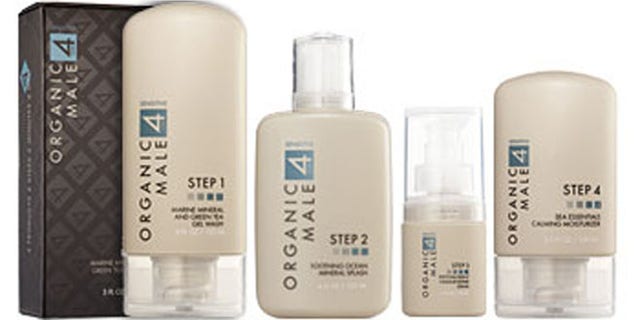 Price: $35
If your Dad needs some help when it comes to grooming, look no further than this organic skin care line from Organic Male OM4. The entire collection, featuring ingredients such as green tea, kelp, jojoba and shea butter, is designed around the specific needs of male skin. There are four different formulations (sensitive, oily, normal and dry), each consisting of a four-step skin care system: wash, balance, bioactivate and defend. Now you just need to convince Dad to spare the four minutes to apply it, twice a day! All OM4 products are fair trade, paraben and chemical-free and handmade in small batches. Come to think of it, your Mom will probably thank you as well.
8. Around the World Beer Bucket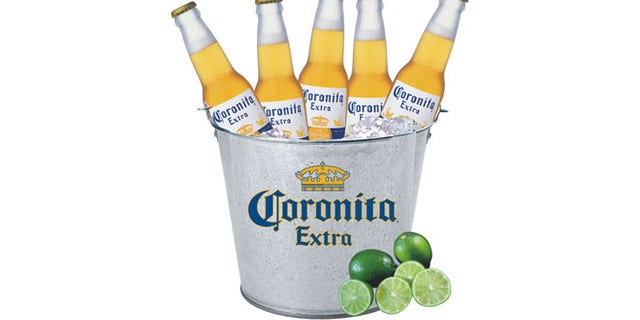 Price: $120
Has the craft beer revolution gone unnoticed by Dad who's still slugging down boring domestic brews like Coors Lite and Budweiser? Help expose him to a more international and refined selection via the Around the World Beer Bucket. Featuring familiar classics like the Mexican-brewed Corona and Belgian Stella Artois as well as more esoteric beers like the Chinese Tsingtao, this globe-spanning twelve-pack will help Dad travel the world from the comfort of his designated beer-guzzling spot. Also included in the bucket are beer-appropriate snacks like cocktail crackers, gourmet beef jerky, smoked gouda and roasted peanuts.
9. Man with No Name Trilogy DVD Set
Price: $24
When it comes to Westerns, Clint doesn't need a last name. And in this box set of classic Spaghetti Westerns, Eastwood is the "Man With No Name." The Sergio Leone anthology includes all three installments of the trilogy: "A Fistful of Dollars," "For a Few Dollars More," and of course, "The Good, The Bad, and The Ugly." Fully restored and featuring featurettes, audio commentaries and other goodies, this DVD set will bring your dad hours of pleasure.
10. Weber Barbecue Mitt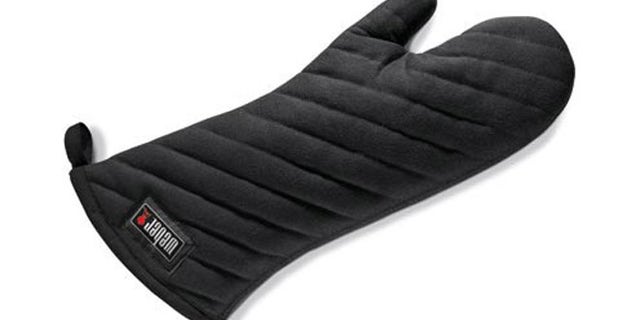 Price: $8
Dad protected you when you were young; now it's time for you to look out for him. What the Weber 6401 Barbecue Mitt lacks in excitement, it more than makes up for in terms of dependability and good old-fashioned usefulness. Made from quilted cotton, this heavy-duty, inexpensive measures 17 inches and is sufficiently heat-resistant to ensure the integrity of every single hair on Pop's hand and forearm. Plus, the mitt's stylish black finish helps to hide sauce and marinade stains, allowing him to remain looking sharp even after the most intense days spent manning the grill. Now if he'll only stop wearing his "Kiss The Cook" apron....
More from Gayot
More Information and Photos of the Top 10 Father's Day Gifts
Top 10 Father's Day Restaurants Near You