When we take a cruise, we want affordability and luxury. This list should help you relax on your vacation. Whether you prefer large, floating cities with every amenity under the sun, or boutique cruise ships with smaller passenger lists and sophisticated resort facilities, GAYOT.com will help you to sail away into the sunset.
1. Crystal Cruises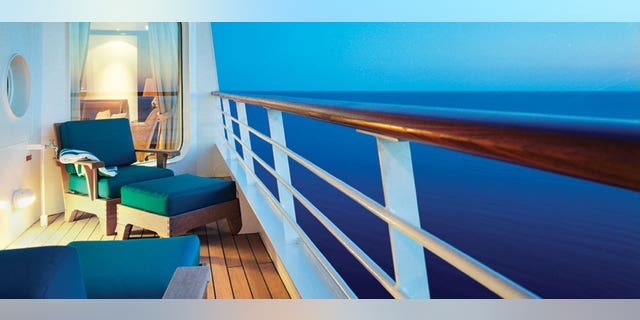 Ships: Crystal Symphony (922 passengers) and Crystal Serenity (1,070 passengers)
Destinations: Worldwide, including the Panama Canal, New England, Africa, Alaska, the South Pacific and World Cruises
Cuisine: Wine & Food Festival sailings, Perfect Choice dining with late seating and dining by reservation options, all-inclusive fine wines and premium spirits, and specialty restaurants including Nobu Matsuhisa's Silk Road
Highlights: Upscale urban décor, teak pool decks and an onboard Creative Learning Institute with classes by Berlitz, the Cleveland Clinic and the Society of Wine Educators
2. Silversea Cruises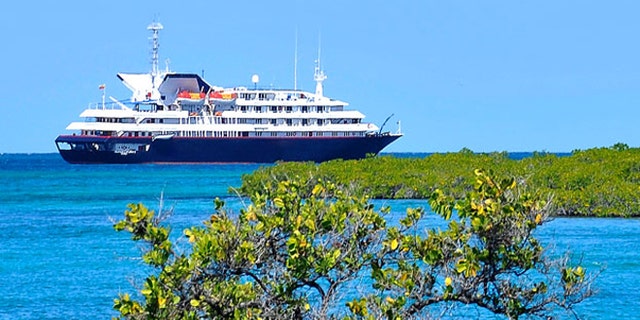 Ships: Silver Explorer (132 passengers), Silver Cloud and Silver Wind (296 passengers each), Silver Whisper and Silver Shadow (382 passengers each), Silver Spirit (540 passengers)
Destinations: Worldwide, including the Amazon River, French Riviera and expedition cruises to the Arctic and Antarctica
Cuisine: Casual elegance, up to six signature restaurants per ship and Le Champagne, the only Relais & Châteaux restaurant at sea
Highlights: All ocean-view suites (many with private teak verandas) and themed enrichment cruises with wine aficionados, prominent authors and experts in a variety of fields
3. Viking River Cruises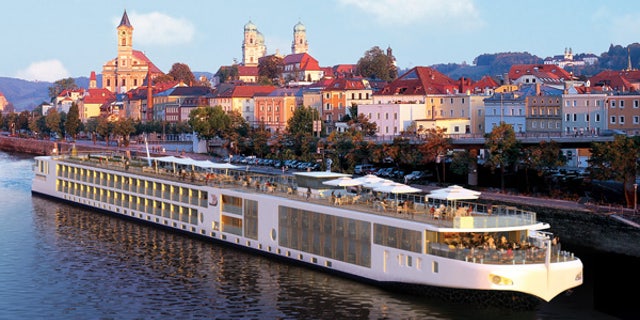 Ships: A fleet of 35 river barges and ships (no more than 200 passengers each)
Destinations: Legendary rivers such as the Nile, the Yangtze, the Mekong, the Danube, the Seine and the Volga
Cuisine: Open seating dining, signature "Taste of ..." events that showcase the flavors of a region and an emphasis on local dishes, from Provençal lemon sorbet to Hungarian goulash made with paprika from a farmer's market in Budapest
Highlights: All outside-facing staterooms, two-room suites with French balconies on Viking Longships and the Viking Culture Curriculum, with experiences that range from having tea with a Tibetan family to learning how to make Germany's brandy-laced Rüdesheimer coffee
4. Disney Cruise Line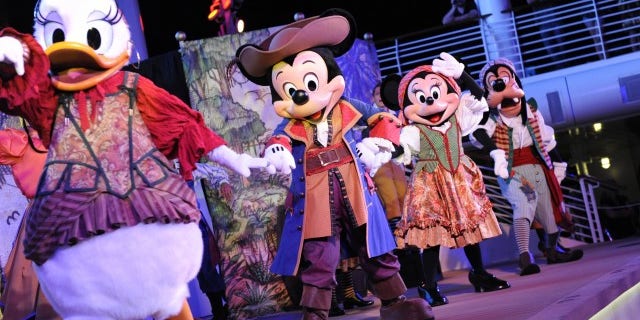 Ships: Disney Magic and Disney Wonder (2,700 passengers each), Disney Dream and Disney Fantasy (4,000 passengers each)
Destinations: Alaska, the California Coast, the Bahamas, the Caribbean, Europe, the Mexican Riviera, the Panama Canal and Transatlantic
Cuisine: Round-the-clock options including themed restaurants and exclusive dining rooms for adults
Highlights: Broadway-style Disney musicals, character-themed pools and deck parties, the Oceaneer Club for kids, and nightclubs and lounges (complete with cocktails) for mom and dad
5. Lindblad Expeditions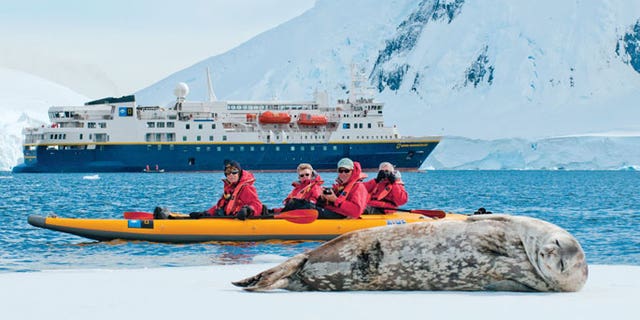 Ships: Six National Geographic vessels plus the Delfin II (28 passengers), Jahan and Lord of the Glens (48 passengers each) and the 30-sail Sea Cloud dating back to the 1930s (58 passengers)
Destinations: Nature-oriented destinations, including Antarctica, the Galapagos, West Africa, Costa Rica, Baja California and the Mekong River
Cuisine: Flexible meal times and a social atmosphere in the casual dining room, bistro bar, al fresco or ashore
Highlights: A partnership with National Geographic, remote destinations, conservation ethics, onboard naturalists and historians, and unique opportunities focused on active engagement with the surrounding environment
6. Oceania Cruises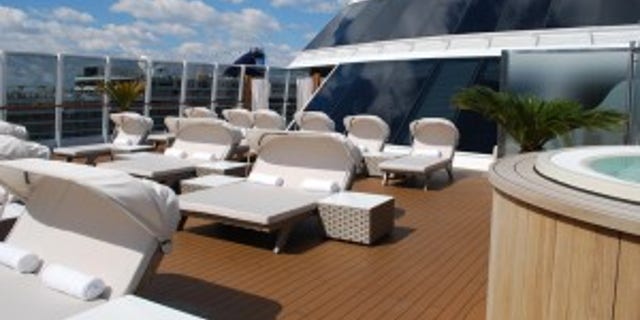 Ships: Regatta, Nautica and Insignia (684 passengers each), Marina and Riviera (1,250 passengers each)
Destinations: Worldwide, including Scandinavia, the Panama Canal, the Greek Isles and Grand Voyages with multi-week itineraries that span the globe
Cuisine: Afternoon tea, open-seating restaurants and fine dining menus created by the cruise line's Executive Culinary Director, Jacques Pépin
Highlights: The Bon Appétit Culinary Center, hands-on programs in the Artists Loft and Canyon Ranch SpaClubs
7. Hebridean Island Cruises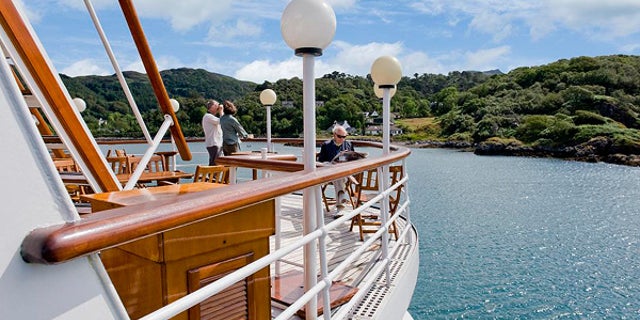 Ships: Hebridean Princess (50 passengers) and the Royal Crown (79 passengers)
Destinations: Scotland, Ireland, European rivers and Footloose Cruises featuring customized walking expeditions
Cuisine: All-inclusive gourmet meals including on-shore picnics and a formal farewell gala on the last night of each cruise
Highlights: Lectures tailored to destinations, bicycles for independent exploration and the possibility of a private charter for a once-in-a-lifetime journey with family and friends
8. Butterfield & Robinson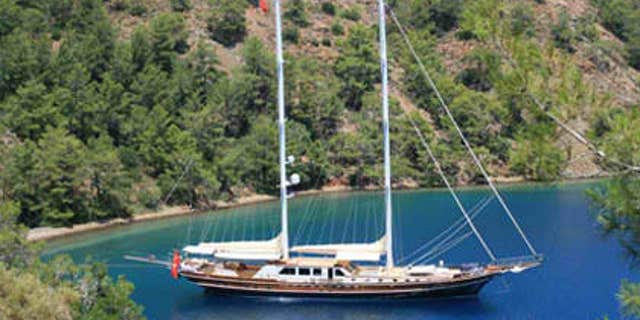 Ships: Isabella II (37 passengers), Kaya Guneri V (12 passengers) and Nostra Vita (10 passengers)
Destinations: Asia-Pacific, Europe, Africa/Middle East, North America and Latin America
Cuisine: Leisurely lunches in secluded coves and impromptu stops for dinner on deck beneath the stars
Highlights: Exclusivity, flexibility and local contacts to set up unique onshore events
9. SeaDream Yacht Club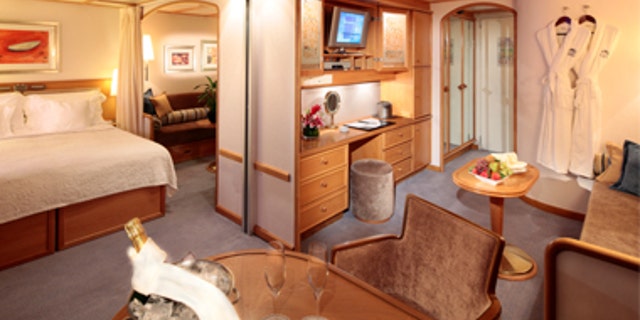 Ships: SeaDream I and SeaDream II (112 passengers each)
Destinations: Worldwide including the Caribbean, Croatia, Costa Rica, the Amazon River and Transatlantic voyages
Cuisine: All-inclusive gourmet dining including a Captain's Reception and spa menus, a round-the-clock in-suite small bites menu and the complimentary "Champagne and Caviar Splash"
Highlights: Movies on deck, a 30-course golf simulator, a luxury Thai spa and a fully stocked retractable onboard water sports marina with glass-bottom kayaks and floating islands
10. Regent Seven Seas Cruises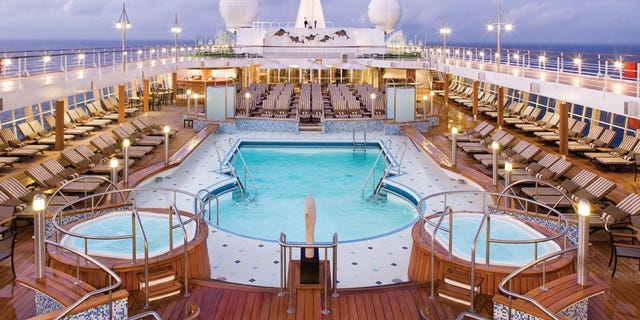 Ships: Seven Seas Navigator (490 passengers), Seven Seas Mariner and Seven Seas Voyager (700 passengers each)
Destinations: Worldwide destinations from Alaska to the Mediterranean, and Grand Crossings that span oceans to include a variety of regions in a single cruise
Cuisine: Artisan cuisine, casual al fresco dining and a wide selection of gourmet restaurants: Prime 7 (steakhouse), Signatures (classic French), Compass Rose (Continental) and Setti Mari (Italian)
Highlights: All-inclusive unlimited shore excursions and fine wines, Canyon Ranch spas and enrichment programs that include lectures by experts in food, politics, art and more.
Check out more information on the top 10 cruise lines.
More from Gayot.com
Top 10 Cruise Lines for Specialty Dining