Top 10 castle hotels worldwide
Once the property of the most elite in the land, many castles have found new lives welcoming tourists from around the globe... even those who fly coach. This means that travelers in the know can now enjoy sumptuous suites, grand views and fantastic dining spaces once reserved for aristocracy.
1. Castello Delle Quattro Torra: Tuscany, Italy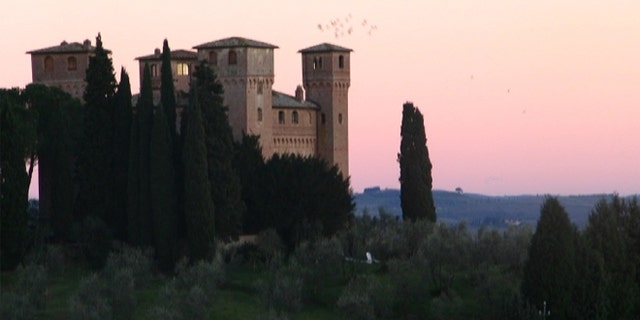 There are some who claim that Castello Delle Quattro Torra is depicted in the 1339 fresco "The Allegory of Good Government" in Siena's Palazzo Pubblico. As a guest here, you can decide for yourself, since the bus stop is less than a mile away, and buses depart every five minutes to the city center. This convenience is an added attraction at the castle, which originally belonged to an aristocratic feudal family from Siena. In the loving care of the Ponticelli family since 1885, the property, complete with four towers and battlements, is now a bed and breakfast. Given that there are only three accommodations, privacy is assured. The apartment offers a separate entrance, master bedroom, kitchen, living room with fireplace, original wood beam ceiling and views of the medieval open-air courtyard and Tuscan countryside. In addition, one bedroom features charming brickwork and a cathedral ceiling and the other (in one of the towers) has two levels, a master bedroom and a spacious bath. Tables and chairs are scattered about the Italianate gardens, and when you are not exploring the surrounding olive groves and medieval hamlets, you can relax amid fragrant peonies, myrtle and roses.
2. Castle Hotel Auf Schönberg: Oberwesel am Rhein, Germany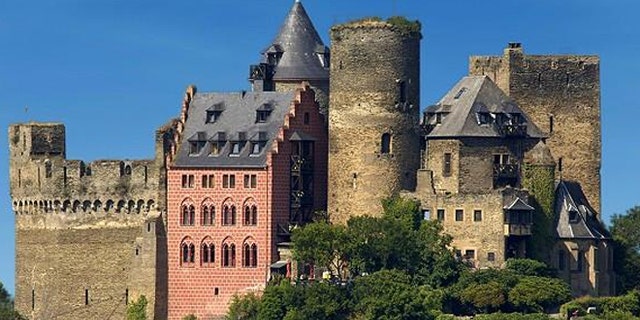 You have to love a country that has its own designated "castle road" region. Naturally, that makes it a top choice for this list. With many options to choose from, we had to make some tough decisions, and in the end, it came down to authenticity, charm and location. With just 22 individually furnished guest rooms, this castle features a prison tower, scenic terraces and a beautiful garden. It sits above the medieval town of Oberwesel in the Rhine Valley, and the first mention of it dates back to 911. A fire caused serious damage in 1689, and it wasn't until 1914 that major restoration began. Select guest room highlights include four-poster beds, arched windows, tapestries, timber paneling and Rhine River views. All stays come with a four-course dinner (the elegant dining rooms and dining terraces serve guests only on Monday night and are open to the public otherwise), and specialties include spicy crayfish cream soup with mussels and cushion of venison with raspberry sauce, creamy Savoy cabbage and plum dumpling.
3. Château du Peyruzel: Aquitaine, France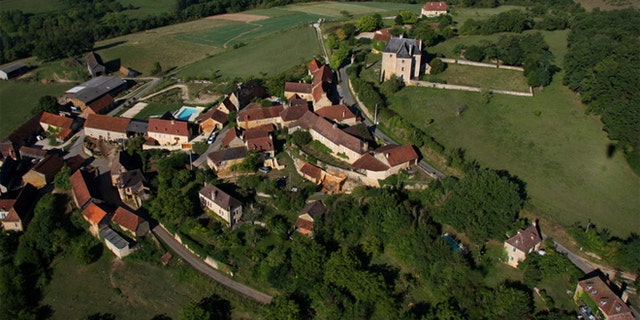 Dating back to the thirteenth century, this medieval French fortress perches high above the Dordogne River in southwestern France. Having survived "active duty" during the Hundred Years War, and having served as home to princes and lords, this magnificent stone monument has been restored, and the property now welcomes guests seeking a unique, intimate retreat. Unlike some castle hotels that take their authenticity (i.e. austerity) a little too far, this one offers five comfortable bedrooms tastefully adorned with antiques. Designed with four square towers to replicate the shape of a Maltese cross, the castle also offers a salon, library, reception room and dining room, each with its own original attributes. Outdoors, guests will find a hilltop pool, gardens and private forest for leisurely strolls.
4. Amberley Castle: West Sussex, England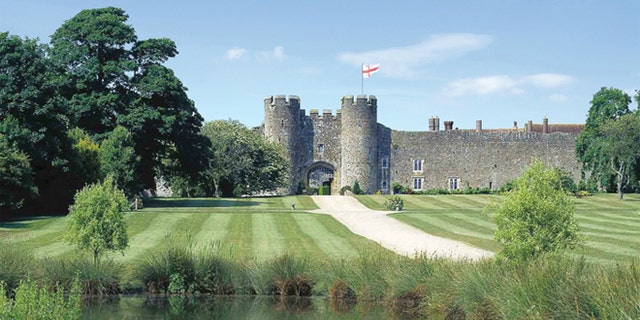 Among England's picturesque villages, there are few more idyllic than Amberley in West Sussex, home to the fairy-tales-do-come-true Amberley Castle. This 900-year-old stone monument features original medieval architecture, including 60-foot-high curtain walls and a twin-tower gatehouse. Each of the elegant guest rooms makes the most of the building's historic character and incorporates furnishings that suit the rich setting. Fine dining takes place in the Queens Room, a stunning space whose details include leaded windows and a vaulted barrel ceiling. Formal gardens, a croquet lawn and a tranquil pond are all designed to take you back to a more leisurely era. You can also venture across a rope bridge to a thatched-roof tree house (available for private meals) or enjoy a relaxing afternoon on the eighteen-hole putting course.
5. Zamek Reszel Kreativ Hotel: Reszel, Poland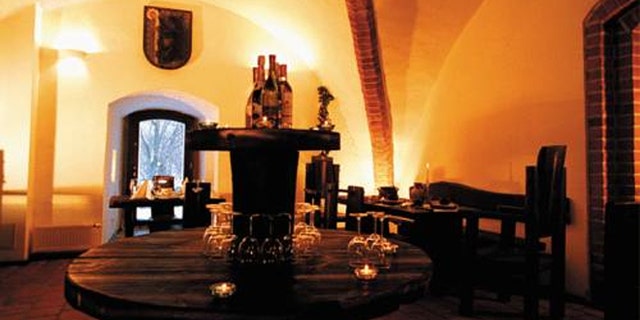 Built in the fourteenth and fifteenth centuries, this fortified castle has experienced many an incarnation over time, from a bishop's hunting lodge to a prison. But fear not, these days Reszel Castle is hardly a place you'd want to escape from. With only 21 creatively rustic but always interesting (and comfy) rooms and suites, you'll usually feel as if you have the place to yourself. As for those guests you do encounter, many come for the castle's art scene, which includes the on-site Gallery of Modern Art. Located in a picturesque market town, the castle is also popular with local foodies, who frequent the house restaurant for signature specialties such as mutton dumplings and roast pikeperch with almonds.
6. La Mamounia: Marrakech, Morocco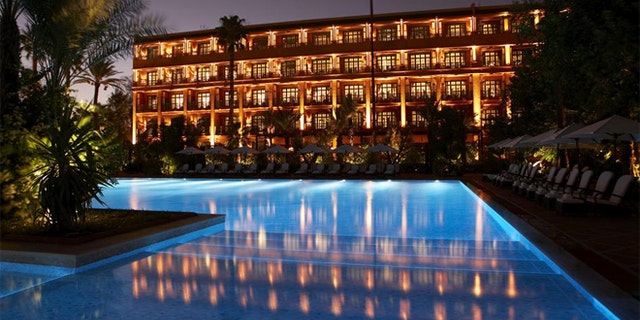 When La Mamounia closed its doors for three years' worth of renovations, lovers of this sumptuous landmark mourned — and worried. Would the integrity of this quintessential Moroccan oasis receive the care it deserved? At the hand of French interior designer Jacques Garcia, the answer is "yes." With a creative, elegant touch, Garcia updated the intricate Arabesque details, from the mosaics to the reflecting pools to the arcades. The hotel now has fewer rooms — 209, to be exact — which means more space in those that remain. Our favorites are the private riads, each with three bedrooms, a private pool and terrace. The grounds were an eighteenth-century wedding gift from a Sultan to his son, and it is a pleasure to walk among the bougainvillea, Barbary figs and 100-year-old olive trees. Along with four restaurants and a permanent art collection, La Mamounia features a glamorous spa with an ozone-heated pool, nine treatment rooms, six outdoor massage cabins and three hammams.
7. Estancia la Candelaria: Lobos, Argentina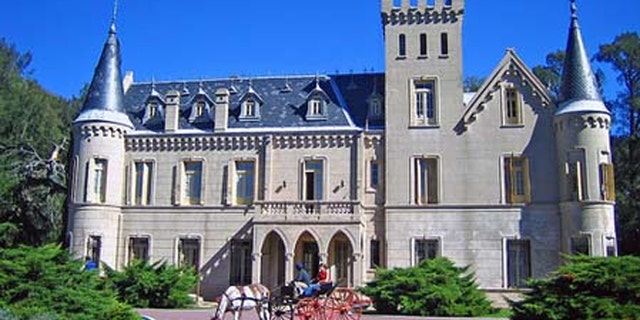 Estancia la Candelaria is not your typical South American ranch. Located in the pampas of Argentina just an hour outside Buenos Aires, this estate is home to a French-style castle. Inspired by a royal château in Normandy, the building now serves as a hotel with ten rooms and suites decorated in historic style. These accommodations complement hacienda guest rooms, charming freestanding studio cabins and a private two-story suite in a unique circular brick windmill. The interior design ranges from rustic to ornate, with an emphasis on original details such as oak floors and a marble fireplace. Incorporating more than 240 species of trees, the surrounding 100-hectare grounds were designed by French landscape artist Carlos Thays and now accommodate polo, horseback riding and weekly gaucho festivals with traditional folk dancing. Meals showcase Argentine classics, including asados and empanadas you'll not soon forget.
8. Taj Lake Palace: Rajasthan, India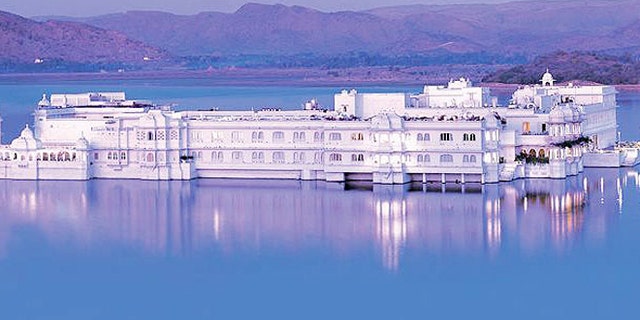 Rising like a mirage from the center of Lake Pichola, this lustrous white marble masterpiece was originally built in the 1740s as a pleasure palace — a cool "island" escape from Udaipur's landlocked, main royal residence. Guests arrive by motorized gondola and are immediately ensconced in a kind of ornate opulence unimaginable in today's Philippe Starck-styled hotel world. Romantic is the defining mood here, from the beautiful gardens and lily pond to the bedrooms adorned with silks, mosaics, frescoes and gorgeously carved furnishings. With stained-glass windows and stunning views from to-die-for terraces, some of the suites will take your breath away. Among the selection of dining venues, Neel Kamal pays tribute to the royal cuisine of Mewar. Those who want to unwind can head for Jiva Spa, which offers treatments that incorporate ancient Indian healing practices.
9. The Xara Palace : Mdina, Malta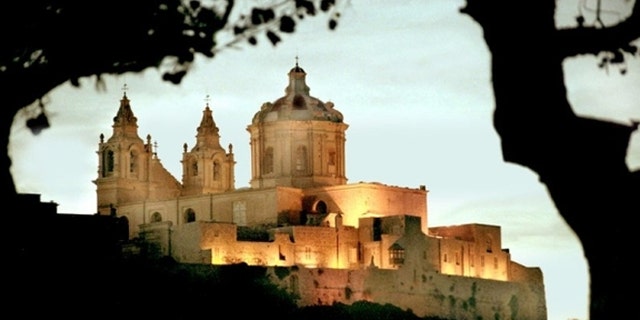 The Xara Palace was built in the seventeenth century to house the noble Moscati Parisio family. It was then inhabited by British officers during WWII, and today it is once again family-owned, this time by the Zammit Tabonas, who are to be thanked for its beautiful restoration. The seventeen bedrooms are decorated with period pieces and original Maltese artworks, and their views range from the internal courtyards to The Vilhena Palace. Upping the wow quotient even higher, a portion of the castle is integrated into the bastion walls of the fortified medieval city of Mdina. Because of the property's setting, the rooftop de Mondion restaurant offers a truly stunning dining experience.
10. Oheka Castle Hotel & Estates: Huntington, New York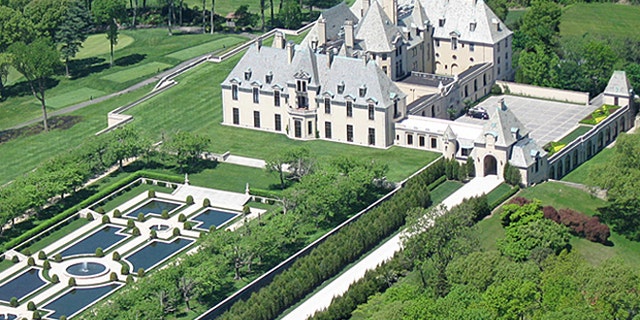 This (almost) century-old, French-style château was built to the tune of $11 million — more than $100 million by today's standards. It sits on 443 acres on the highest point on Long Island, and during its 1920s heyday, it was a mecca for royalty, heads of state and Hollywood stars. After decades of varied uses and abandonment, it was painstakingly restored, with its original elements being renovated or authentically reconstructed. Today, there are 32 individually decorated guest rooms, as well as a grand ballroom, library and formal gardens (originally designed by the Olmsted brothers) with eight reflecting pools. Days begin with complimentary breakfast in the dining room, after which guests can explore Long Island wine country, unwind with an in-room massage or enjoy exclusive golf and tennis privileges at the Cold Spring Country Club.
MORE ON GAYOT.com
More photos and information on the World's Top 10 Castle Hotels
More of the World's Best Castle Hotels
Top 10 Romantic Hotels Worldwide
Top 10 Honeymoon Hotels Worldwide
The World's Most Extreme Hotels