Certain destinations are synonymous with relaxation. Hawaii is one. The Thai islands are another. But the pinnacle of this celebrated group is the Caribbean, home to pristine sands, glassy waters and (despite the region's popularity) countless places to get away from the crowds. Whether you're looking to sip tropical cocktails on a cocoa plantation, catch some rays at your own private plunge pool, explore lush jungle paths or dive some of the world's most stunning reefs, the Caribbean has it all. From Anguilla to the Turks & Caicos, this list includes our favorite hotels and resorts to help you plan the ultimate escape.
1. Tiamo, The Bahamas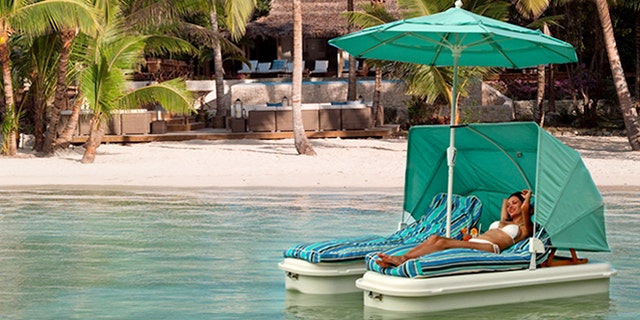 An "eco chic" property located on South Andros Island on the remote Out Islands, this resort is home to just ten beachfront cottages and one villa. Spa treatments feature all-organic ingredients, while the restaurant uses locally sourced and fresh produce grown on-site for its menu of Caribbean and fusion cuisine. The Exclusive Pool cottage boasts its own pool and private beach, and the Bird's Nest includes three bedrooms for those who need extra space. Additional choices include air-conditioned Pool Cottages and Island Breeze Cottages, perched on stilts. Sustainable living efforts range from working in partnership with island residents to construction design for natural heat and cooling. As for classic resort pursuits, guests can enjoy sailing, snorkeling, world-class bone fishing and diving the world's third-largest barrier reef right off the coast.
2. Cap Juluca, Anguilla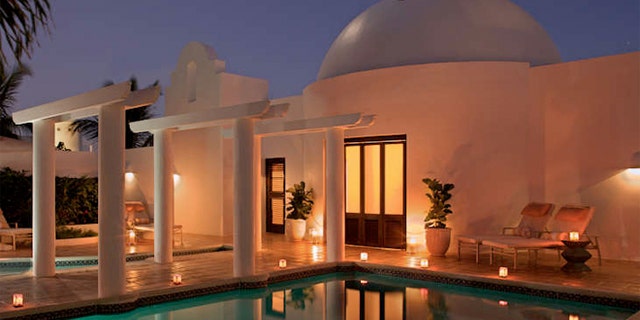 A mere 25-minute boat ride from the shops and restaurants of St. Maarten, Cap Juluca resides on 179 beachfront acres. Once here, you will feel inspired to indulge in royal fantasies. Just steps from the water, the eighteen freestanding Moorish-style villas — complete with domes and turrets — house no more than six guest rooms or suites each. Think One Thousand and One Nights meets fun in the sun. Whatever you're in the mood for, you'll likely find it: a relaxing game of croquet, a leisurely afternoon snorkel, a refreshing yoga class or a round of golf on the Greg Norman-designed Temenos course. Best of all is the opportunity for complete privacy, since everything from complimentary continental breakfast to spa treatments can be enjoyed on your own terrace.
3. Sandy Lane, Barbados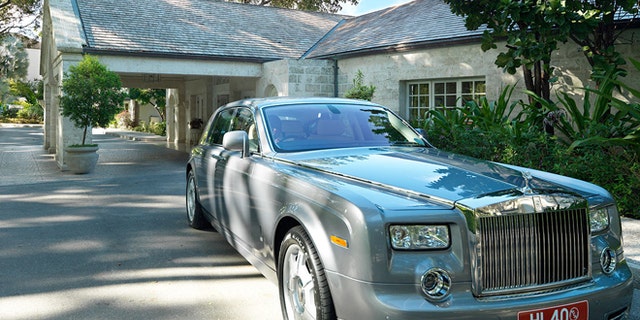 This sprawling resort boasts a 7,500-square-foot pool and a 47,000-square-foot spa in a Romanesque building with a dramatic waterfall façade. In addition, guests can enjoy state-of-the-art tennis courts and three golf courses, including the Tom Fazio-designed Green Monkey, carved out of an old limestone quarry. Culinary experiences range from romantic L'Acajou serving European cuisine beneath a canopy of mahogany trees to hands-on classes with expert chefs at the on-site Culinary School. The addition of catamaran sailing, banana boat rides and swimming with the turtles makes Sandy Lane among our top picks for families. Despite the superlative facilities, numerous activities and vast size of this resort, Sandy Lane manages to feel intimate. Much of this has to do with the fact that there are only 112 colonial-style guest rooms and suites, as well as one private villa, which ensures that the resort is never overrun.
4. Secret Bay, Dominica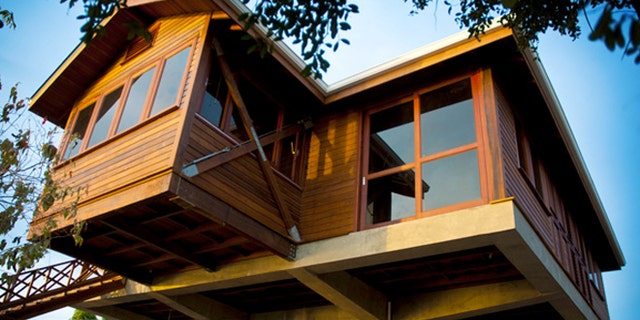 With just four lavish accommodations — two villas and two bungalows — this best-kept secret is aptly named. Residing near the town of Portsmouth on the volcanic island of Dominica, this cliff top mini-resort strives to minimize its impact on the environment while maximizing the degree of pampering it offers its guests. Each accommodation boasts its own full kitchen, and if you choose to cook for yourself (rather than taking advantage of daily meal delivery or a private chef), the staff will happily organize a local market tour or help you prepare your fresh catch of the day. They can also arrange a private jazz concert on your spacious terrace to accompany your meal, or a relaxing massage or yoga session afterward. Secret Bay features meditation corners, a wild orchid garden and access to two secluded beaches. When you're not relishing relaxation, you can take a cooking class, sip a drink at the outdoor Souce Shack, kayak to Prince Rupert Bay or scuba dive Champagne, a bubbling underwater hot spring.
5. The Caves, Jamaica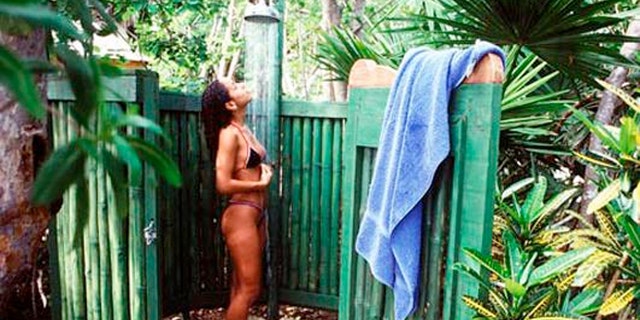 We know, we know — sleek is in. These days, hotels are all about city sophistication and designer interiors, even in the islands. But does everything always have to be so angular and urban? Thankfully the answer is "no" at The Caves, where the intimate resort takes its cues from the idiosyncrasies of Mother Nature. Built into limestone cliffs in Negril's West End, this secluded ten-acre hideaway has an Aveda Amenity Spa, saltwater pool and just twelve accommodations. Within the suites, cottages and singular four-bedroom villa, you might find a hand-painted glass window or handcrafted king-size bed. Bright colors abound, as do intimate spaces, such as private dining areas in natural alcoves. Mornings find guests leaping from the cliffs directly into the sea, while evenings are spent sipping Cliffhangers — watermelon juice with ginger and rum — in The Blackwell Rum Bar, tucked into a pair of limestone grottos.
6. Boucan by Hotel Chocolat, St. Lucia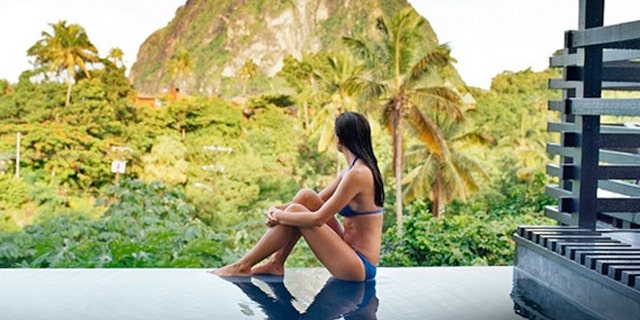 When it comes to Caribbean getaways, we certainly have our old favorites. But we're also happy when new little numbers come along to shake things up. Case in point: Boucan by Hotel Chocolat. First of all, there is no false advertising in this resort's name. The property is built among cocoa groves on St. Lucia's oldest plantation, and its owners do more than just welcome guests. They also oversee an artisanal chocolate-making facility, where guests can participate in harvesting cocoa and producing their own chocolate. As for the accommodations, the lodges offer breezy, contemporary architecture and light, inviting décor. Signature experiences include Engaged Ethics Tours to visit local farmers and cacao bean treatments at the spa. In addition, you can drift in the black quartz infinity edge pool overlooking the Pitons or savor "cacao cuisine" at on-site Boucan Restaurant.
7. Hotel Le Toiny, St. Barts
A favorite choice for distinctive stays in the Caribbean, Hôtel Le Toiny is home to just fifteen Villa Suite bungalows on 38 acres in the island's exclusive Côte Sauvage area. Each suite or villa offers an exceptional degree of privacy, as well as gorgeous views of the ocean and the surrounding greenery. Spaciousness begins in the 720-square-foot Junior Suite and ranges all the way up to La Villa, featuring a master villa, two sumptuous bungalows and a private pool on the most secluded portion of the property. A range of pastimes includes diving, snorkeling, surfing, windsurfing, big game fishing, sailing, hiking, golf and tennis. Oils from the Caribbean islands are incorporated into treatments at the on-site Serenity Spa Cottage, and for pampering of the culinary kind, Restaurant Le Gaïac serves a blend of French and local cuisine that uses ingredients from an organic garden cultivated on a former pineapple field.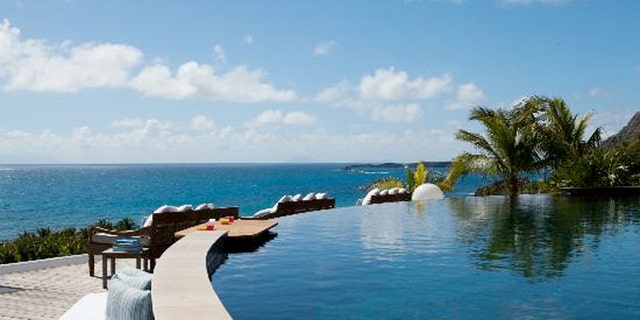 8. Caneel Bay, A Rosewood Resort, St. John
Tucked into the Virgin Islands National Park and bordered by seven beaches, Caneel Bay embraces a "back to nature" attitude. Founded by environmental advocate Laurance Rockefeller, it features 166 guest rooms and suites that showcase wood details and native Caribbean stone. All are outfitted with handcrafted furniture and woven fabrics, and blend stylishly into their natural surroundings. Because the property is so diverse, you can choose a room that overlooks azure-blue waters, lush hillsides or fragrant tropical gardens. Diners can rejoice in a wealth of options that include a venue crafted from the ruins of an eighteenth-century sugar mill and a formal estate house showcasing nightly chef specials. The resort's secluded stretches of sand invite relaxation, but if you're feeling adventurous, you can kayak along the shore or even sail to a neighboring island.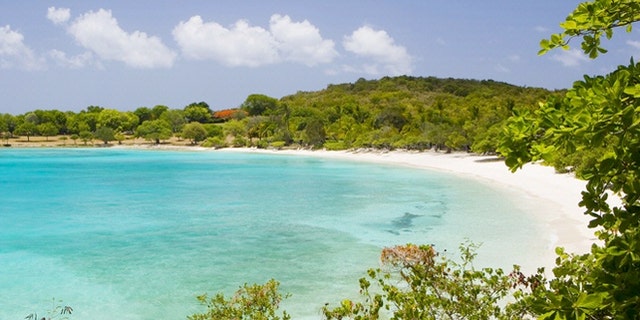 9. Laluna, Grenada
Blending exotic Asian décor, warm Caribbean charm and unique Italian accents, Laluna takes the fusion style movement to new heights. At this romantic sanctuary, each of the sixteen elegant accommodations comes with an open-air shower, verandah with daybeds and private plunge pool. The Yoga Pavilion is located right on the beach (downward dog diehards can sign up for one of the regular yoga retreats), and the Balinese-inspired spa offers a relaxing harmony of east and west. For fine dining, the thatched-roof house restaurant serves authentic Italian dishes with a few local favorites thrown in for good measure. There is also a wine cellar and sunset bar for further indulgence. Those guests interested in an active holiday can hike through the rainforest up to Grand Etang National Park, charter a boat for a day of fishing or dive The Bianca C, the Caribbean's largest shipwreck.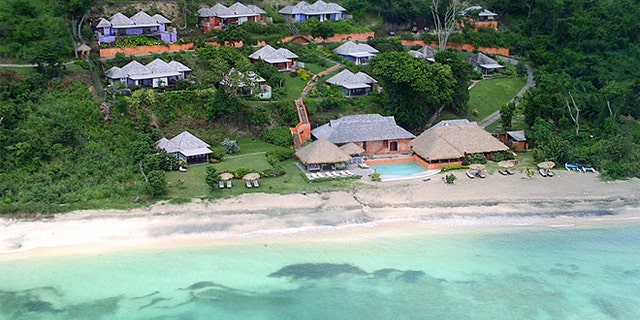 10. Amanyara, Turks & Caicos
Amanyara means "peaceful place," and you'll certainly find your spirit rested after a stay here. Mahogany trees, a white sand beach and the Northwest Point Marine National Park create a soothing setting for this architectural treasure. Striking timber-and-glass structures feature open walls that embrace sea and sky. Lavish villas (each on its own acre and a half plot of land) provide the ultimate in privacy, while freestanding pavilions pamper with terraces, outdoor daybeds, rain showers and contemporary designer furnishings. When not relaxing in your room, you might savor a glass of wine at the dramatic sea view bar, curl up with a good book in the library overlooking the central reflecting pond or unwind during an early morning session at the outdoor yoga sala — what better way to get your day off to a healthy start? A full-service spa offers massages and more, and water activities include whale watching and access to some of the best dive sites and reef walls in the world.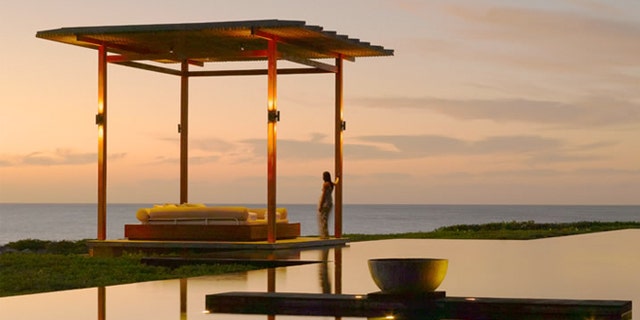 MORE ON GAYOT.com
Photos and More Info on the Top 10 Caribbean Resorts