Small, comfortable and often eccentric in the best of ways, boutique hotels range from homey inns to historic hideaways. Selected for their intimate size and individual style, the boutique hotels on our exclusive list ensure unique, exclusive, "just right" travel experiences around the globe.
1. Washington School House Hotel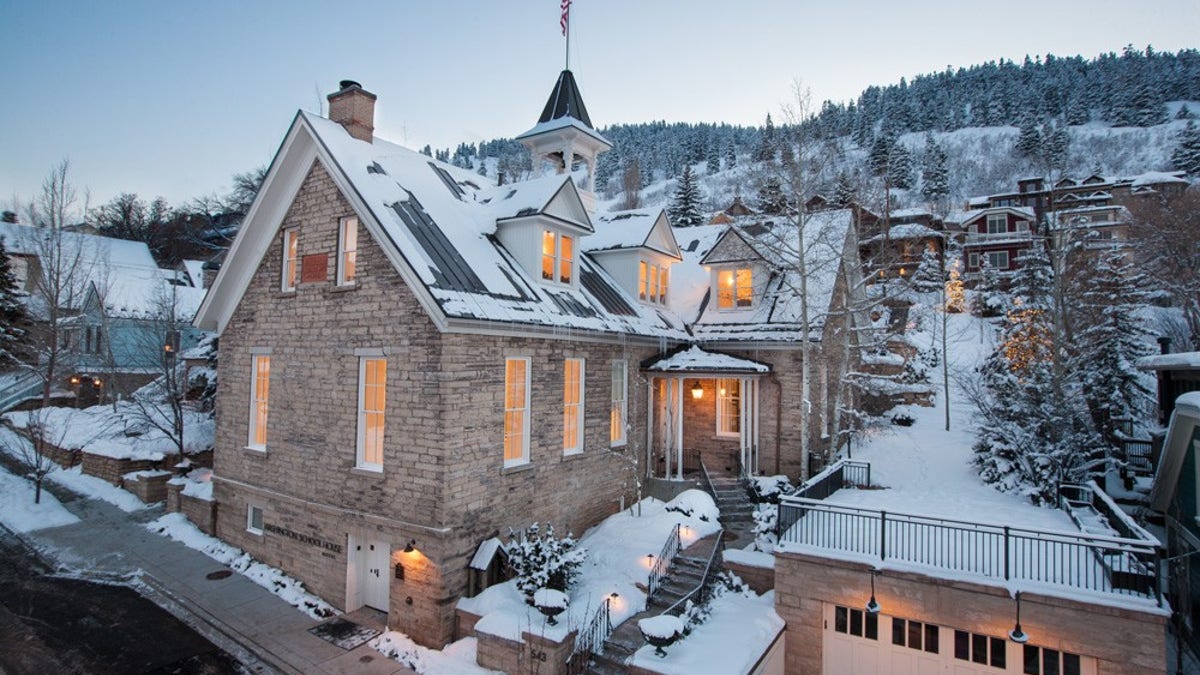 USA
Park City, UT
Long before its first ski resort opened in 1963, Park City was a thriving mining town filled with residents in need of such necessities as banks, hospitals and schools. Though the local mining industry is long gone, remnants of its heyday remain, including this former school house. Built in 1889, the limestone building is now home to just twelve guest rooms. From its reclaimed wood floors and elegant velvet furnishings to its private art collection and antiques from around the world, it is a bastion of vintage chic. A hearty farmers' market breakfast is served in one of the old classrooms, and luxe amenities include a ski valet and in-room massage. As for the warm hospitality, it's sure to make you feel like the teacher's pet.
2. Hotel Ella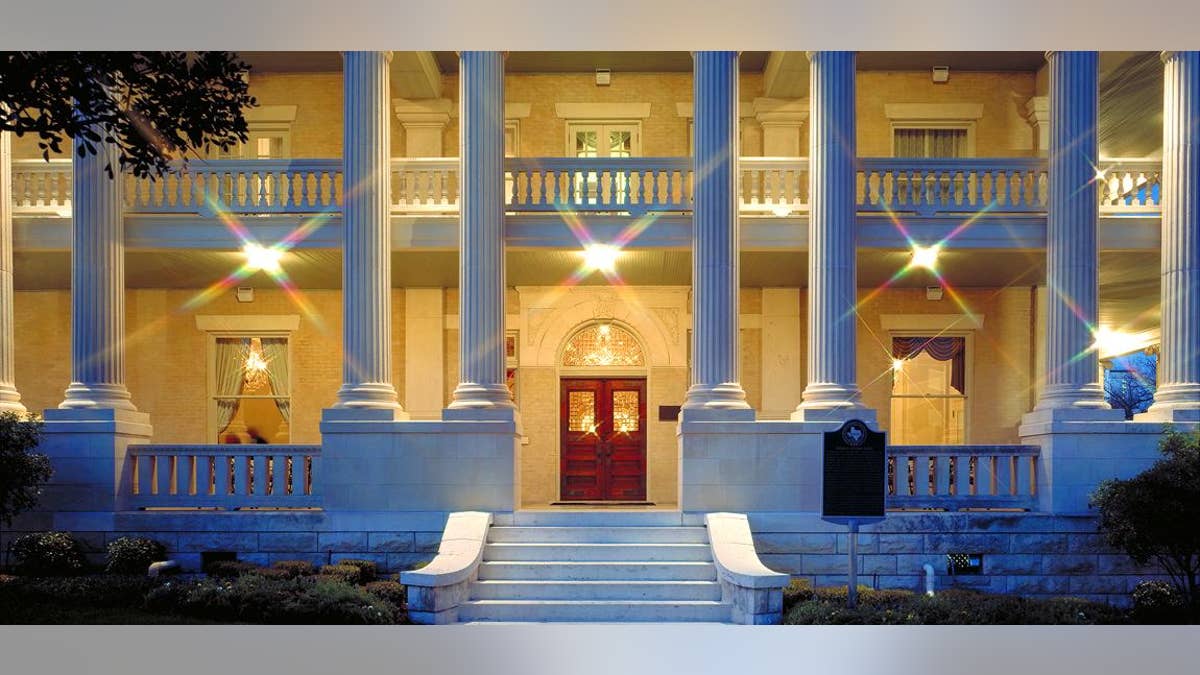 USA
Austin, TX
One of Austin's original private manors, the Goodall Wooten Mansion is a local treasure. Travelers wanting a true taste of local history will be thrilled to learn that it has been transformed into a luxury hotel with just 38 guest rooms and ten suites. Tasteful modern décor provides an attractive contrast to the building's historic architecture, and highlights include artwork and sculptures that reflect Austin's history. Adding to the hotel's appeal are a tranquil courtyard pool lined with cabanas and on-site Goodall's Kitchen & Bar, serving global dishes crafted from local, seasonal ingredients.
3. The Augustine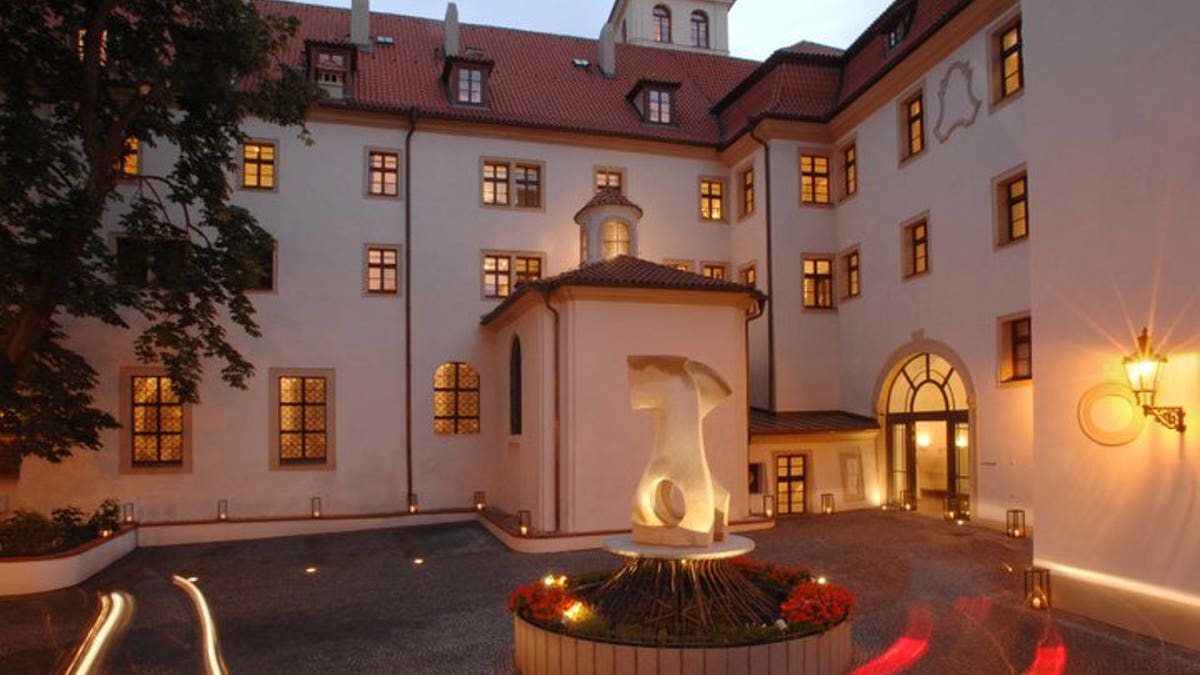 Czech Republic
Prague
Take one refurbished thirteenth-century monastery, add hip style and open the doors onto one of Prague's most enchanting neighborhoods, and you have the recipe for a perfect boutique hotel escape in the Czech capital. Sharing its opulent space with a working monastery, this divine property features Euro-chic guest rooms with city views, a house spa and a complex of buildings that includes a brewery that once housed the friars of Saint Augustine. On-site Elegantes restaurant serves Continental cuisine, while 1887 Bar resides in a barrel-vaulted hall. Although the hotel is a historic attraction in and of itself, you will want to venture out for an easy stroll to Prague Castle and the Charles Bridge.
4. Royce Hotel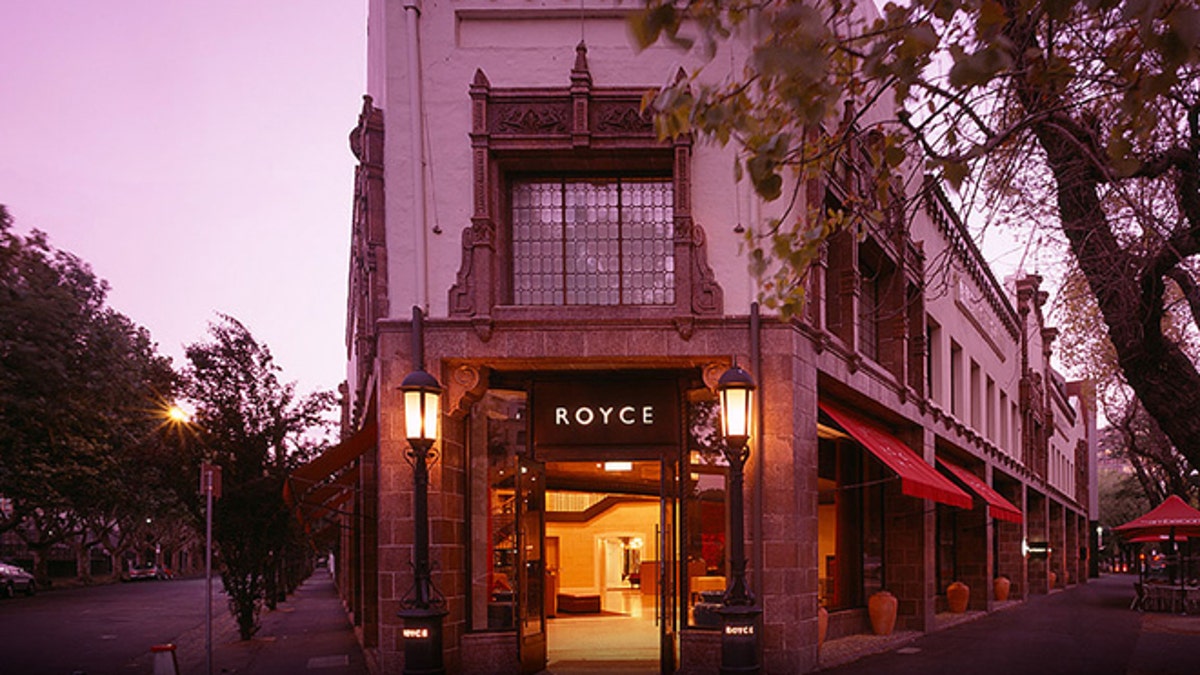 Australia
Melbourne
Located on St. Kilda Road near stylish shopping and dining neighborhoods, this 100-room hotel melds designer chic with warm Down Under hospitality. The contemporary bedrooms and suites are done in rich tones paired with vibrant accents, offering a warm blend of comfort and style. At Dish restaurant, a regularly changing menu experiments with culinary trends and modern Australian cuisine, while at the Amberoom lounge, red lighting and metallic tones set a sultry mood. Given its intimate size, the hotel offers a surprising wealth of amenities, including a business center, grand ballroom, banquet and meeting facilities, gym, library and massage services.
5. Hotel Franklin Roosevelt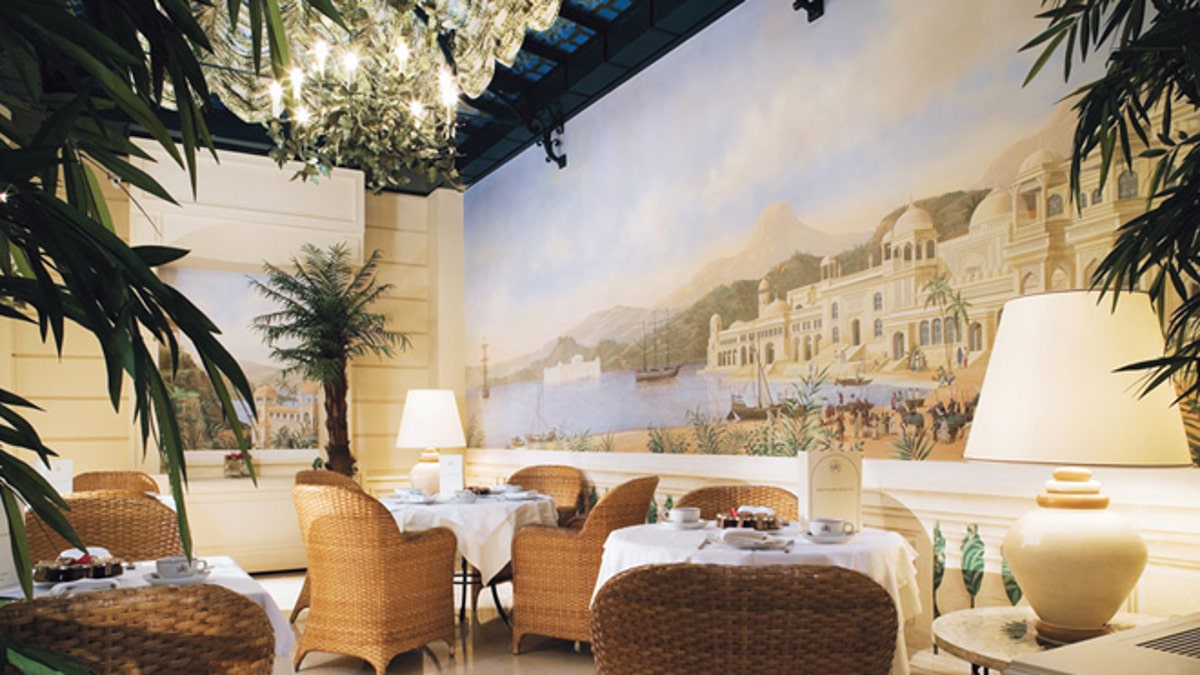 France
Paris
For those who want to experience Paris like a local, the Hotel Franklin Roosevelt is an ideal choice. This discreet family-run lodging is well-situated in the Golden Triangle between the Champs-Élysées and the avenues Montaigne and George V — a great location for high-end shopping. Six stories tall and clad in stone, the nineteenth-century building blends into its historic surroundings, and its 48 guest rooms and suites are fully soundproofed, ensuring a peaceful night's sleep. The hotel also houses a glass-roofed lounge where breakfast is served each morning and a wood-paneled bar for relaxation at the end of the day.
6. Amandari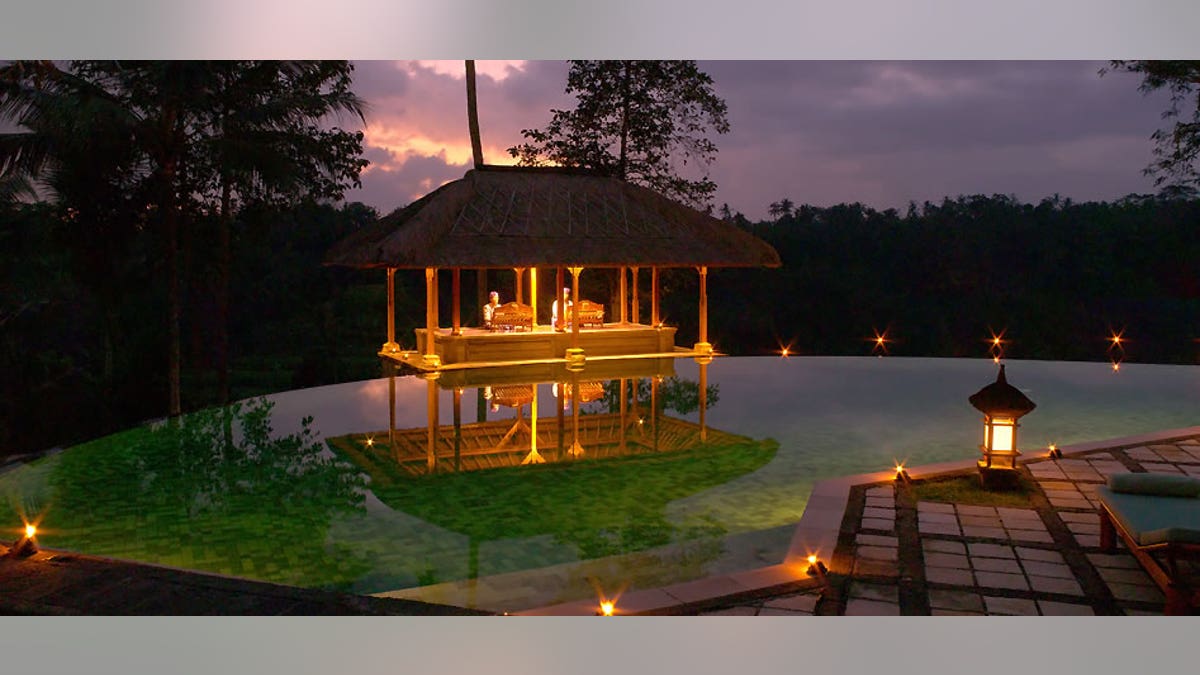 Indonesia
Bali
This 30-suite sanctuary resides in central Bali near the artist community of Ubud, amid rice terraces above the dramatic Ayung River. The property has been designed to reflect a traditional village, while at the same time offering such resort pleasures as a luxurious spa, pool and tennis court. Each of the freestanding thatch-roofed suites is its own retreat; all come with courtyard gardens, and many include private plunge pools. For the ultimate in privacy, guests can stay in the 1,500-square-meter Amandari Villa compound, complete with five separate pavilions containing bedrooms, living space, a dining room, a kitchen and a two-tiered swimming pool. Relaxation here comes in many forms, including private classes with the resident yoga teacher.
7. Relais Santa Croce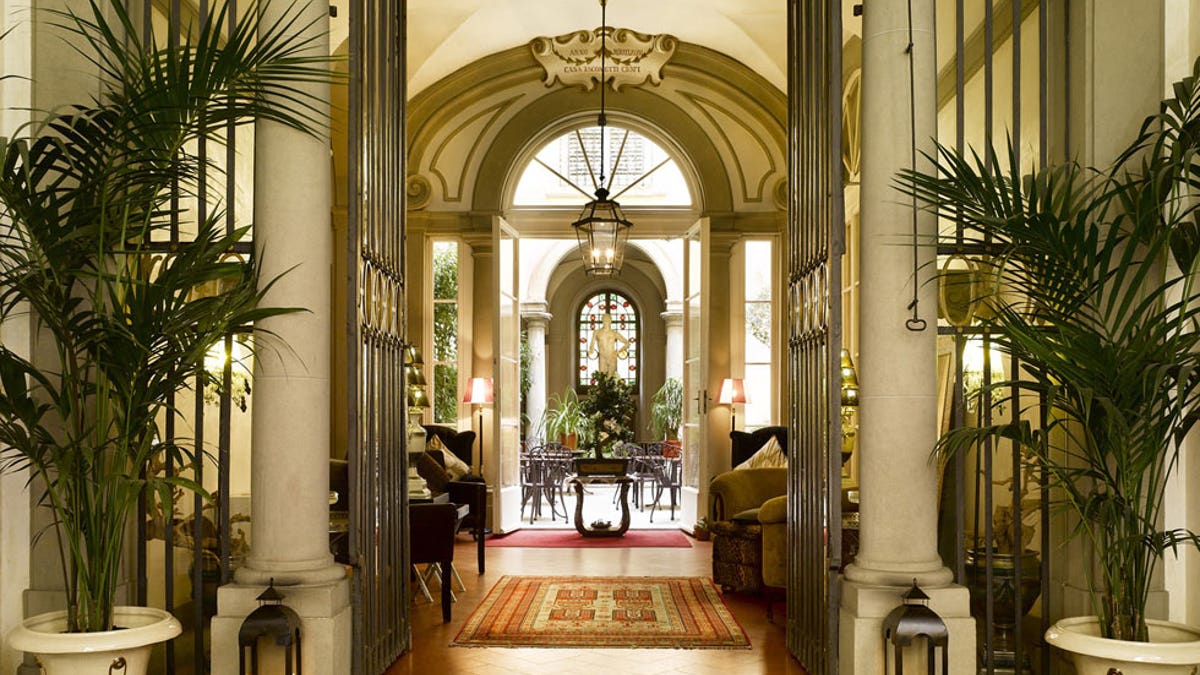 Italy
Florence
An eighteenth-century palazzo converted into a luxurious boutique hotel, this ornate property sits within walking distance to some of Florence's most treasured historic sites. Lavish public spaces showcase original architectural details such as elaborate frescoes, and the 24 elegant guest rooms and suites feature views that overlook picturesque rooftops and/or the Santa Croce Basilica. The Old World atmosphere is paired with excellent service, and the house restaurant, Guelfi e Ghibellini, will remind you why Tuscany is one of the world's most popular destinations for those who love to indulge in fine food and wine.
8. The Upper House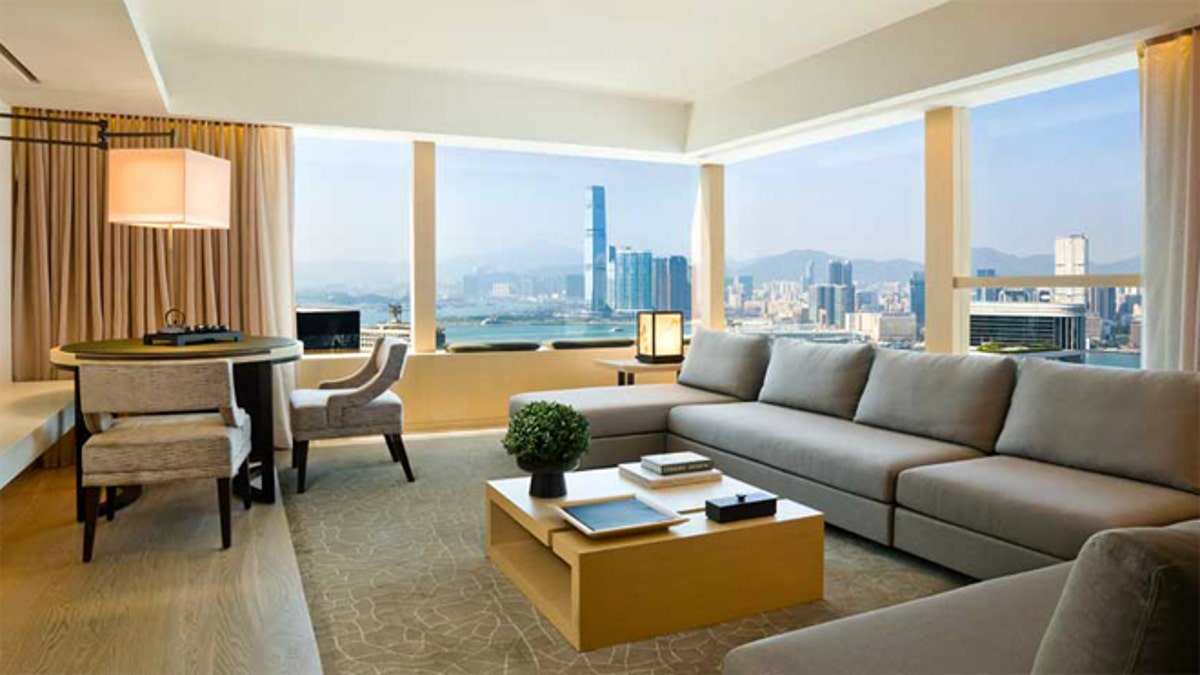 China
Hong Kong
Despite being nestled within Pacific Place, a bustling commercial and retail complex, this intimate property offers the feel of a private residence. Asian chic best describes the style — a subtle blend of neutral tones, clean lines and Oriental accents. Starting on the 38th level, the guest rooms are notably large and feature walk-in rain showers, freestanding bathtubs and panoramic harbor or island views from both the bedrooms and bathrooms. As for the thoughtful details, they range from espresso machines to personal iPod touch systems stocked with suggestions for local attractions. The menu at the 49th-floor Café Gray Deluxe emphasizes organic produce, while the Sky Lounge (on the same level) offers a dramatic setting for evening drinks. Those seeking escape from the over-stimulating streets of Hong Kong need look no further than the sixth floor, home to a quiet garden with a grassy lawn.
9. Berns Hotel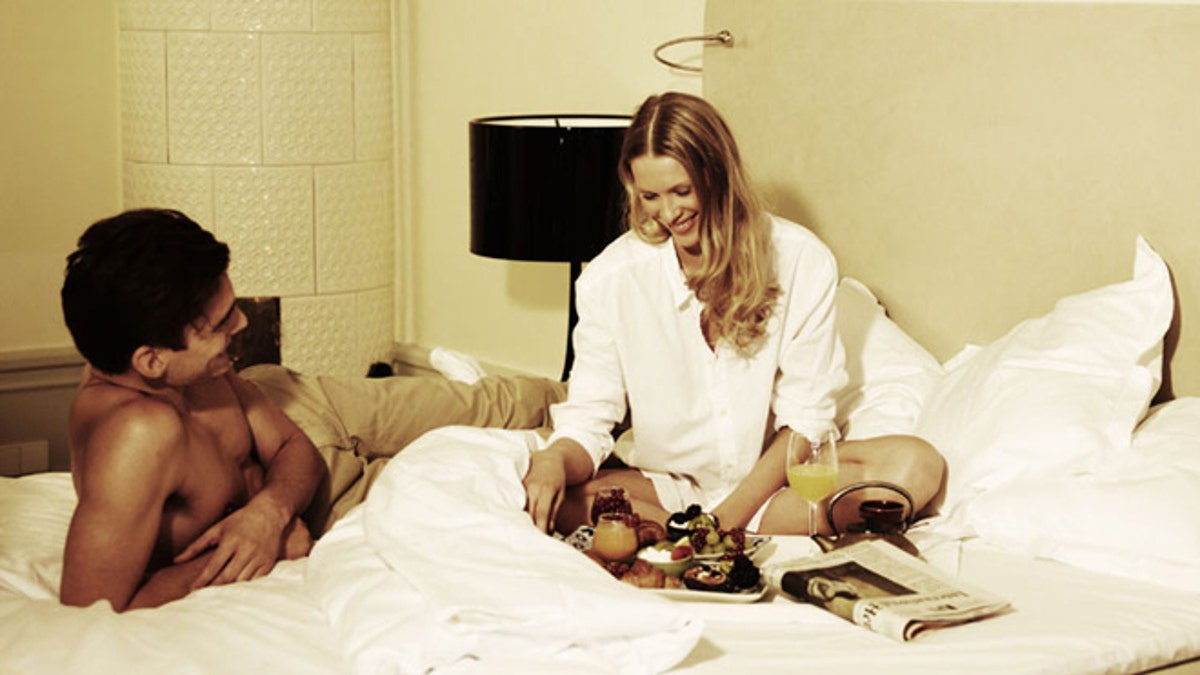 Sweden
Stockholm
Part of the House of Berns, which dates back to 1863, this spectacular property keeps things fresh with house concerts in its intimate music hall, multi-media events at Berns Gallery 2:35:1 and a cocktail club on the private rooftop terrace. A secret entrance has ushered in the likes of the Dalai Lama and Bill Gates, but you're more than welcome to stroll right through the front door. Standard guest rooms blend clean Scandinavian style with whimsical details, while signature rooms and suites feature imaginative artwork and original accents such as a tiled stove and bay windows. For fine wining and dining, Berns Asiatiska serves Asian cuisine in a glamorous nineteenth-century hall, and Berns Bistro & Bar showcases classic French cuisine.
10. The Soho Hotel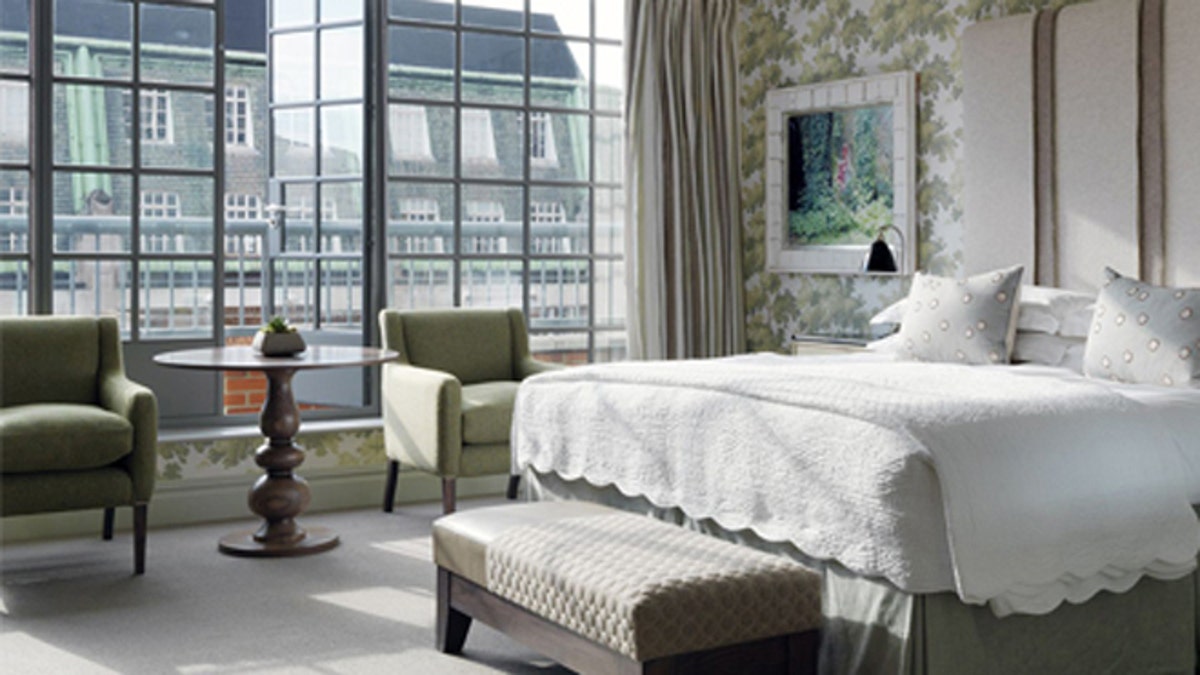 UK
London
While Ian Schrager continually gets props for his role in shaping the boutique hotel world, we have a soft spot in our heart for Kit Kemp, whose Firmdale hotels are true lessons in originality. This quirky little property combines sleek lines, residential glamour and playful colors and patterns to create a unique collection of 91 guest rooms, suites and apartments. Though the hotel is small, its offerings are big in scope. REFUEL Restaurant & Bar is one of the hottest gathering spots in the city, and two screening rooms (complete with cowhide-covered chairs) ensure a regular stock of celebs on the hotel guest list. As for the location, it's ideal, on a quiet side street in the heart of London's trendy entertainment district.
More from Gayot
More Info and Photos of the Top 10 Boutique Hotels in the World
More Top Boutique Hotels in the World
Top 10 Boutique Hotels by City
The Top 10 Sexy Hotels Near You